The City of Worcester, the second largest City in Massachusetts with an annual budget of $600M, is seeking an experienced professional for the position of Treasurer and Collector to be responsible for the financial management, cash investments, debt service management, issuance of bonds, and administration of all City funds; supervise payroll and accounts payable; oversee collection of all City revenues, taxes, user fees, and parking tickets.
Minimum qualifications: BA/BS in Accounting, Finance, Public Administration, or related field; at least five years of related finance experience of which three years have been in a supervisory role preferably in a municipal finance setting, or an equivalent combination of education and experience; Master's Degree preferred; CPA desired. Successful candidate must be bondable, have excellent communication skills and knowledge of state and federal regulations regarding municipal finance. Position requires permanent residency in the City of Worcester within one year of appointment. Salary Range is $90K-$139K with an excellent benefit package.
To apply, please visit: www.worcesterma.gov/employment or send resume and cover letter on or before Friday, April 28, 2017 to: City of Worcester, 455 Main Street, Room 109, Worcester, MA 01608. The City of Worcester is an EOE/AA employer. Preference is given to Worcester residents. The City of Worcester does not discriminate in its programs and activities on the basis of age, gender expression/gender identity, genetic information, marital status, color, national origin, language, physical or mental disability, pregnancy, race, religion, sex, sexual orientation, or veteran status, as application. Direct inquiries to: City Hall, Human Resources, Room 109, 508-799-1030, EEOAA@worcesterma.gov
** CLOSING DATE: April 30, 2017
The Maryland State Treasurer's Office is seeking an Executive to serve as the Director of Treasury Management. This position is responsible for all activities performed by the Banking Services Unit as well as the Investment Unit. The person who will ultimately fill this position will be responsible for translating the agency mission and strategy into daily operations and building the organizational support needed to achieve that mission within the Treasury Management Division. Some of the principal duties include, but are not limited to the following:
• Managing the daily operations of the Banking Services Unit; including reconciliation of the State's main bank accounts, processing of bank adjustments and posting of transactions in excess of $175 billion to the State's general ledger annually.
• Managing the State's $6.7 billion investment portfolio in order to meet the State's daily liquidity requirements.
• Acting as a liaison between the banks and State agencies. Authorizing and implementing new services offered by the banks to solve problems identified by the agencies in their effort to serve the public.
• Ensuring protection of State funds on deposit through the monitoring of accounts and collateral balances.
• Drafting legislation relative to investments affecting public entities throughout the State.
• Performing monthly interest allocation from the State's investment portfolio to State agencies
• Overseeing the $4 billion Local Government Investment Pool.
• Monitoring securities lending activities.
• Identifying the needs of the division and manage the professional development of the staff in order to facilitate the goals of the department.
• Independently analyzing the current operations and structure of various programs and systems and improve efficiency in providing services to all State agencies.
The chosen candidate will need to identify and support business transformation and productivity initiatives that improve efficiency and execute operations while leading, inspiring and developing a high quality, talented team capable of supporting the needs of the agency. Candidates must have excellent organizational, communication and people skills. Additionally, must be effective at team-building, and must be able to demonstrate the ability to work as a hands-on manager. The incumbent must possess the highest level of integrity and professional judgment. Candidates should possess a strong financial background.
This is a full-time position with MD State employment benefits which include: paid holidays, vacation, sick and personal days; medical and dental plans; pension plan; 401k/457 plans; employee credit union; direct deposit; paid parking.
By Tim Gorrell, Executive Director, Ohio Tuition Trust Authority
March 27, 2017
April has been designated Financial Literacy Month to focus on increasing the public's comprehension of basic monetary concepts. Many banking institutions and credit union offer financial wellness seminars. Additionally, university extension offices may provide financial literacy classes. By doing a little research, people can find many free resources available to improve their understanding of how to best use, as well as save, their money.
For the 529 industry, progress has been made in educating the public about the abundant advantages of these college savings plans and it must continue.
While student loan debt nationally has risen to $1.3 trillion, there has also been a marked increase over the past ten years in saving for college which indicates a measure of thoughtful financial literacy. According to the Sallie Mae report, "How America Saves For College 2016," 57 percent of parents are now saving for their children's future college costs, up 9 percent from 2015. Additionally, the average savings amount now stands at $16,380, an increase from $10,040 in 2015. The report also found that families who use 529 college savings plans have saved more than other college savers. A takeaway from the report is people are learning about the added tax benefits and values of 529 college savings plans and are using them.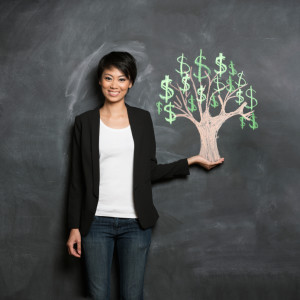 There is still more for the public to understand about 529 plans, including one that many people don't recognize – that 529 accounts aren't just for children. If an adult would like to head back to college to finish their degree, hone their professional skills, or start a new career path, then they should consider opening a 529 college savings account for their own college expenses and tax benefits.
Traditionally, 529s have been used to fund children's future college costs; however, there are no age restrictions on who can use these college savings accounts and no time limits on when the account must be used. Furthermore, 529 plans were created to be used at any federally accredited educational institution, which includes two-year, four-year, graduate, professional or post-secondary degree programs. For working adults who want to continue their college education to advance their career, they should check with their human resource department to see if tuition reimbursement is a part of the employee benefits. This benefit combined with 529 savings could significantly reduce higher education costs.
All the tax advantages associated with a child's 529 account would also apply to an adult's account. The 529 college savings plan will grow with tax-free earnings on contributions. Withdrawals from 529 plans are also tax free, provided the funds are used for qualified higher education expenses, which includes many large costs like tuition, mandatory fees, and computers. Some states also allow deductions to state taxable income based on contributions made to 529 plans.
An additional benefit to 529 plans: If there is money left over in a child's plan, the account owner can transfer the remaining funds to the parent's account. No tax penalties will be accessed with the transfer as long as the new beneficiary is a family member, which the parent is. By rolling over these 529 plan assets, the account owner can use the money already set aside for college expenses for their own continuing education.
People want to understand their finances and make informed fiscal decisions. As they learn more about the multiple benefits of 529 accounts, the use of these college savings plans will continue to grow.
About the author:
Tim Gorrell is the executive director of Ohio Tuition Trust Authority. For more than 25 years, Ohio Tuition Trust Authority has sponsored and administered CollegeAdvantage, Ohio's 529 College Savings Program. CollegeAdvantage now oversees more than 635,000 accounts and over $9.92 billion in assets. Visit CollegeAdvantage.com or call 1-800-AFFORD-IT (233-6734) to learn more.
Ascensus College Savings is the leading provider of program management and administrative services in the 529 College Savings industry, and is currently serving 3.5 million accounts with over $70 billion in assets under administration. We have an unique opportunity for a professional who is willing to take their recently acquired MBA and advance their career to an executive level. This position reports directly to the Chief Operating Officer for the College Savings division, and is responsible for supporting the COO in managing all day-to-day operations of the business. This includes delivering on the annual operating plan to achieve company objectives; supporting and managing the overall budget for operations; vendor contracting and oversight; technology governance; and long-range strategic planning.
This highly visible role has direct involvement in the implementation of key decisions and must be able to communicate with all areas of the company, including members of the senior leadership team. The ability to apply critical thinking and analysis in support of maintaining superior operational performance is a core requirement of the role, particularly in a rapidly growing environment.
Job Functions and Responsibilities
• Support COO in managing the internal operations of the College Savings business; devise strategies and formulate policies to ensure that operating goals and objectives of the organization are met.
• Under the direction of the COO, manage the aggregate budget for operations, supporting operational leaders on their individual cost center needs and goals.
• Support operational managers on organizational planning and annual staffing plans, as well as the allocation of critical resources against strategic objectives.
• Identification, evaluation, and prioritization of potential IT investments in ways that drive business value.
• Lead or support the successful negotiation of vendor contracts for critical outsourced functions of the business.
• Partner with and build relationships among key stakeholders, including technology, client services, investment operations, finance, business development, legal, compliance, relationship management and marketing colleagues.
• Build presentation decks in support of strategic initiatives, including the creation and maintenance of an annual product roadmap for the proprietary 529 College Savings platform.
• Maintain professional and technical knowledge by attending educational workshops; reviewing professional publications; establishing personal networks etc.
• Identify, track, and monitor key performance metrics and recommend operational changes to improve performance.
• Work with Risk Management team to track internal or vendor incidents impacting business performance, and track to resolution.
• Responsible for protecting, securing, and proper handling of all confidential data held by Ascensus to ensure against unauthorized access, improper transmission, and/or unapproved disclosure of information that could result in harm to Ascensus or our clients.
• The I-Client philosophy and the Core Values of People Matter, Quality First and Integrity Always® should be visible in your actions on a day to day basis showing your support of our organizational culture
Experience, Skills, Knowledge Requirements:
• Bachelor's and MBA (or relevant advanced degree) required.
• 8- 10 years' experience in financial services industry with 10 + years' experience in operations management roles
• Proven leadership experience, with solid decision making skills
• Experience building presentation decks for clients and executive management
• Demonstrated experience and knowledge of the legislative/regulatory environment in the financial industry
• Excellent written and verbal communication skills; must be able to build and maintain strong relationships with a variety of internal and external counterparts
• Ability to negotiate and experience influencing senior stakeholders
• Ability to assimilate to new experiences, learn quickly and absorb a steep growth curve
• Must be results oriented and move fast to meet client needs
• Some travel may be necessary as business need arises
• FINRA Series 6 or 7 and Series 24 or 26 licenses preferred
Ascensus is a place to have a career, not just a job. As the largest US independent retirement and college savings services provider, we put our focus on people. Our culture is guided by sound principles, is committed to high standards, operates with transparency, and welcomes diversity. When you join our team, you get to go to work every day knowing that you help over 6 million Americans save for retirement and college.
To apply, visit
http://careers.ascensus.com/ShowJob/Id/1126992/Vice-President,-Operations-(financial-services-industry)/
We are proud to be an EEO employer M/F/D/V.
Kaitlin Mulhere
Updated: 9:50 AM ET | Originally published: Mar 22, 2017
There are 13 million college savings accounts in this country, and more than half received at least one deposit in 2016. Those are decent numbers, and growing—but they cover just a tiny fraction of the country's college-bound population.
A current bill in the House of Representatives aims to change that. Supporters of H.R. 529 say it could address both a lack of awareness of the plans—by encouraging employers to add 529 plans to their benefits package—as well as inflexible spending rules, by offering more ways to use 529 funds without getting hit with a penalty.
The bill, co-sponsored by Rep. Lynn Jenkins (R-Kan.) and Rep. Ron Kind (D-Wis.), would let companies contribute up to a $100 match to employee 529 plans without counting it as taxable compensation, and would offer a tax credit to small businesses to help offset the costs of setting up a payroll deduction system. (The bill also provides for similar payroll matches for ABLE account contributions.)
Savers also would be able to use money from a 529 account, penalty-free, for paying off student loans or making charitable contributions. Currently, 529 account holders must pay a 10% penalty on earnings if they use the money for anything but approved college costs.
Although 529 plans have been around for 20 years, growth has been relatively slow for a variety of reasons. One key challenge: Surveys regularly find that many parents have never heard of 529 plans or don't understand how they work.
Leaders of the College Savings Plans Network, a coalition of state-run college savings programs, hope that 529 plans can follow the path of 401(k) accounts to become a widely offered employee benefit. "When companies got into payroll deductions and matching contributions, there was a huge growth in people participating," says Young Boozer, the Alabama state treasurer and chairman of the College Savings Plans Network.
Proposals due by 2:00 p.m. CT on April 28, 2017
The Office of the Illinois State Treasurer ("Treasurer"), in participation with the Illinois Office of the Comptroller ("IOC"), is issuing this Request for Proposals ("RFP") for electronic commerce payment services, specifically for the initiation of State of Illinois disbursements. Financial institutions that submit responses ("Respondents") shall submit their responses to this RFP ("Proposals") by 2:00 p.m. CT on April 28, 2017.
The winning Respondent ("Contractor") must be a financial institution that is authorized to do business in Illinois and is either Illinois- or nationally-based with a presence in Illinois. In addition, the Contractor must be a member of the Federal Reserve System, have access to all services as a member bank, and qualify as a depository for public funds. At the time the Contractor submits its Proposal, or prior to that time, if required by law, the Contractor must have all required licenses, bonding, facilities, equipment, and trained personnel necessary to perform the work specified in this RFP. Finally, the Contractor must have a minimum of ten (10) years of experience performing the services being sought by this RFP.
The Treasurer intends to select the responsible and responsive Respondent with the most efficient and cost effective electronic commerce payment process. The Contractor shall enter into a joint contract with the Treasurer and the IOC ("Agreement") for an initial term of five (5) years. Upon expiration of this term, the Treasurer and the IOC may elect to extend the Agreement for a period of time agreed upon by the parties, not to exceed a total of ten (10) years, including the initial five (5) years.
Total assets invested in 529 plans reached $275.1 billion as of Dec. 31, an increase of 8.6% over the previous year, according to a report from the College Savings Plan Network.
The total number of 529 plan accounts, meanwhile, increased 3.2% during 2016 to 12.9 million accounts as of Dec. 31. The average account size rose 6% to $21,383 as of Dec. 31 from $20,190 at the end of 2015.
Overall contributions to new and existing 529 plan accounts in 2016 totaled $26.9 billion, up from $25.7 billion the previous year. More than 54% of all accounts received contributions in 2016, according to the report.
Distributions from new and existing 529 plan accounts in 2016 totaled $20.2 billion, up from $17.2 billion in 2015. About 13% of accounts took a distribution in 2016.
"Findings from the 2016 year-end 529 report demonstrate that American families are selecting 529 plans to save for college, and continue to make contributions to the plans in preparation for the increasing cost of tuition," said Young Boozer, Alabama state treasurer and chairman of the College Savings Plans Network, in a news release.
The College Savings Plan Network, a national non-profit association and an affiliate of the National Association of State Treasurers, collected data from 108 plans around the country. The report is available on its website.
View Original Story: http://www.pionline.com/article/20170321/ONLINE/170329972/529-plan-assets-record-86-gain-in-2016
Washington, DC — As Congress prepares to take on the issue of comprehensive tax reform, Congressmen Randy Hultgren (IL-14) and C.A. Dutch Ruppersberger (MD-02), Co-Chairmen of the Congressional Municipal Finance Caucus, have again sent a bipartisan letter to leaders of the House Ways and Means Committee in support of a critical tool that helps local and state governments finance new roads, schools, hospitals, fire stations and more. Also signed by 154 of their colleagues (95 Democrats, 61 Republicans total), the letter asks leadership to reject any proposal to cap or eliminate the deduction on tax-exempt municipal bonds used to finance the vast majority of infrastructure projects in America's communities.
Nearly two-thirds of core infrastructure investments in the United States are financed with municipal bonds. Proposals previously submitted by federal officials have limited the value of tax benefits for municipal bonds, or eliminated the tax exemption on municipal bond interest altogether.
"Municipal bonds are a lifeline to local communities looking to expand a hospital or repair their infrastructure," said Congressman Hultgren. "These tools of 'fiscal federalism' allow municipalities to raise their own funds tax-free, using their own expertise and avoiding the heavy bureaucracy of the federal government. We should preserve this Main Street financing tool for municipalities intimately connected to the needs of their communities."
As a former county councilman, county executive and president of the Maryland Association of Counties, Congressman Ruppersberger believes that tax-exempt bonds are among the most efficient ways to fund critical infrastructure projects that have created hundreds of thousands of jobs.
"If the federal income tax exemption is eliminated or limited, states and localities will pay more to finance projects, leading to less infrastructure investment and fewer jobs," Congressman Ruppersberger said. "Worse, they will be forced to shift costs to their main revenue source – property taxes – hitting the already-suffering real estate market and the wallets of American homeowners."
Municipal bonds have funded more than $1.9 trillion worth of infrastructure construction. This financing went to the construction of schools, hospitals, airports, affordable housing, water and sewer facilities, public power utilities, roads and public transit. In 2015 alone, more than $400 billion in municipal bonds were issued to finance the projects that touch the daily lives of every American citizen and business.
In Illinois, municipal finance has helped fund key infrastructure improvements:
· Red Gate Bridge, St. Charles: Without the tax exemption, the City of St. Charles would pay an additional $619,000 in interest costs following the construction of the bridge in 2011.
· Illinois water infrastructure: Communities across the state in 2016 issued bonds to fund improvements in drinking water and wastewater projects. Cities and towns would pay an additional $262.3 million in debt service costs without the exemption, a 25 percent increase.
· Presence Health: This Illinois-based hospital and senior living care provider last year was issued $1 billion in bonds by the Illinois Finance Authority for facility improvements that are critical to serving Illinois residents. Presence is among the largest Medicaid providers in northern Illinois.
The full letter signed by all 156 Members of Congress is below:
Dear Chairman Brady and Ranking Member Neal:
As Congress considers tax reform and infrastructure financing, we, the undersigned, write to express our strong support for an already potent tool already in hand – the tax-exempt municipal bond. For more than a century, states and local governments have depended on this reliable and efficient means of financing.
Nearly two-thirds of core infrastructure investments in the United States are financed with municipal bonds. In 2015 alone, more than $400 billion in municipal bonds were issued to finance the projects that touch the daily lives of every American citizen and business. They are the roads we drive on, schools for our children, affordable family housing, water systems that supply safe drinking water, courthouses, hospitals and clinics to treat the sick, airports and ports that help move products domestically and overseas, and, in some cases, the utility plants that power our homes, businesses, and factories. These are the pro-growth investments which spur job creation, help our economies grow, and strengthen our communities.
A combination of local control and local responsibility makes municipal bonds an incredibly effective and efficient tool. Voters throughout the country overwhelmingly support tax-exempt municipal bonds, which are either approved by locally-elected officials or directly through bond referenda – fiscal federalism at its finest. This must help explain why the default rate is less than 0.01%. Federal tax exemption reduces the cost of issuing municipal bonds, but it is these voters who will pay the interest and principle on this debt. As a result, over the last decade overall state and local borrowing has actually declined in proportion to the economy, while still financing more than $2 trillion in new infrastructure investments. And, if simply left alone, municipal bonds likely will finance another $3 trillion in new infrastructure investments by 2026.
Furthermore, millions of Americans depend on municipal bonds for their economic security, and invest in them because of their low-risk nature. Nearly three-quarters of individual investors earn less than $200,000 per year and more than three-quarters are 55 or older. Businesses also rely on municipal bonds as a safe, stable, long-term investment.
In conclusion, changes to the tax-code should recognize the vital role of tax-exempt municipal bonds. Any changes under consideration to the tax exempt status that would increase the cost of financing for states and local government should be provided very careful consideration. We believe the current tax-exempt status contributes to efficient economic growth that benefits all Americans.
The Director of Financial Operations is responsible for safeguarding the Agency's financial assets, for overseeing internal controls, and for ensuring the efficient customer servicing operations for the Agency. This includes the proper receipt and timely processing of account holder applications and contributions as well as the distribution of payments to account owners, beneficiaries or higher education institutions. This position also directs the customer service center, ensuring accurate and informed responses to customer inquiries.
Primary Responsibilities:
Develop, implement and monitor the necessary and appropriate client servicing system operations in compliance with applicable guidelines, policies and procedures to ensure the efficient and prudent operation of the Plan's client servicing activities, as well as ensuring the integrity of the client account records in compliance with state and federal regulations
Responsible for the prudent management of the Financial Operations Division including all client program account activity and assets including account contributions, payments, distributions, rollovers, investment directions, changes in ownership, relevant reporting, as well as legal agreements that affect client accounts, such as trusts
Manage operations managers and their teams; assign work, set performance expectations, assist in problem resolution and monitor progress to divisional goals. Make staffing decisions with input from subordinate managers including hiring, termination, promotion and discipline
Partner with the Chief Financial Officer (CFO) to ensure budget is followed and monitored for accuracy
Develop and track metrics for measuring efficiency of departmental processes and staff; produce reports for management on key statistics, trends, and metrics
Ensure adequate training for staff to facilitate coverage for critical departmental functions and to ensure proper general record keeping, and financial controls
With the CFO, develop and implement short-term and long-term goals and objectives for the Finance Operations departments
Communicate regularly with Financial Operations teams, CFO, Accounting and Agency management regarding critical issues, updates, and trends regarding critical issues, updates, and trends pertaining to customer communications and employees
Proactively seek to stay informed on current issues, events and Virginia529 operations that may impact Finance, Financial Operations and Customer Service
Develop and maintain relationships with higher education institutions, State agencies, financial institutions, other 529 plans, program partners and other finance professionals as appropriate
Implement financial and operating policy decisions made by the CFO, CEO, Board of Directors and its Committees
Partner with the Chief Technology Officer for the preparation and installation of data processing procedures and systems relating to the Plan's accounting, financial and client servicing operations and propose improvements to meet management information needs
Represents Virginia529 in professional and community activities as deemed appropriate
The incumbent will be responsible for Asset Management in the Office of Finance and Treasury. The incumbent will advise and assist the Deputy CFO and Treasurer regarding all of the inflows, outflows and investment of funds, including operating funds and funds that are designated for specific purposes; the various pension and college plans under the purview of OFT; and the District's unclaimed property program. In addition, duties include but are not limited to:
• Administering activities and operations of OFT, under the direct supervision of the Treasurer.
• Incumbent will take direction from the Treasurer, but will have significant autonomy to manage the functions under his/her authority, within the parameters of the legal requirements and policy guidelines established by the Chief Financial Officer and the Treasurer.
• Managing the financial assets and transactions of the District, including a) cash management, account funding and investment of working capital/operating funds; b) special investment/savings programs; and c) the unclaimed property program and Accounting unit for OFT, by managing the units and managers that manage those functions and programs.
• Managing the District's cash and liquid assets, ensuring that accounts are properly funded as needed to meet the District's payment obligations and managing the process of executing wire transfers initiated by OFT and various District agencies.
• Managing the District's investment of all cash balances, specifically the District's short term Investment Portfolio in the most efficient and effective manner, in accordance with the District's Deposit and Investment Act and investment policy guidelines, including managing the OFT's relationships with the broker/dealers and banks in which the District does investment business. Managing the Administration of District's 401(a) defined contribution plan, 457 deferred compensation plan, 529 college saving plan, and other post-employment benefits (OPEB) plan, including managing the outside firms that provide professional assistance and plan administration, management, and/ or investment services to these plans/programs; working effectively with the Executive Office of the Mayor and/or the OffiGe of Human Resources on various matters associated with these programs, as appropriate; and producing reports for, and responding to inquiries from, constituents/stakeholders in these programs.
• Managing the District's unclaimed property unit and program to ensure the unit responds to inquires timely and collects from holders efficiently and effectively.
• Managing the process of ensuring that all transactions executed by the Asset Management division are timely and accurately accounted for and entered into the District's financial accounting system.
• Assisting and advising the Treasurer regarding his/her role and duties associated with the DC Retirement Board by providing advice and assistance on pertinent management and investment issues under the Board's purview.
• Assisting in the periodic review and updating of financial policies and procedures for the functions under his/her management. Advising and making recommendations to the Treasurer regarding the functioning and business processes/practices of the units/programs under management. Preparing, or managing the preparation of, reports on the District's financial position and reports on the performance and status of all functions under management.
• Drafting testimony for hearings before the District's City Council, on behalf of the Treasurer, regarding the performance and current status of the functions under management.
• Initiating requests for filling vacancies, participating in selection of new personnel, recommending promotions or reassignments, resolving grievances within the division, and conducting informal or formal training sessions.
• Performs other related duties as assigned.