Register to attend the 2020 Legislative Conference
Registration is now open for NAST's Legislative Conference and ABLE Expo in Washington, DC at the historic Mayflower Hotel located north of the White House. All events will take place at the hotel unless otherwise noted. Sunday's events are business casual and business attire on Monday and Tuesday. The agenda includes in-depth panels, discussion groups, and expert keynote speakers. Events are open to all attendees unless otherwise noted. Agenda is subject to modification.
Banking Committee Meeting
NAST Foundation & NIPF Board Meeting
NAST Corporate Affiliate Advisory Board Meeting
Pension and Trust Investment Committee Meeting
Legislative Committee Meeting
NAST Executive Committee Meeting
New Attendee & Corporate Member Welcome Reception
Welcome & Networking Reception
Reception will be held at the Mayflower Hotel, which was originally built in 1925. Spend an evening with conference attendees and create new memories in this historic landmark.
NAST President Treasurer Deborah Goldberg (MA) Welcome Remarks
Hear from experts who will share strategies on how to advance S. 651 / H.R. 1814 the ABLE Age Adjustment Act. Attendees will also discuss history, viewpoints and possible hurdles facing other ABLE legislative priorities including Medicaid Recovery, multiple account ownership and successor beneficiaries.
Michael Gamel-McCormick, Special Committee on Aging for the Honorable Sen. Robert Casey
Bethany Lilly, The ARC of the United States
Mary Morris, Virginia529
Bond Update: What's Happening on the Hill?
The 116th Congress has introduced a number of bills related to municipal bonds and their tax-exempt status. Learn more about the current climate around bond legislation in Congress, and, more specifically, the status of efforts to reinstate tax-exempt advance refunding bonds.
Moderator: Treasurer Manju Ganeriwala
Emily Brock, Government Finance Officers Association (GFOA)
Steven Kantor, Hilltop Securities
ABLE Legislation & Regulation: How Both Impact Your State's ABLE Plan Today & Tomorrow - Part 2
Attendees will learn about the role of the Social Security Representative Payee (SSRP)  and the ABLE Authorized Legal Representative (ALR) and discuss how the ALR can be expanded to include SSRPs through legislation, administration action or both.
Update on Unclaimed Savings Bond Act
States have a proven track record of returning unclaimed property to the rightful owners. Now it's time to include U.S. Savings Bonds to the list. Experts will speak about current legislation S. 2417 / H.R. 5269 that would empower states to locate bondholders and unite them with the proceeds.
Natalia Diez Riggin, Office of Senator John Kennedy
Lunch and Keynote on The Power of Advocacy
When state treasurers speak, federal decision makers listen. Learn more about the power of advocacy and how you as a Treasurer can translate public finance priorities into action on the Hill and with the Administration.
Moderator: Treasurer Deborah Goldberg (MA), NAST President
Collaborative ABLE Outreach: Employment Landscape
Attendees will receive an overview of the national landscape of employment of people with disabilities, including how disability organizations, state/local governments and corporations are working to include people with disabilities in their hiring and employment efforts. Attendees will also learn what they can do to promote ABLE through their outreach channels. Resources and collaborative outreach opportunities will be shared. 
Roundtable Discussions - Pick a topic of interest to you and your office
Topics:
Census 2020: How It Affects Your State
Discussion of 529 College Savings Plans and the Reauthorization of the Higher Education Act
Focus on Retirement
Lobbying 101: The How to of Capitol Hill
Updates on Cybersecurity and Fraud Prevention
Roundtable Discussions - Repeat of Topics Above
Collaborative ABLE Outreach: Working with Employers & Businesses
Corporate representatives will provide an overview of their inclusion and engagement efforts with people with disabilities, share how information is shared company wide, including benefits, and discuss possible ways to promote ABLE through internal channels.  State administrators will learn from corporate representatives how to collaborate to provide information about ABLE to employees and their communities
DepCoS Caucus Meeting for Chiefs of Staff / Deputy Treasurers (State members only.)
Joint Caucus Meeting with guest speaker from Facebook (State members only)
InfoPolicy Caucus Meeting for Chief Information and Government Relations/Policy Staff (State members only.)
Dinner at the National Museum of Women in the Arts
Join your colleagues for an evening at the National Museum of Women in the Arts. A buffet dinner will be served in the main hall with private viewings of the galleries.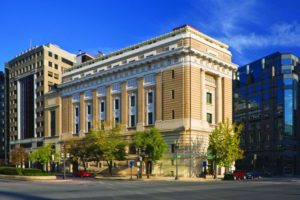 Breakfast & Electoral Debate
Join this spirited debate from both sides of the aisle on the state of the elections. Hear from two well-respected pollsters as they duke it out over recent polling data, as well as hear their speculation of state and national election outcomes.
Moderator: Treasurer Shawn Wooden (CT)
Brooks Kochvar, Guidant Polling and Strategy
Angela Kuefler, GS Strategy Group
Transportation to Capitol Hill
Meet at the conference registration desk to board the buses. There is a short walk from the bus to the Capitol and attendees will need to go through security. If possible, please check your suitcase at the hotel for pick up later in the day.
Speaker Series with Members of Congress
Engage firsthand with key members of Congress on issues relevant to State Treasury offices. We'll hear from Congressional leaders and key staff from both sides of the Hill and aisle, as well as have the opportunity to ask questions.
Box lunches provided. Grab your lunch before you head to your meetings or stop back to pick one up if your meeting occurs earlier.
Spending time with your elected officials while in DC is imperative so when a Federal issue comes up, you will be ready to make that call and connect with the Member or senior staff. NAST staff can assist if needed.
* We ask that any ad-hoc meeting requests be held prior to or following the conference. Failing that, space can be granted during the conference if it does not overlap with NAST meetings and will be on a first come, first-served basis. All requests will be reviewed by the Program & Learning Committee. Topics for which an ad-hoc meeting is being requested should be reviewed for germaneness to existing NAST committee subject matter oversight and referred to committees for review when possible.
The Historic Mayflower Hotel
NAST's Legislative Conference will take place at the historic Mayflower Hotel located at 1127 Connecticut Ave NW. The hotel is a block away from the Farragut North Metro stop on the red line and is a 20 minute cab ride from Washington National Airport.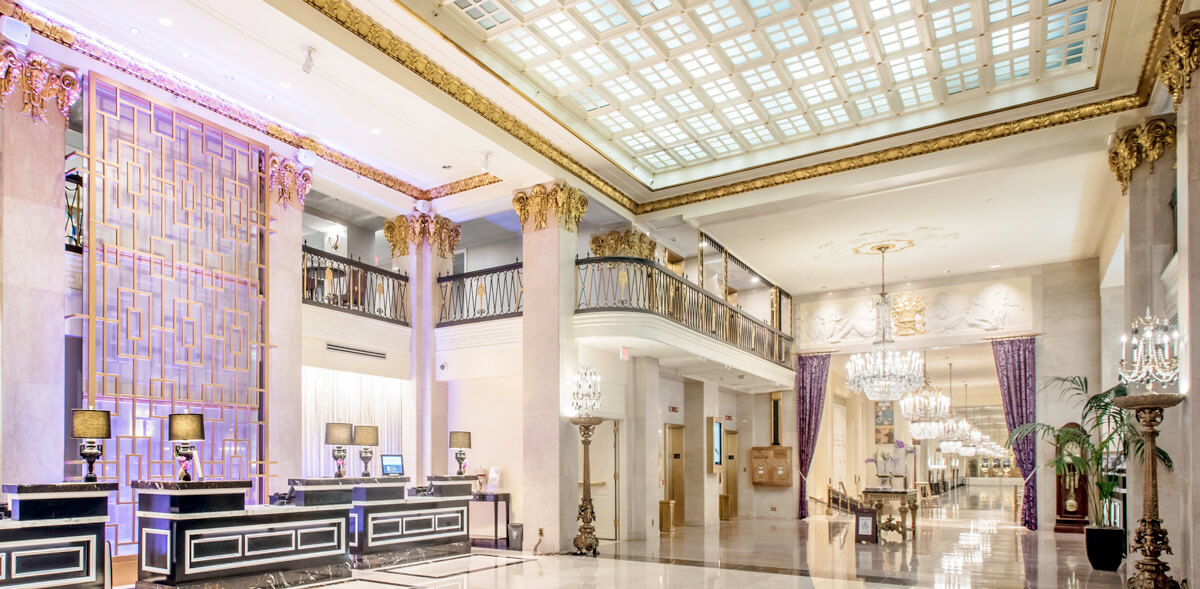 Registration and Ticket Information
| | Early Bird (Nov. 12–Dec. 20) | Regular (Dec. 21–Jan. 27) | |
| --- | --- | --- | --- |
| Treasurers, Staff, and Networks | | | |
| Other Gov't and Nonprofit | | | |
| | | | |
| Private Sector Non-Member | | | |
| | Full Conference (All Meals) | | | |
| --- | --- | --- | --- | --- |
| Guest (Family/Non-Business) | | | | |
Would you like to become a conference sponsor?