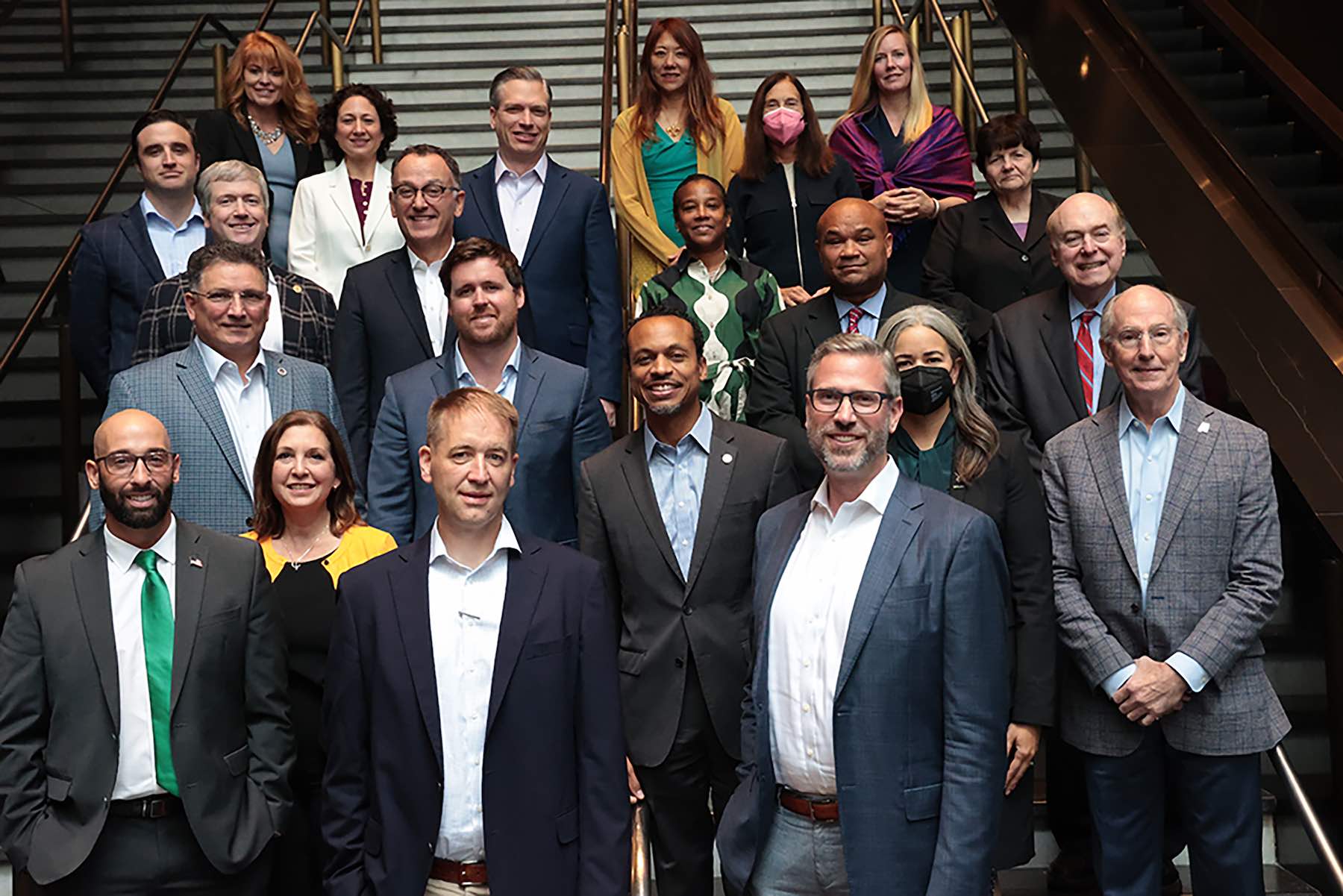 The leading voice for excellence in public finance
The National Association of State Treasurers (NAST) serves as the nation's foremost authority for responsible state treasury programs and related financial practices, policies, and education.
Together, we enable state treasurers and officials who perform state treasury functions to pursue and administer sound financial practices and programs benefiting the citizens of the nation.
Comprised of leading state treasurers and state finance officials
NAST's membership is comprised of all state treasurers or state finance officials with comparable responsibilities from the United States, its commonwealths, territories, and the District of Columbia, along with employees of these agencies. The private sector is represented through NAST's Corporate Affiliate Program, established to build professional relationships and foster cooperation between the public and private sectors.
NAST serves its members through educational conferences and webinars, a variety of working groups, policy advocacy and publications that provide information about developments in public finance.
Our values and strategic plan
As we advance sound financial practices, policies, and education through State Treasurers and other NAST members, we uphold the following values in ethics, expertise, and collectiveness:
Core responsibilities of State Treasurers
Released April 2019 and updated since, State Treasurers Count is an infographic detailing the impact of each Treasury office with stats on staffing, assets under management, investments in bonds and pensions, investments in college savings and ABLE plans, and returned unclaimed property.