Showcasing Treasury and Public Finance Thought Leaders
One of the goals of NAST's Strategic Plan is to develop our members to be the "recognized thought leaders relating to state treasuries and public finance issues." In 2019, we launched a new edition of our Daily Newsletter highlighting the roles and responsibilities of our members. Because, once you've seen one Treasurer's office, you've seen one Treasurer's office!
Submission guidelines: Principal members of NAST are invited to write a column for the Thursday's Thought Leadership Newsletter.  The articles are generally 6-8 paragraphs, written in first person, consider this a "Dear Colleague" letter.  We encourage hyperlinks for additional information. See below for the library of past editions. Scroll to the bottom for content ideas. To reserve your date, please contact Kari Arfstrom at Kari@statetreasurers.org.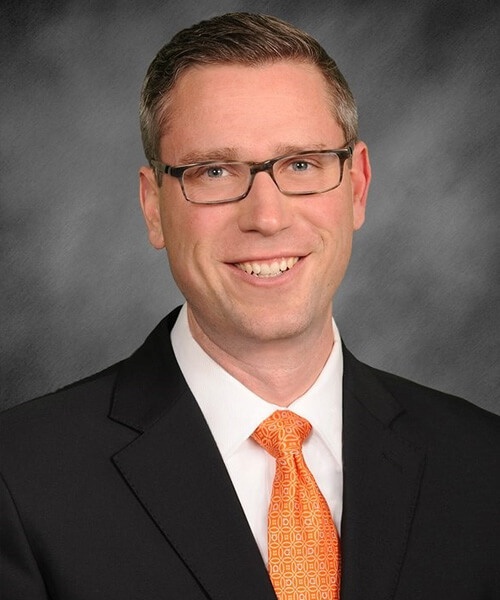 We Help Parents Save More When We Incentivize Them to Start Early
For parents, the word early is loaded with meaning.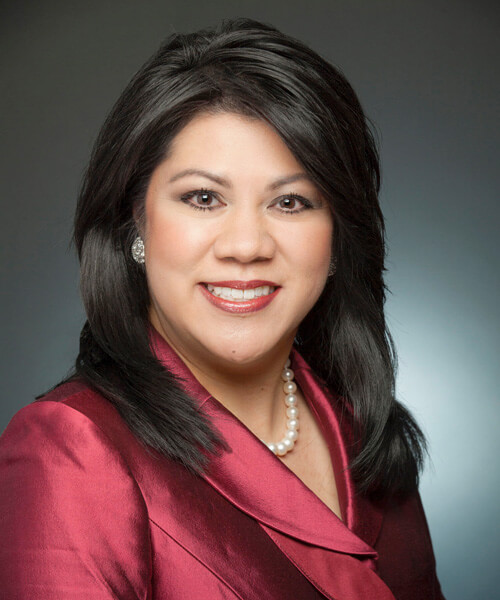 Empowering Financial Futures: College Savings Month and Beyond
September not only marks the beginning of a new school year, but it is also the start of College Savings Month.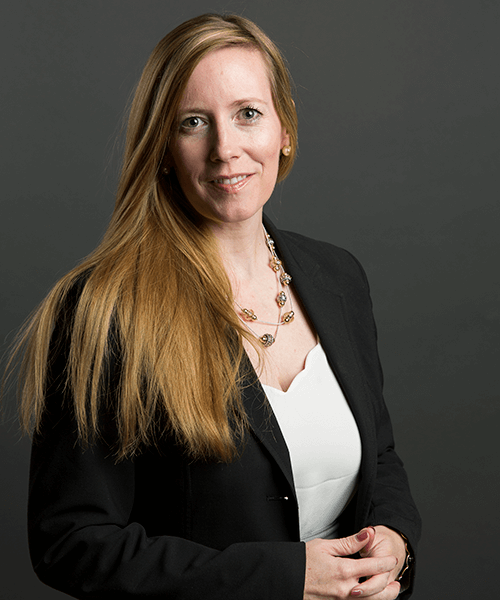 Saving for College...Automatically
By participating in workplace savings programs, employees develop a habit of saving regularly, allowing them to build a strong financial foundation.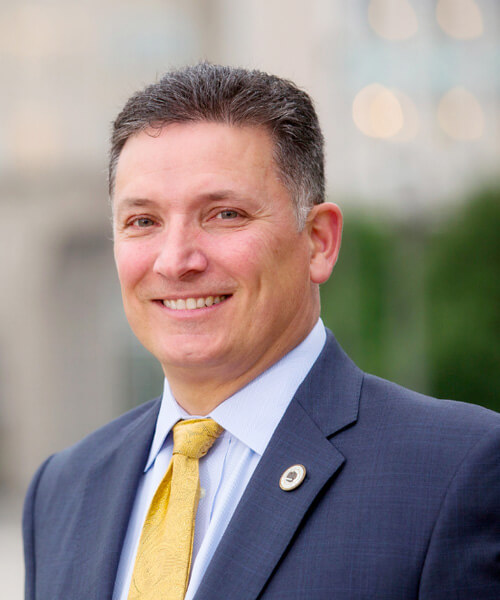 Giving Back to Employees through the Unclaimed Property Program
State Unclaimed Property Programs do an excellent job of returning money to the rightful owners, and I enjoy learning about the creative ways your teams market and reach your constituents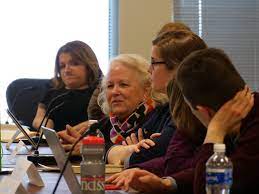 Introducing the 2023 Disability Inclusion Pledge
The 2023 Disability Inclusion Pledge aims to provide HR professionals and business executives with the necessary resources and tools to create more inclusive workplaces for disabled workers including the opportunity to highlight how employers can promote ABLE accounts in the workplace.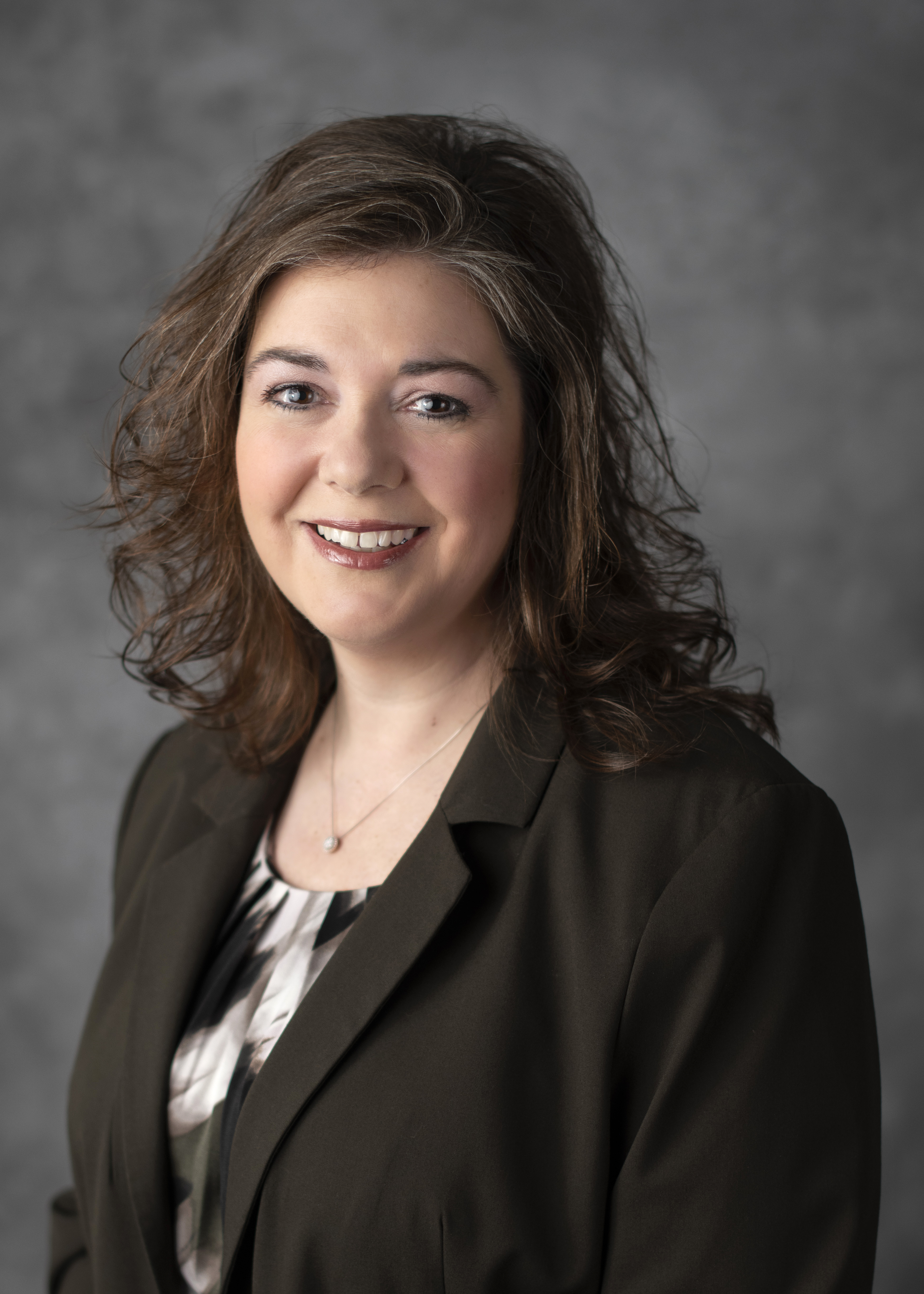 Happy 529 Day! Supporting the Big Dreams of Our 529 Savers
Each May 29, the College Savings Plans Network (CSPN) recognizes National 529 Day, a day we celebrate to promote the significance of state-sponsored 529 college savings plans.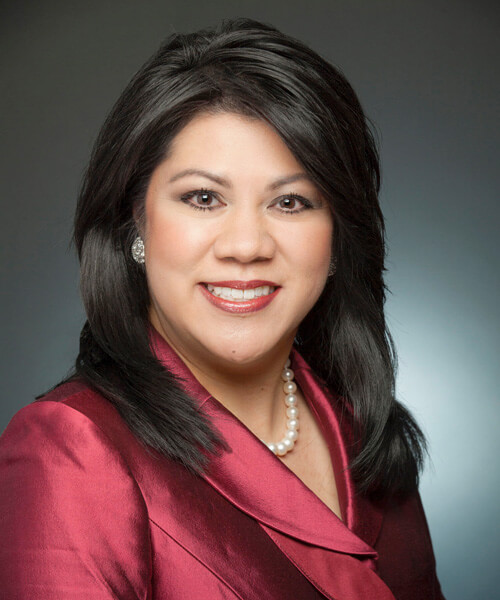 Expanding Education Opportunities for Arizona Families
Ensuing that the AZ529 Plan was inclusive to all Arizonans was a top priority for me.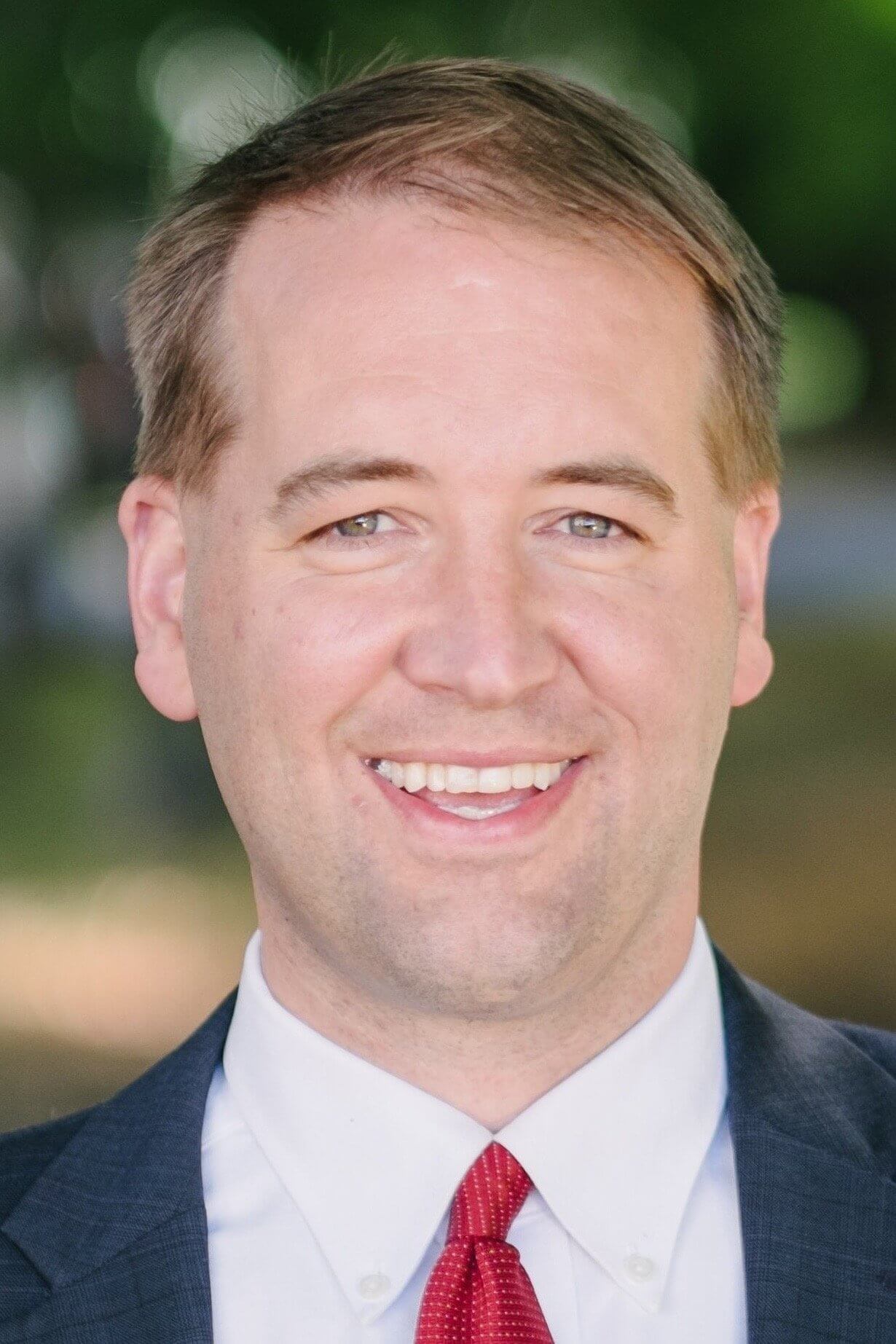 Exploring Portland this June
We look forward to welcoming you to Portland, Oregon for the NAST Treasury Management and Training Symposium June 12th-15th.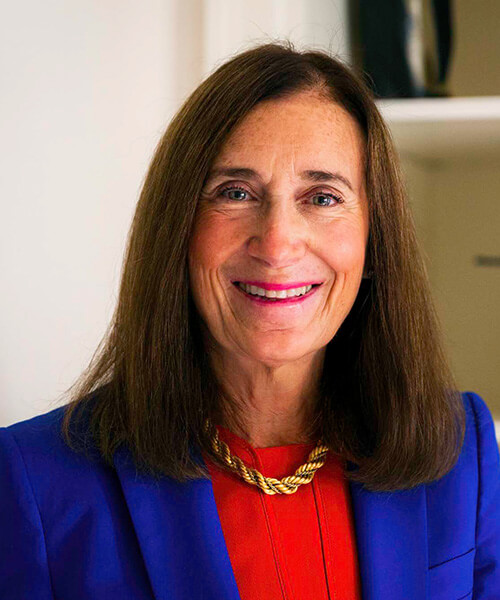 Investing in our families beyond Financial Literacy Month
Financial Literacy Month may be coming to an end, but the relevancy of our programs and initiatives should not.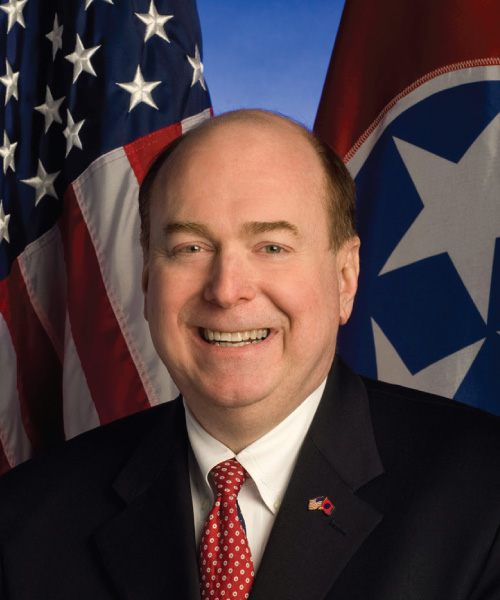 Financial Education in the Classroom
Over the past 10 years, the Tennessee Financial Literacy Commission and its supporters have made strategic investments in financial education to equip Tennesseans with the knowledge and confidence to make informed financial decisions – improving economic trajectories and invigorating local communities.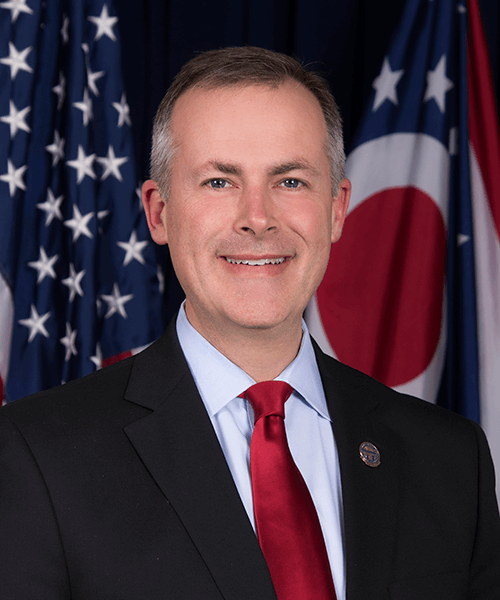 Fostering a Brighter Future through Financial Education
As we all know, April is National Financial Literacy Month – a time to highlight the importance of sound financial education and to emphasize the value of planning for long-term financial success.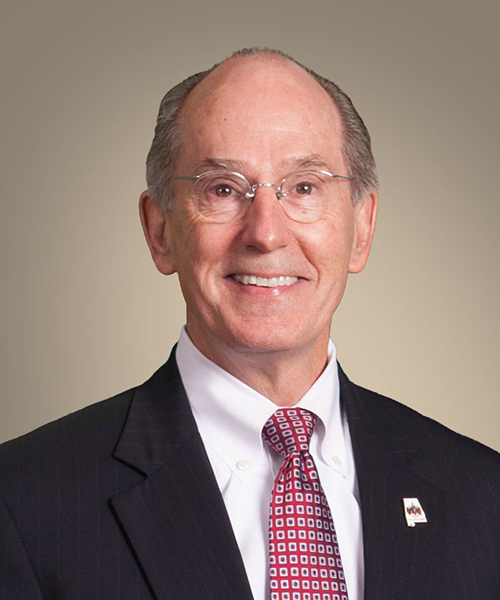 Starting Young with Financial Wellness
In recognition of Financial Literacy month, I thought I'd take the opportunity to share the progress we're experiencing in Alabama.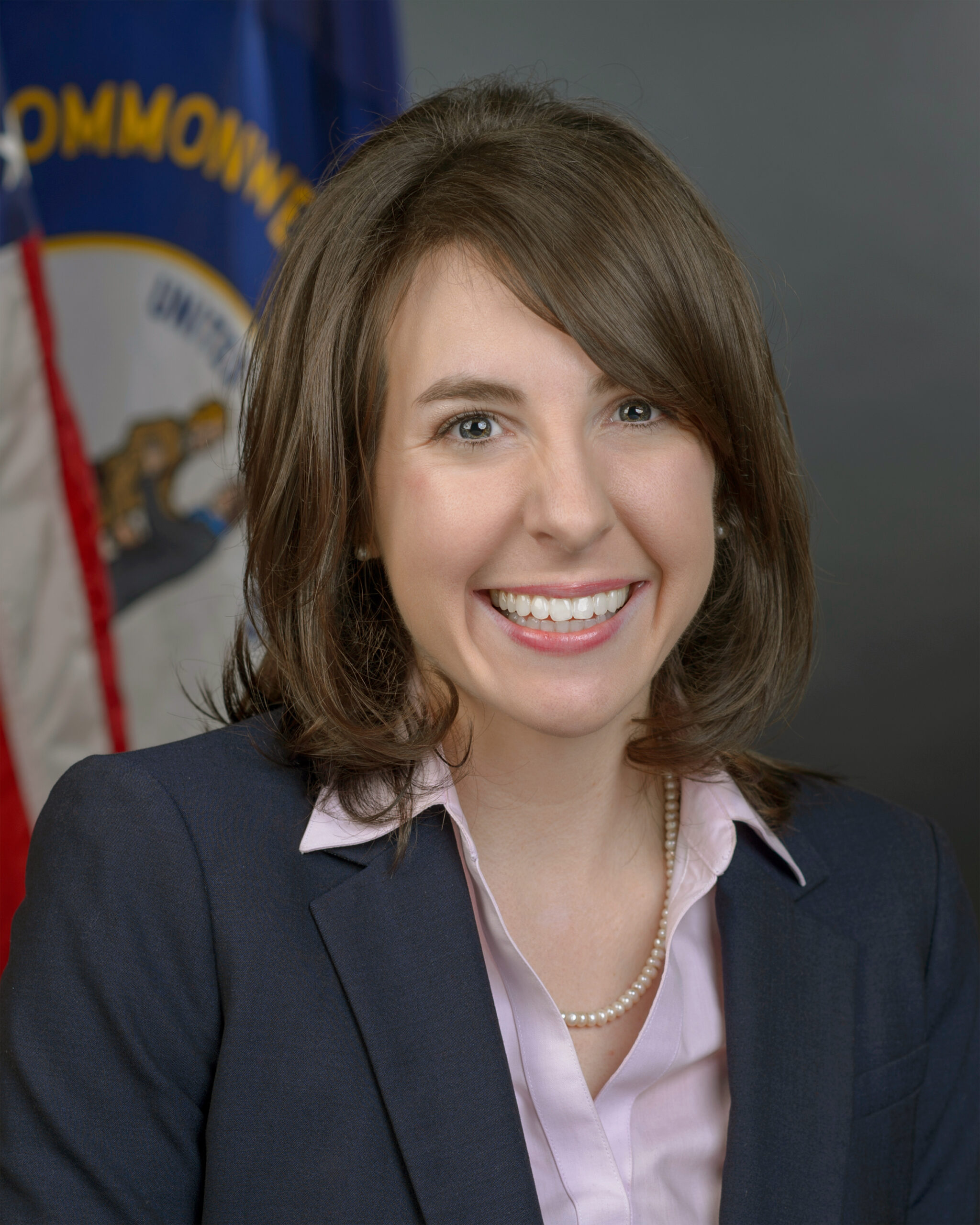 Overcoming Obstacles to Financial Education Through Creative Thinking and Private Sector Partnerships
Financial Literacy Month is approaching and it is an exciting time for the Kentucky State Treasury: this year marks the five year anniversary of the Kentucky General Assembly's creation of a financial literacy high school graduation requirement.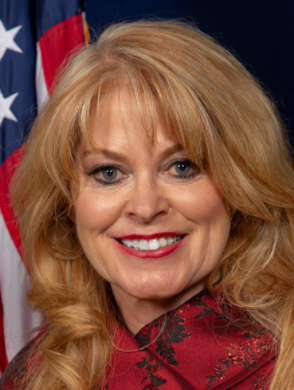 A Prudent and Responsible Approach to Public Pensions & Investments
As the new chair of NAST's Pension & Trust Investment Committee, I'm excited to build on the great work and advocacy our organization is known for.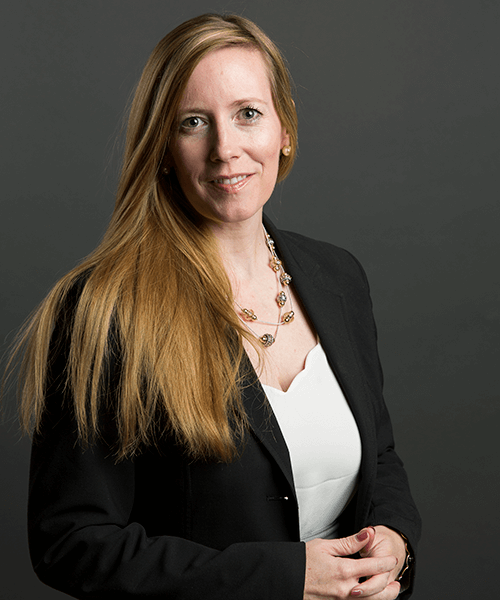 March is Developmental Disabilities Awareness Month
While it's something we should all do all year long, March highlights the need to both applaud and help enhance the lives of people with developmental disabilities.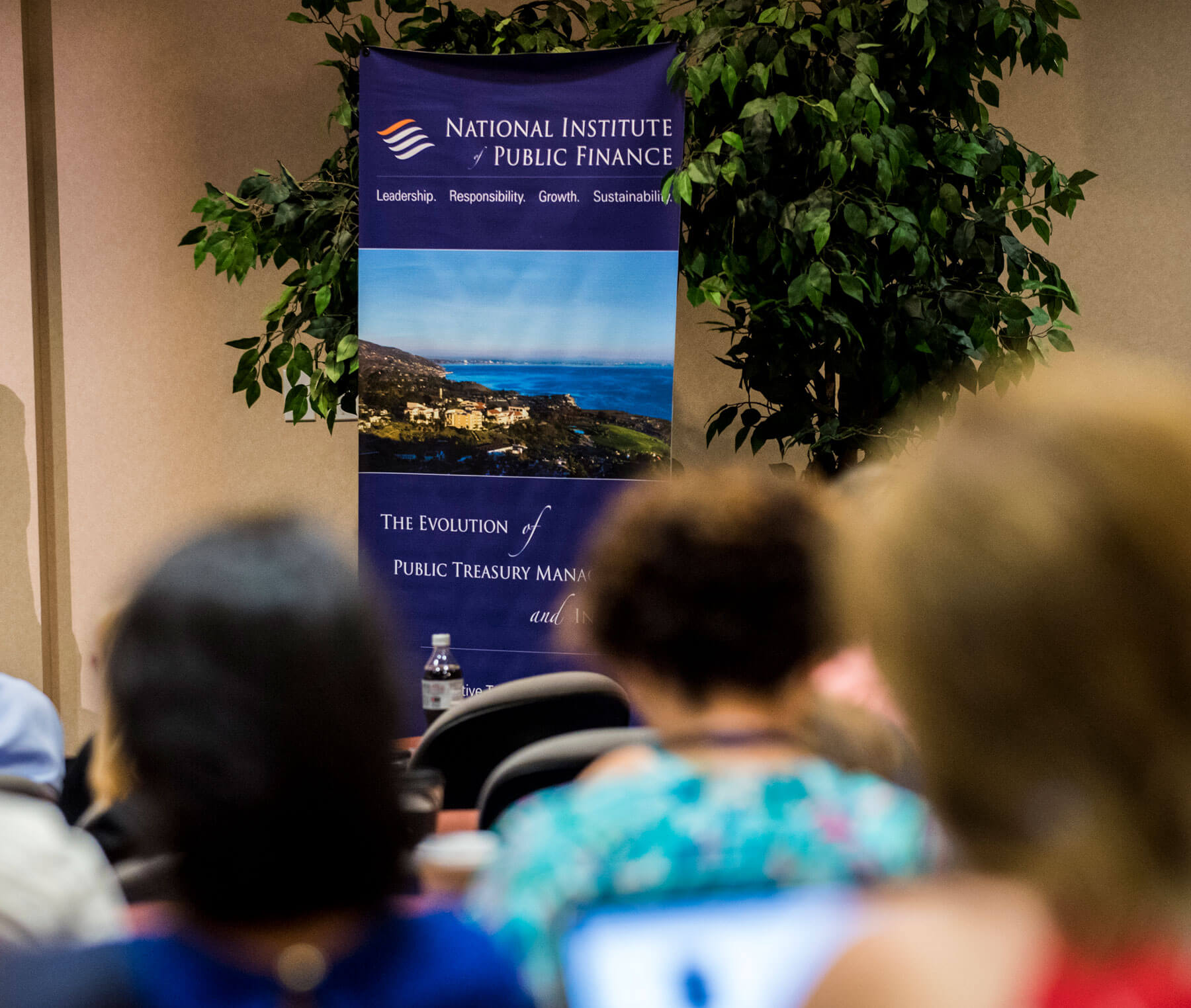 Building Foundations for the Future
Our four days together allow you to step back from your day-to-day and have the opportunity to learn and share the latest within your fields, while creating a continuing network for after the institute.
The Power of a United Front
Thank you for your support in making February 1st, 2023 – Unclaimed Property Day - an overwhelming success in raising awareness of these critical programs that protect consumer and property rights, and returns over $4 billion dollars annually through our shared efforts!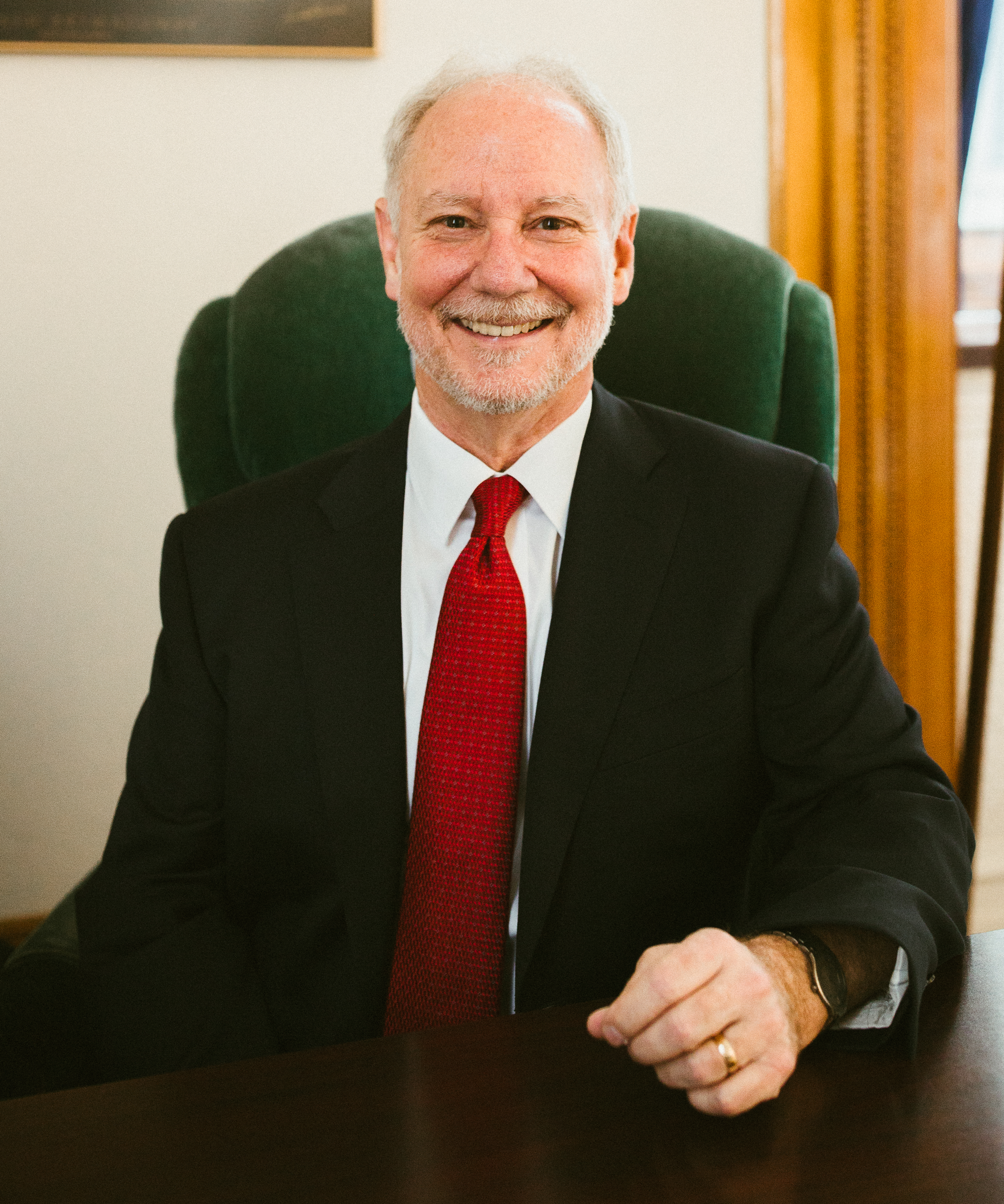 Is Remote Work Here to Stay?
Before COVID, the Colorado Department of the Treasury operated with staff at two locations, some staff worked at the State Capitol and some staff worked at an office building two blocks away.
Are you ready to search for missing money on Unclaimed Property Day?
State programs already do an excellent job reuniting property. In our most recent Annual Report, states collectively returned $4,020,939,375.39 to its rightful owner! We need to ensure we are making these successes known and continue to raise awareness of these vital consumer protection programs...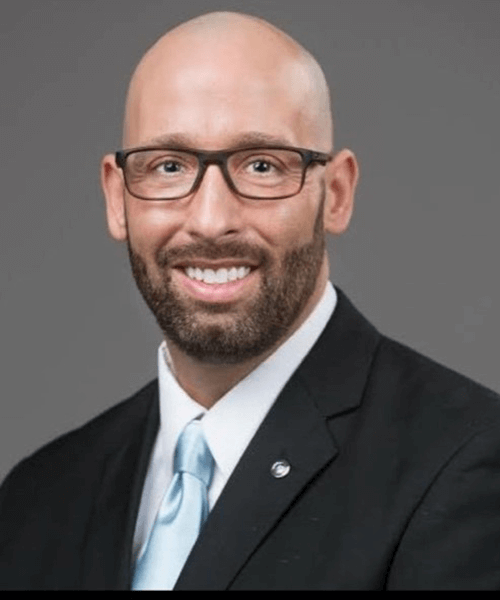 Bipartisanship at the Helm of Success
NAST is truly a bipartisan organization that is focused on the betterment of public finance.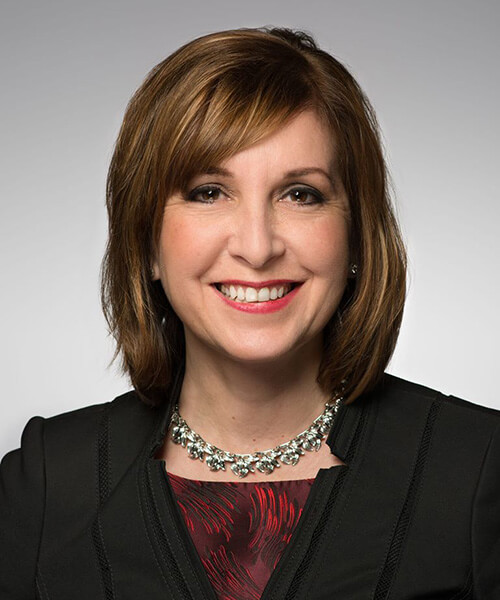 The Honor and Privilege of Serving as State Treasurer
529 Plans Are Investing Millions to Help Families Of all Incomes and Backgrounds Save for College
By: Alyson Luszcz and John Mitchell
American higher education institutions are welcoming increasingly diverse students from a range of family backgrounds...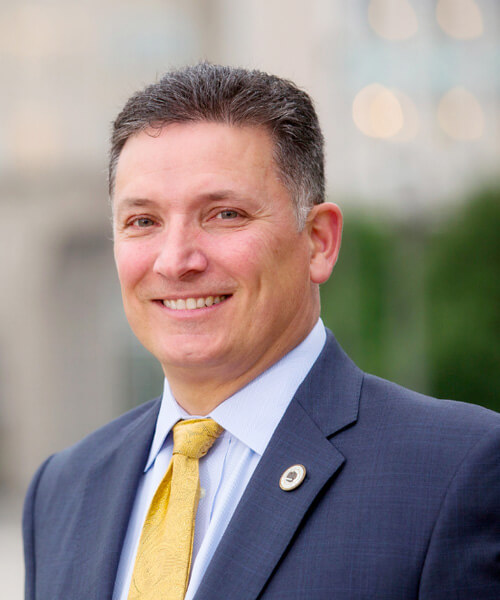 Working Together to Create Efficiencies for Constituents
For the first time ever, two states are joining forces for an Unclaimed Property outreach event!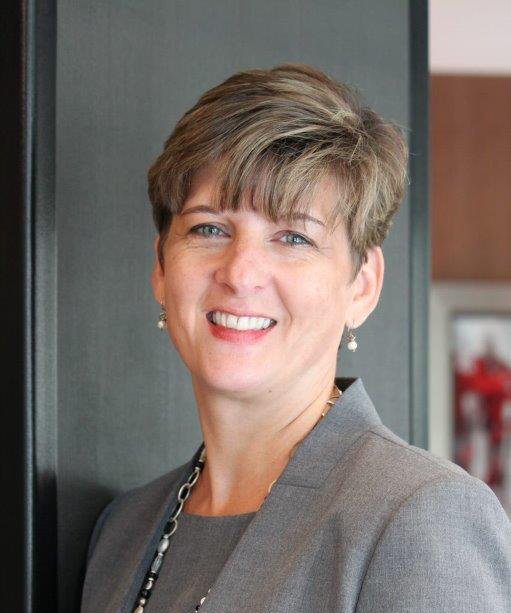 Providing Learning Resources to Help You Make an Impact
One of our membership benefits is to provide our members with continuous learning opportunities. NAST is pleased to announce that we have even more learning options for you, your staff, and those you serve. We are often asked if we have online courses and explainers for the key programs your office administers. Over the last year, four different learning modules have been created that you can access for free. Partnering with Enrich, an online financial wellness learning platform, along with subject matter experts from the NAST community, we released the following digital assets: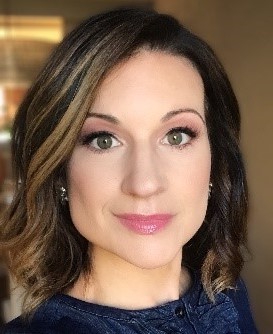 Over 90 Percent of Survivors Have Experienced Financial Abuse
As October comes to a close, so does Domestic Violence Awareness Month. Working to increase awareness about this important topic requires a critical look at the connection between financial abuse and domestic violence.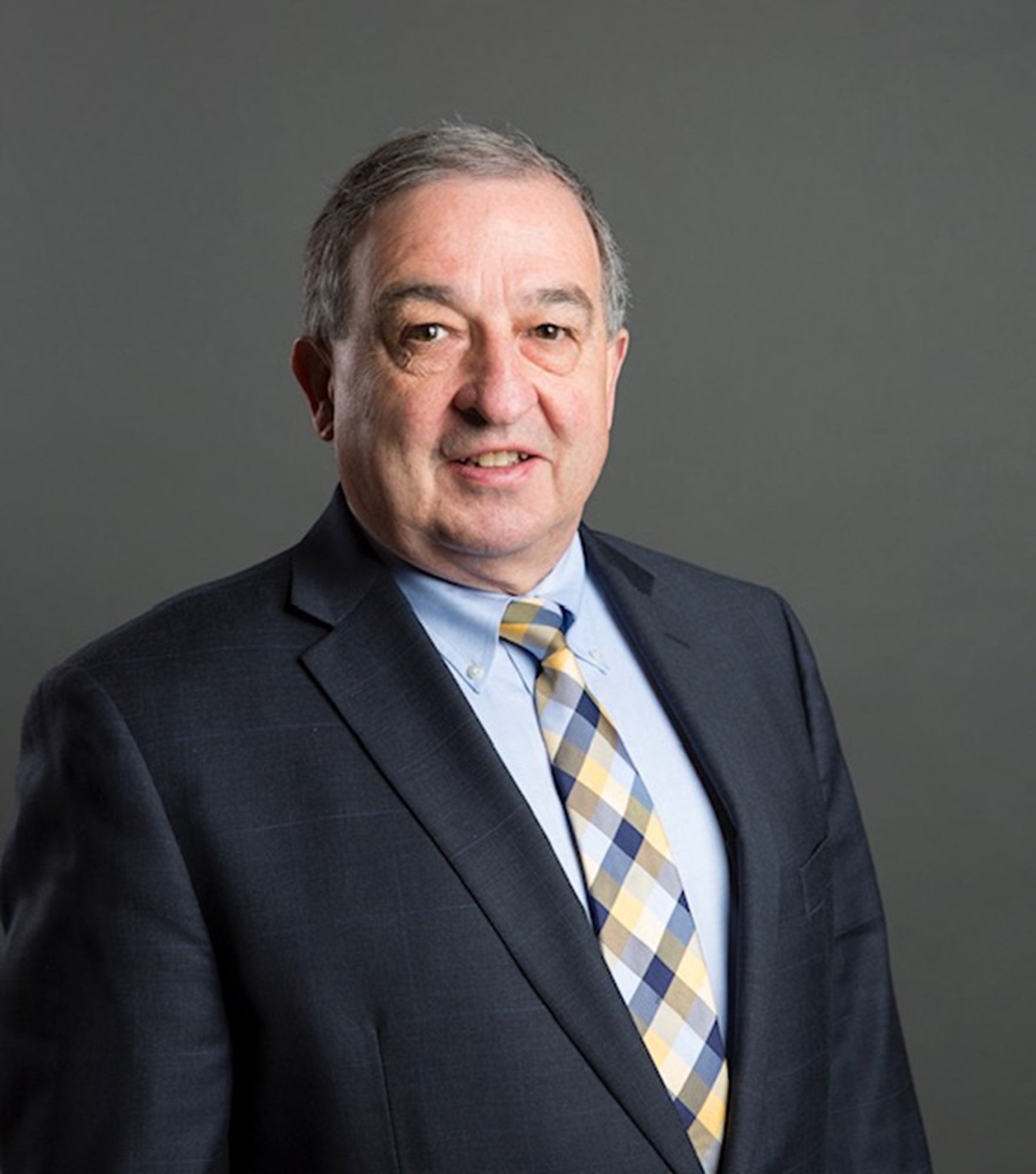 Supporting the Next Generation of Learners
One of the key factors in providing an incredible education to our children is through investment into 21st century learning environments, where teachers are able to provide a top-notched education for all students.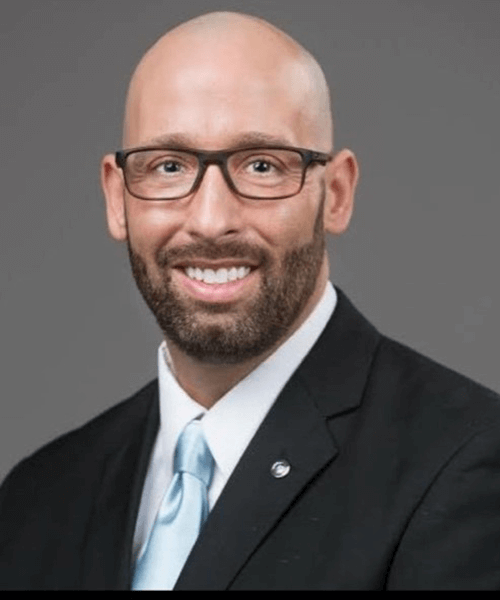 Protecting Your Office During National Cyber Security Awareness Month
All kidding aside, this is a good opportunity to talk about our fiduciary responsibilities, which in many cases include protecting tax dollars against fraud and other cyber threats.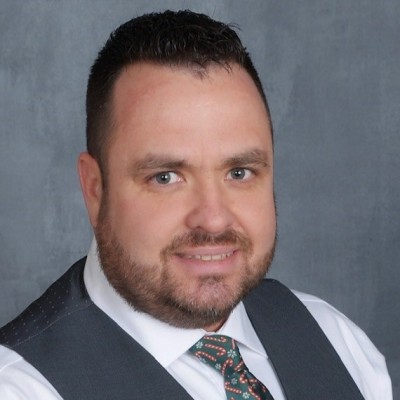 National Cyber Security Awareness Month and NAST
As we draw near the end of another year, we enter October and National Cyber Security Awareness Month (NCSA).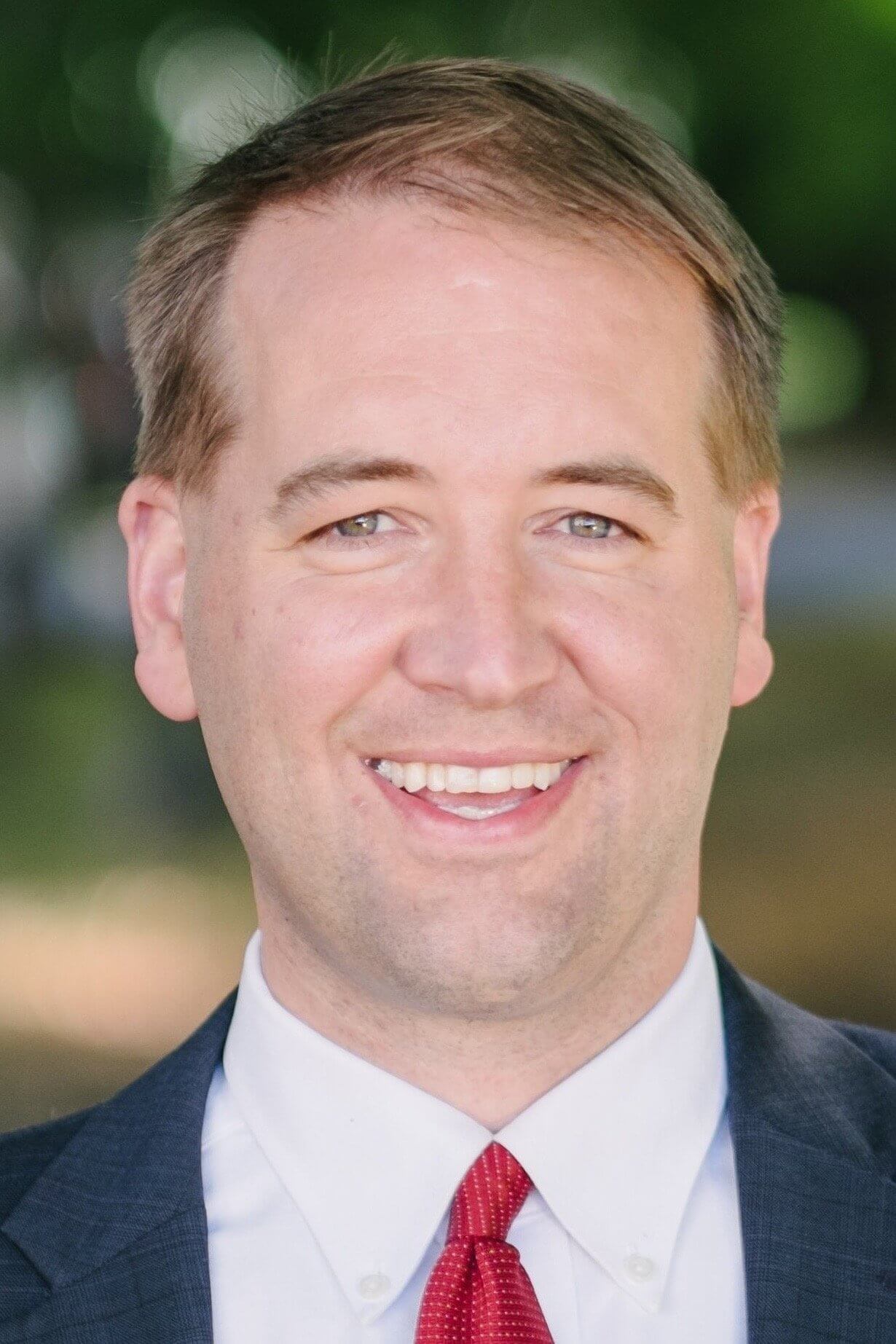 Saving for College Today for Tomorrow
Earlier this week I found myself on the sidelines of a small-town high school soccer game on the Oregon-Idaho border.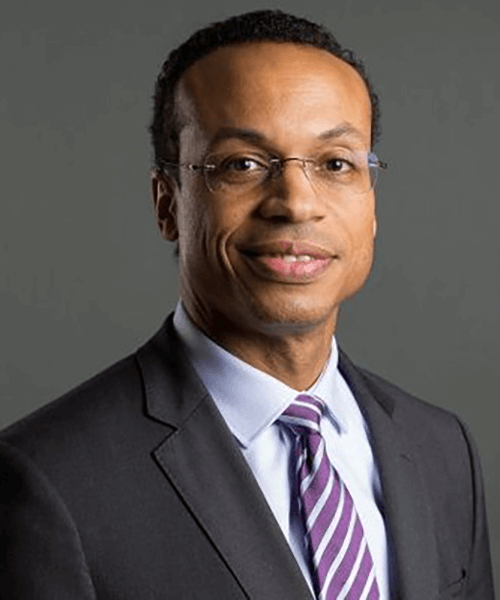 College Savings is for Everyone
To put a fine point on it: We are not reaching low-income families or families of color as well as we are reaching affluent and white families.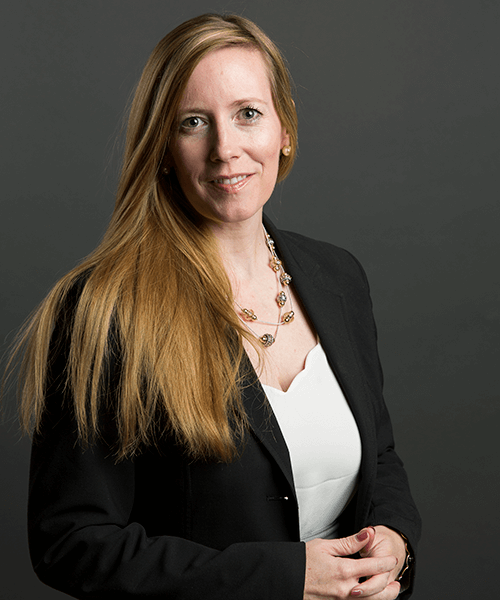 Making 529s More Obtainable
As we move through September, spreading the word about the importance of saving for higher education is probably easier than during any other time of year.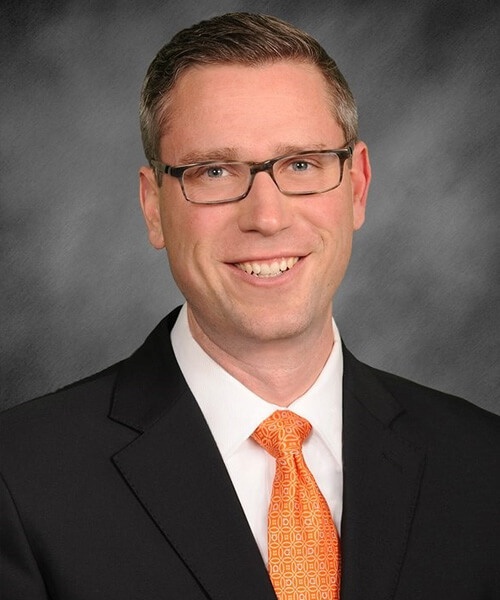 Future Growth of College Savings Plans Driven by Opportunity to Serve the Broadest Possible Diversity of Families
With a new class of students starting their post-secondary education (and many of their parents starting to draw down their hard-earned college savings accounts), College Savings Month is a good time to step back and consider the future of college savings, college attendance, and how 529 plans might best position themselves for future growth.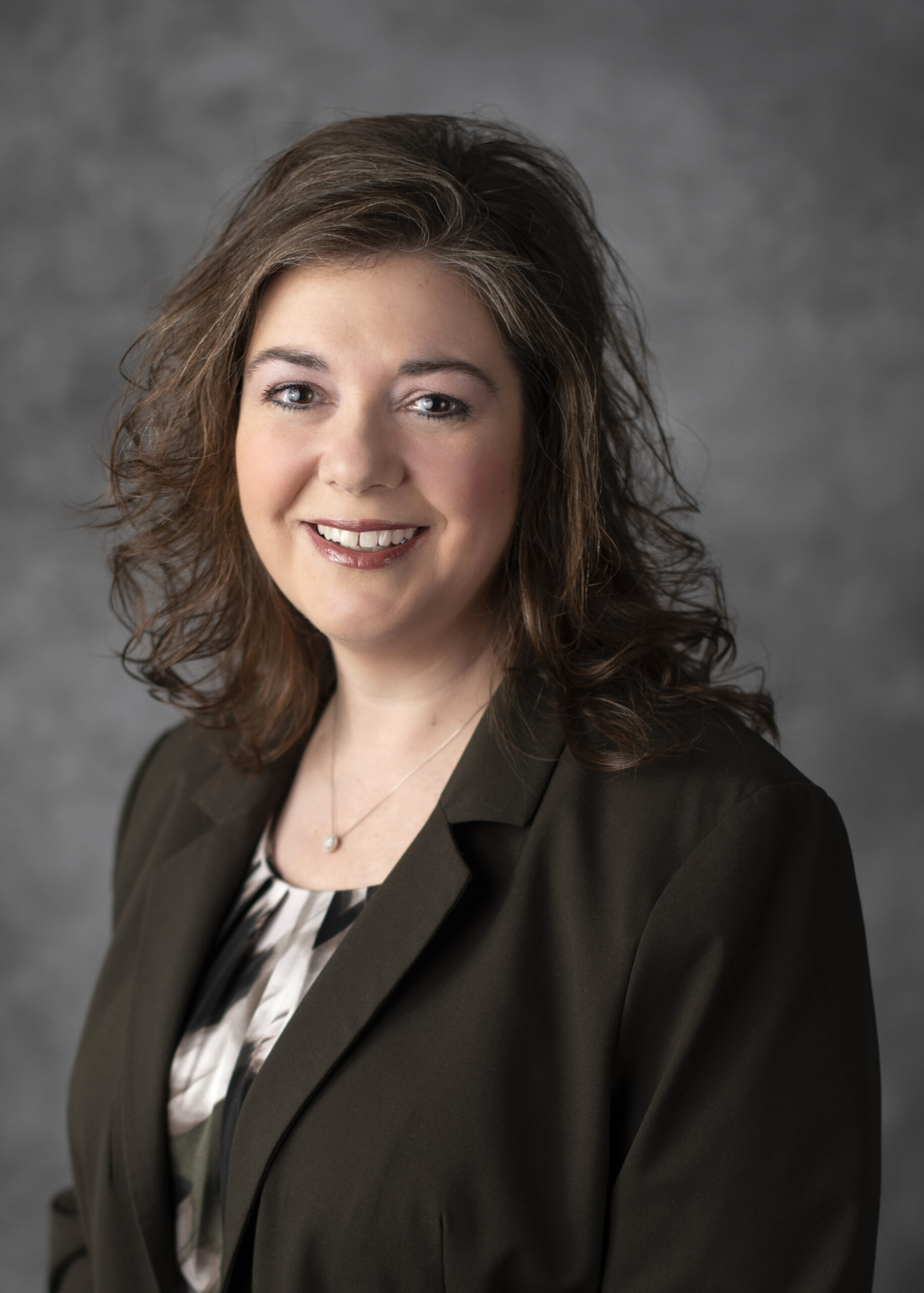 Welcome to September and National College Savings Month
Parades, parties, and barbeques are on the horizon as we approach Labor Day Weekend. As you kick off your shoes and enjoy the last days of summer fun with family and friends, remember that this landmark weekend not only marks the end of the season, but the start of National College Savings Month.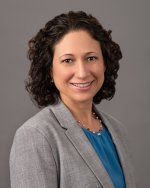 ABLE "the New Hampshire Way"
By: Treasurer Monica Mezzapelle, New Hampshire
As the summer ends and the school year begins all around the country, we continue to celebrate August's National ABLE to Save month here in New Hampshire.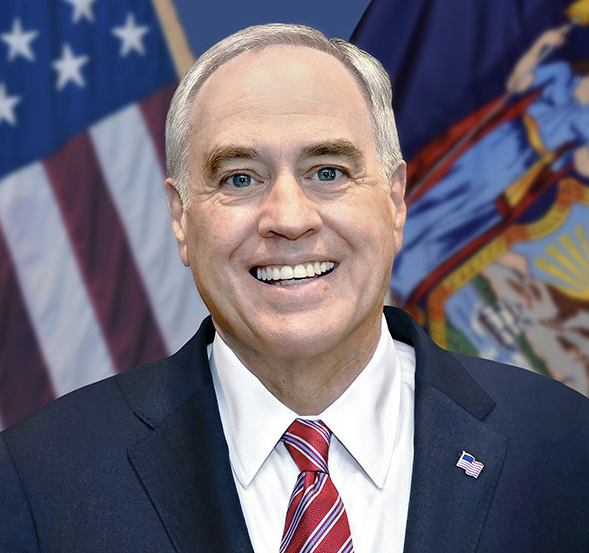 Since the program's inception, our goal has been to spread awareness about NY ABLE's benefits, broadly enhance access to the program, and provide a positive experience to the individuals and their families that participate.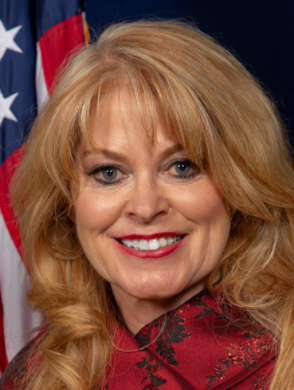 Welcome to the City of... Just About Everything
In just over a month, the 2022 NAST Annual Conference is coming to Philadelphia, and I can't wait to welcome my fellow treasurers and their staffs to the birthplace of American democracy.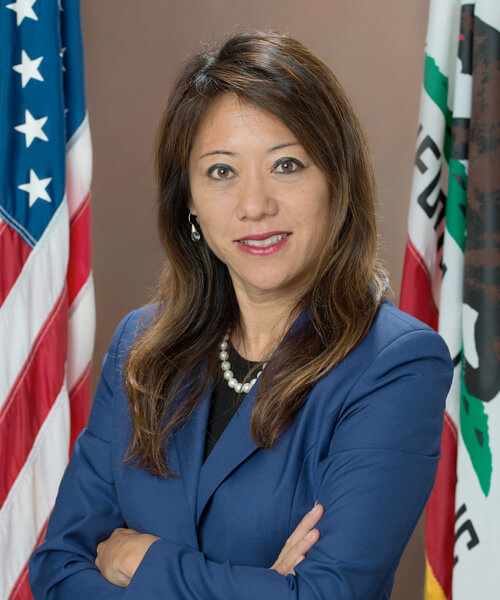 Celebrating the 32nd Anniversary of the Americans with Disabilities Act 
July 26 marks the 32nd anniversary of the Americans with Disabilities Act (ADA).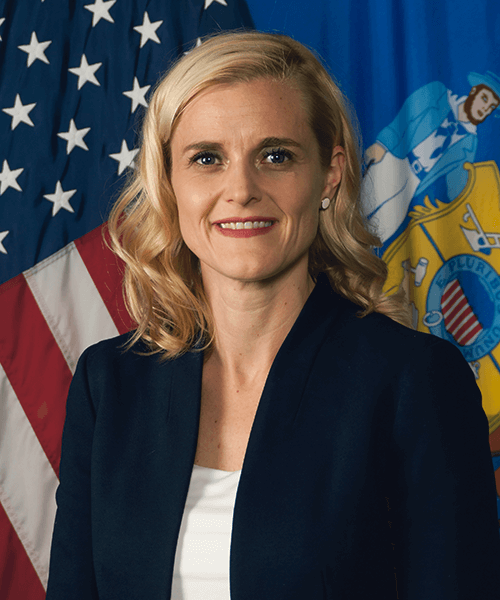 Future of Retirement in Wisconsin
During the summer, saving for retirement is not always top of mind, especially for younger generations. Unfortunately, the retirement security crisis doesn't take a summer break.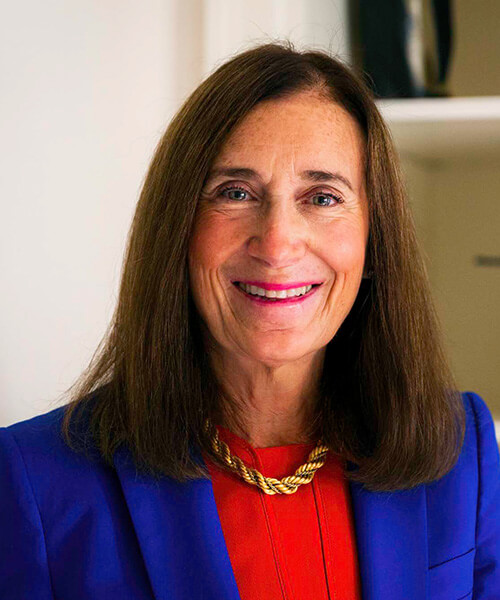 It was very clear that Treasurers all over the country had achieved much and that everyone was in agreement that these initiatives benefit all of our constituents and help to make our offices more responsive and successful within our states.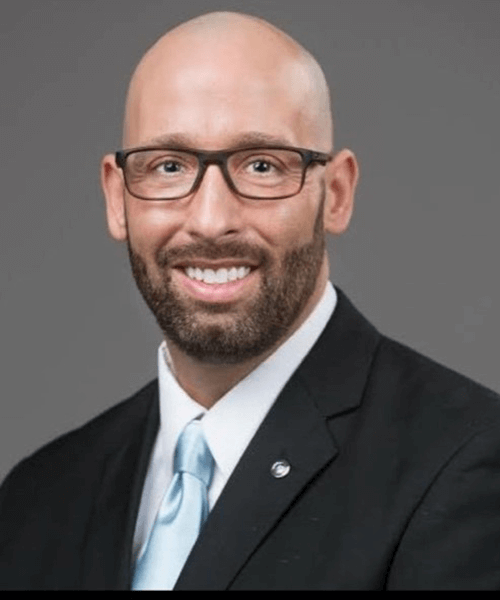 NAST Annual Conference Coming this Fall
You are invited to the City of Brotherly (& Sisterly) Love for our Annual Conference and business meeting this September 18th-21st in Philadelphia.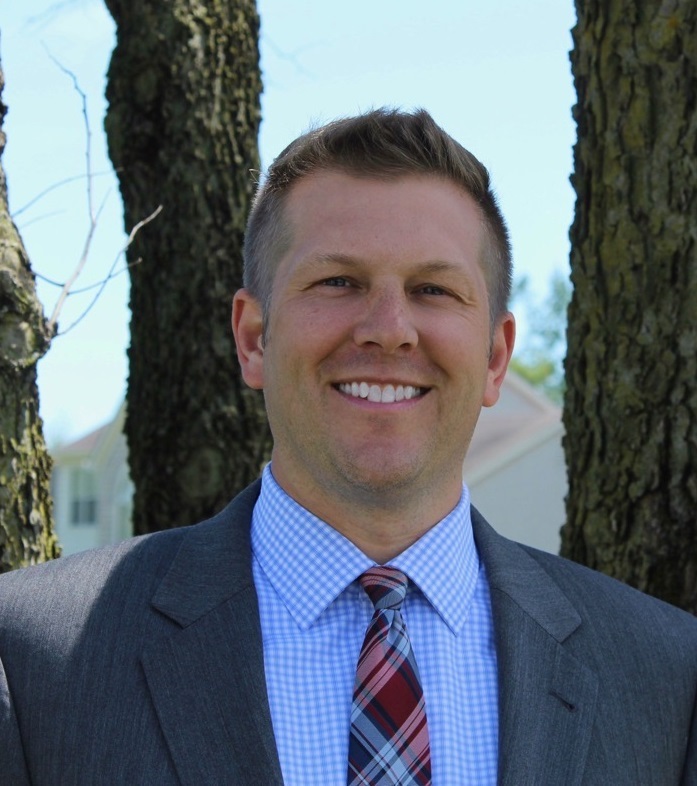 NAST Foundation launches ABLE today to empower people with disabilities through ABLE accounts
Earlier this month at the NAST Treasury Management Training Symposium the NAST Foundation launched its new national initiative, ABLE today, to support people with disabilities and ABLE Program members. ABLE today seeks financial empowerment and community inclusion for people with disabilities through increasing awareness and promoting the positive impacts of ABLE accounts.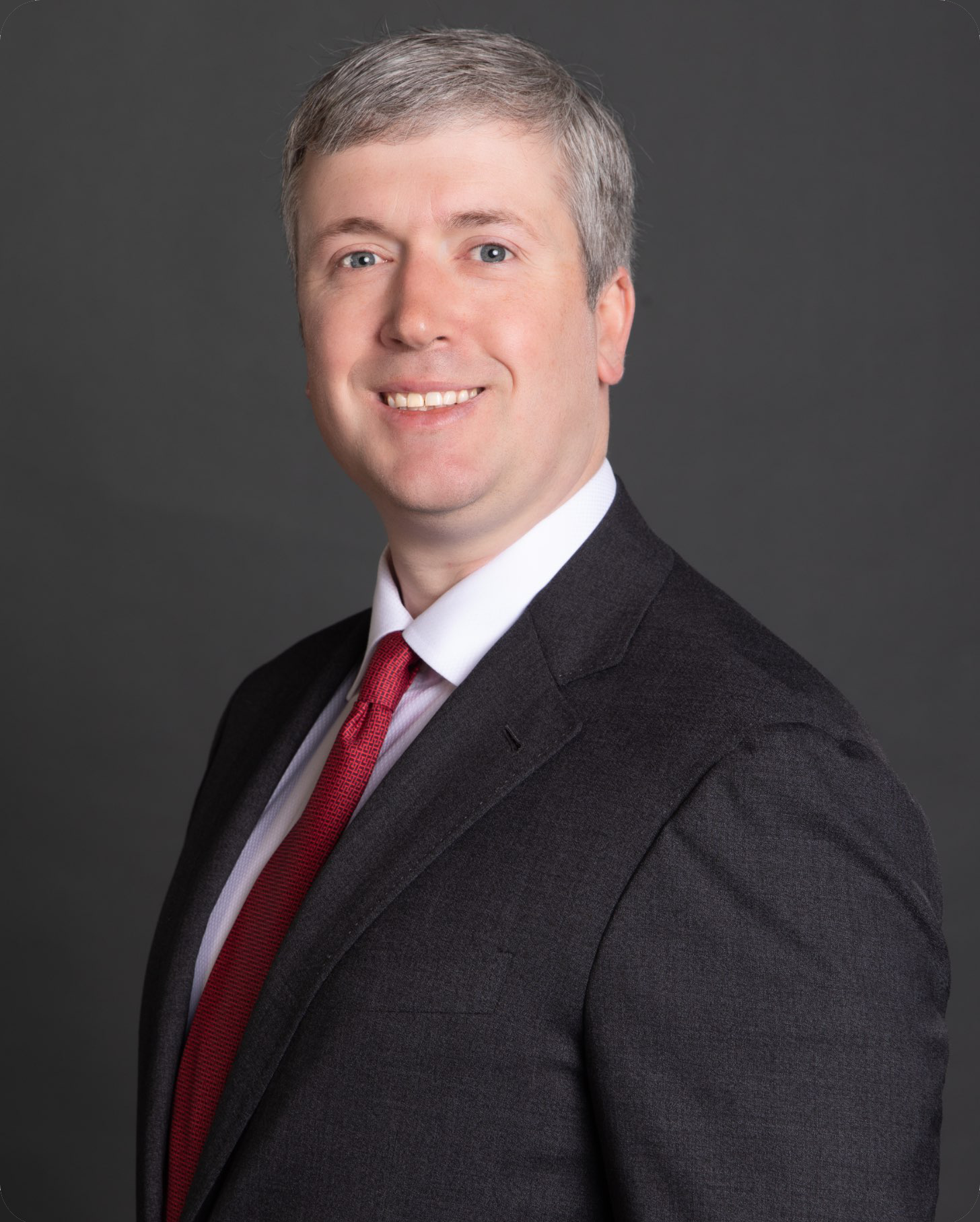 Financial Stability for Those with Disabilities
Americans without disabilities have been able to return to the workforce en masse, allowing the national unemployment rate to fall to 3.1 percent, according to the Bureau of Labor Statistics' April survey.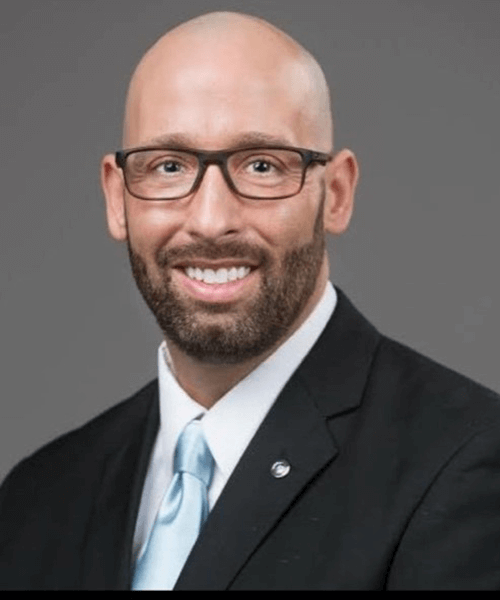 Don't Forget to Pack Your Boots!
With over 550 attendees, we know the NAST family wants to put on their boots, toss on a Stetson, and kick up a storm! We will have plenty of opportunities to meet new and old friends at the evening networking events and during the dozens of educational sessions.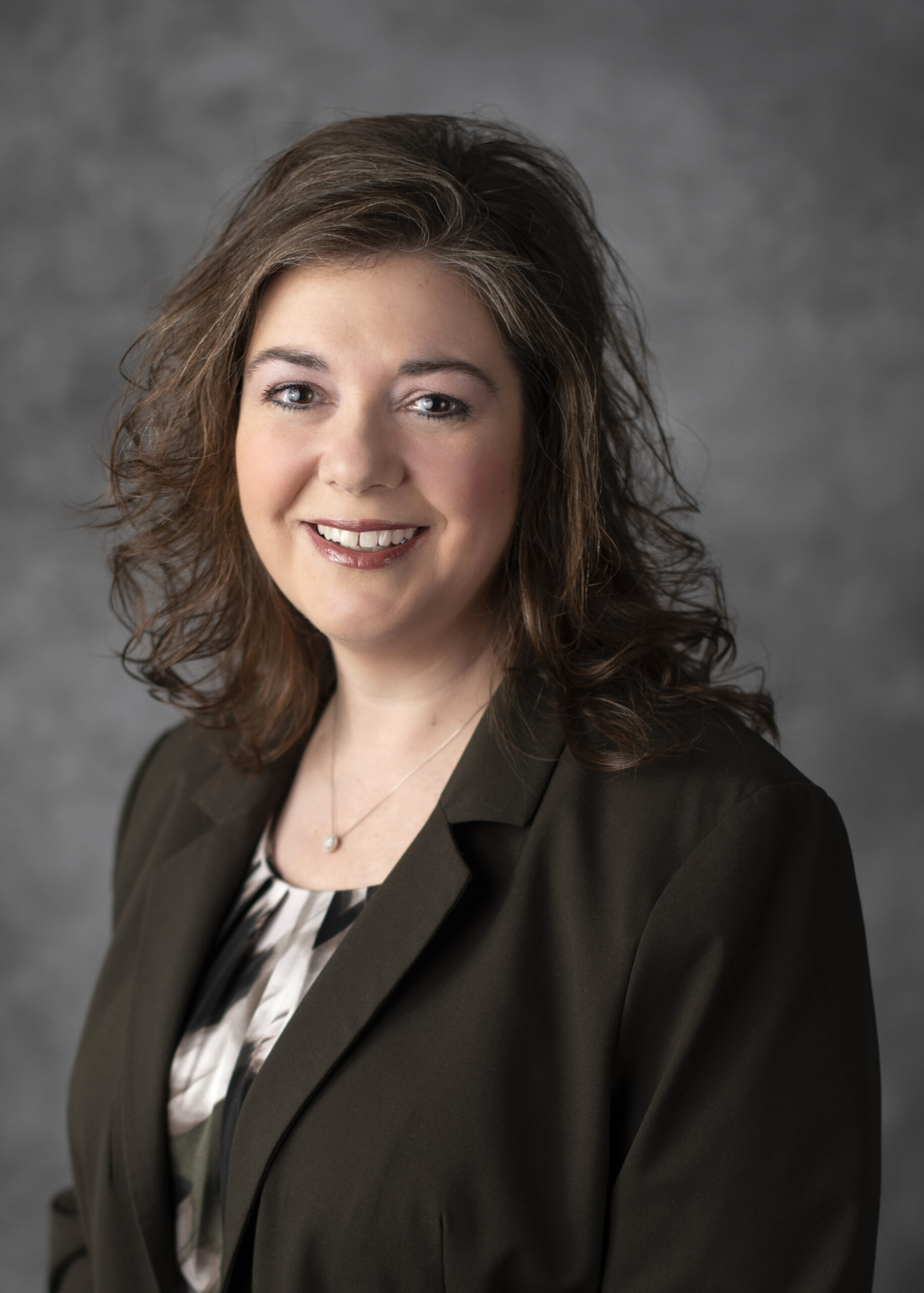 A Great Time to Promote a 529 Plan
May 29 is National 529 Day, a day set aside to promote the value of state-sponsored 529 college savings plans and the perfect time to promote the many benefits of a 529 plan. While 529 plans across the country will be celebrating National 529 Day this Sunday, I believe every day promoting a 529 plan merits celebration!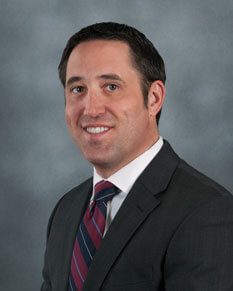 After the Pandemic: Celebrating Economic Unity, Community
Events over the last two years have shown me just what my NAST colleagues are made of. From labor shortages to supply chain woes, state treasurers and staff have piloted wildly unpredictable and unprecedented terrain.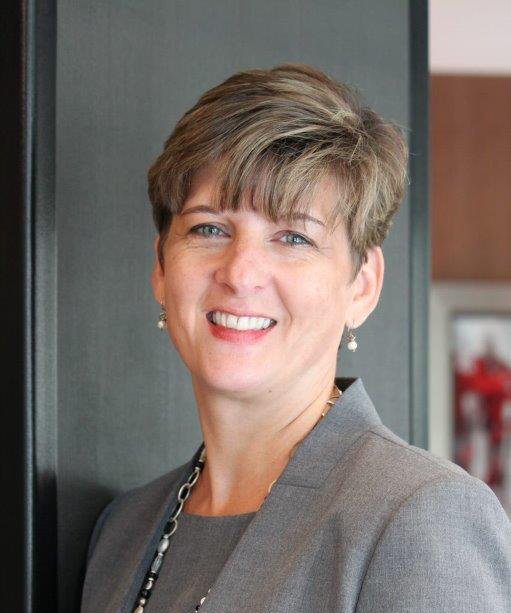 Putting Financial Enrichment Tools In Your Hands
Not only do we want you to talk the talk when it comes to financial wellness, we want you to have the opportunity to walk the walk with your employees, their families, and other constituent groups. To assist you, we have a free digital platform for NAST members and supporters to use in supporting your financial education efforts....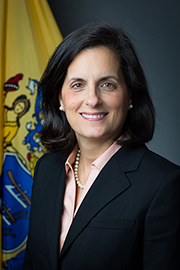 NJ FinLit: An Opportunity to Improve New Jerseyans' Wellbeing
By: Elizabeth Maher Muoio
Our experiences and lessons learned during the pandemic helped build support for both stronger surpluses and the reduction of debt in subsequent budgets.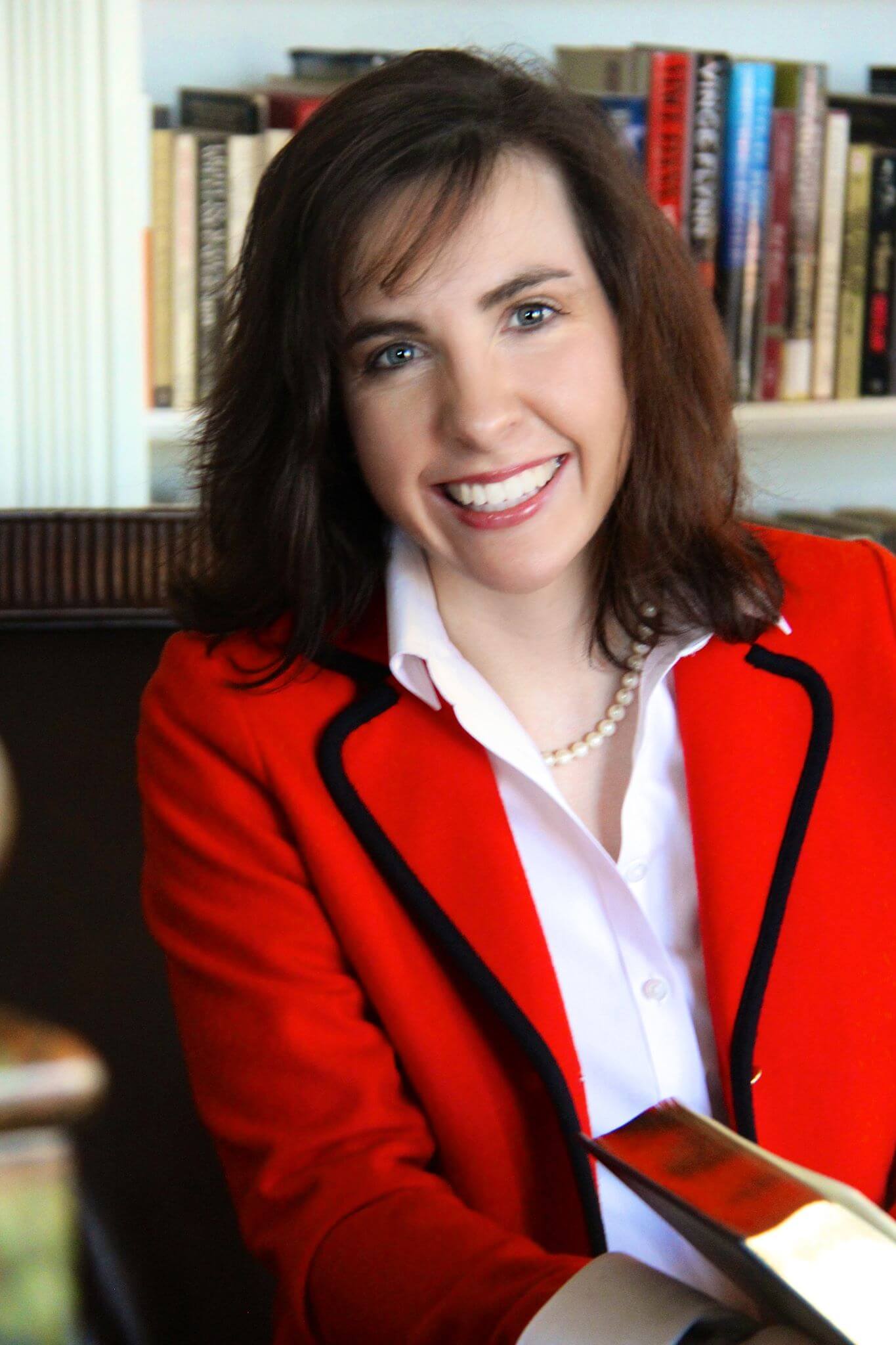 Financial Literacy is Different for Everyone
By: Hon. Allison Ball & Matt Frey
A 2018 FINRA study found that 70% of Kentuckians could answer only three or fewer out of five financial literacy questions correctly. At the Kentucky State Treasury, we have worked tirelessly to improve this statistic.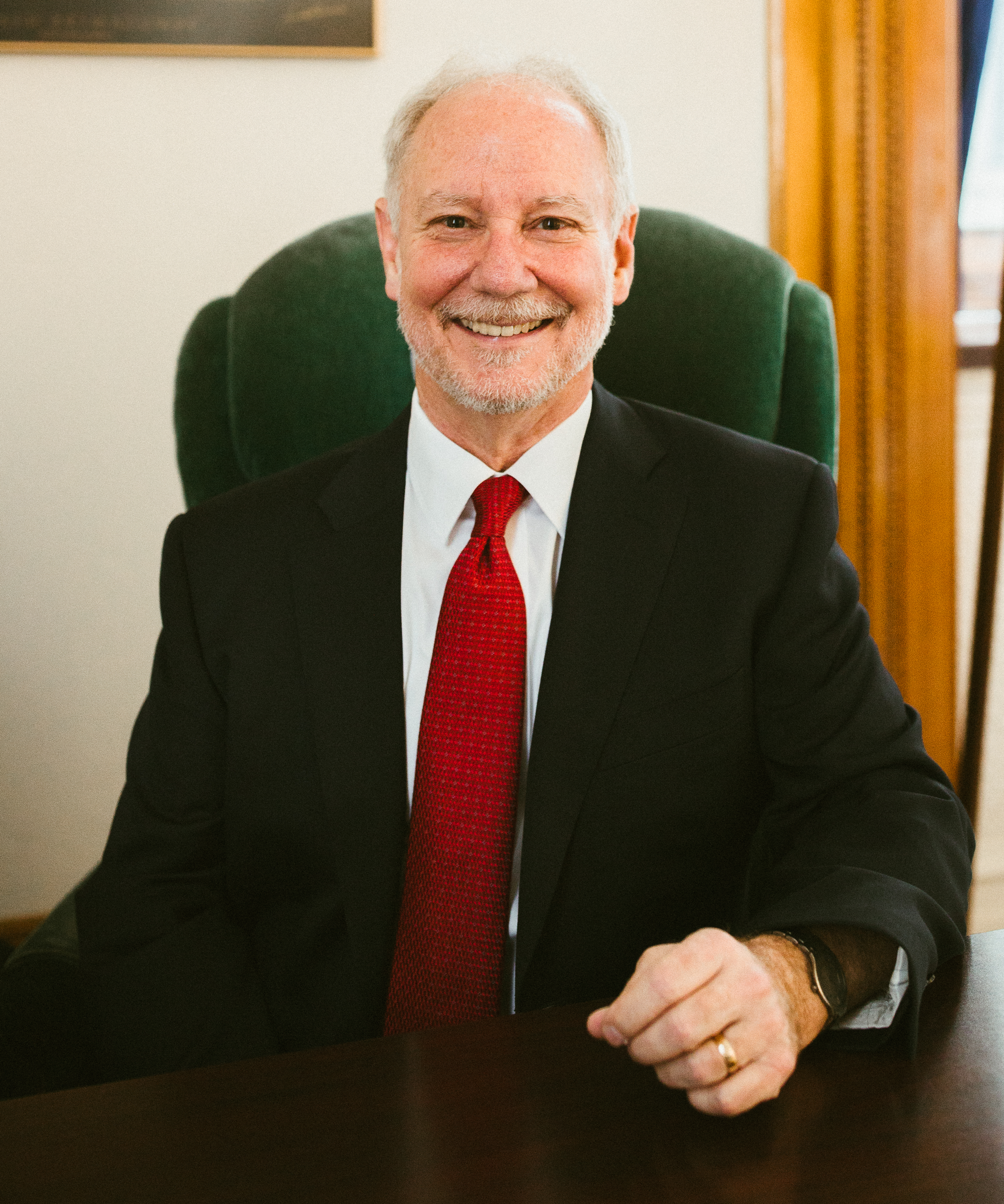 How we measure financial literacy is just as important as teaching it
I challenge us during April, which is Financial Literacy Month, to think of creative ways we can implement financial literacy in the curriculum, while being able to accurately observe changes in financial behaviors over the course of a student's lifetime that lead to financial empowerment.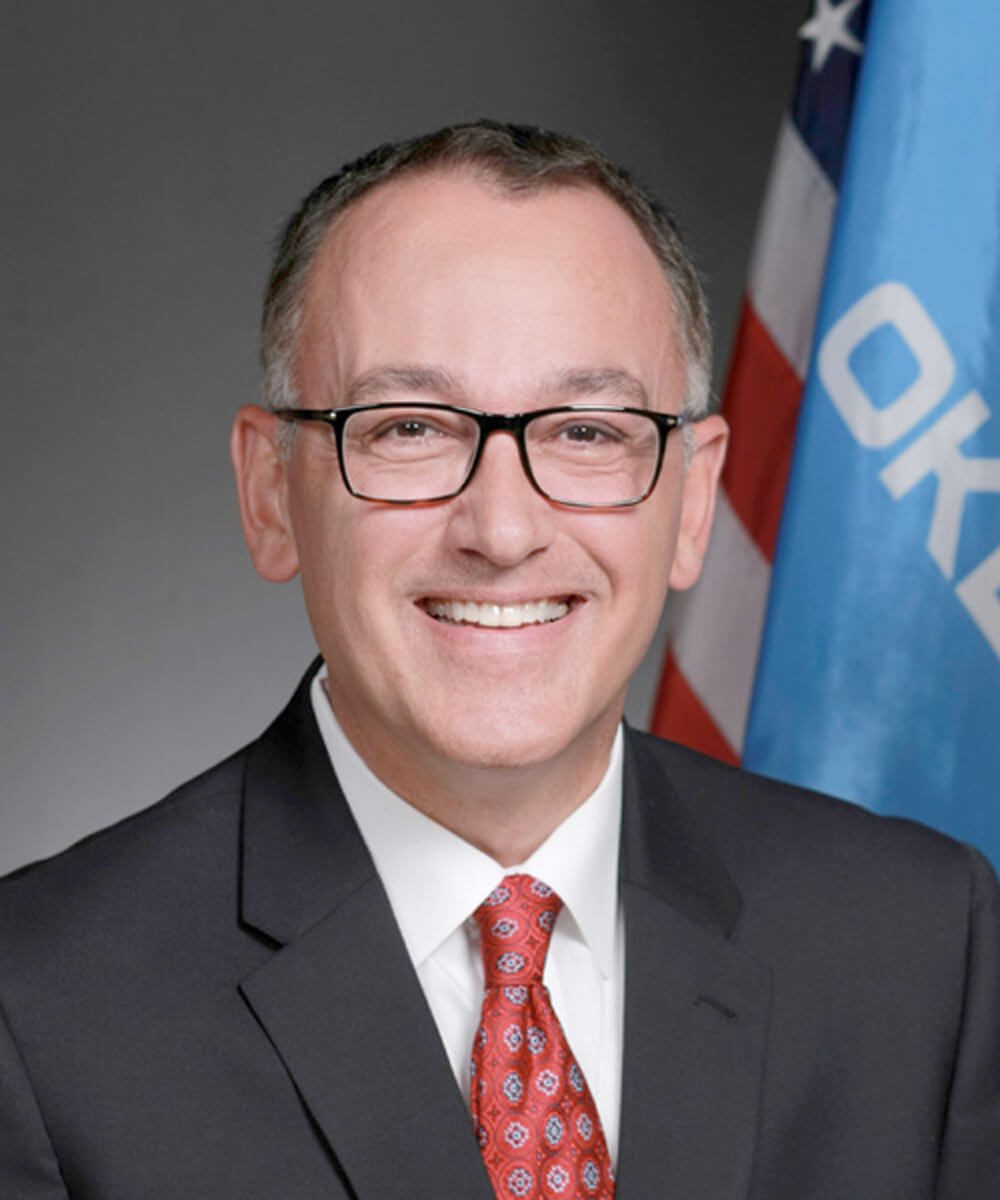 Financial Literacy Awareness Month
It is a time to encourage those we serve to practice sound money management including assessing their financial wellbeing and planning for the future.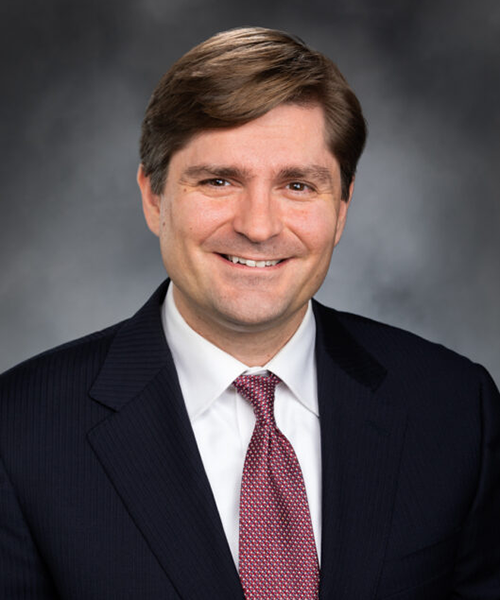 The SAFE Banking Act is critical
What I heard from you at our meeting in D.C. is that every state is in a different stage of this process. We as treasurers seem to agree that the SAFE Banking Act is the solution. With a clear solution, the only thing left to discuss is the path forward....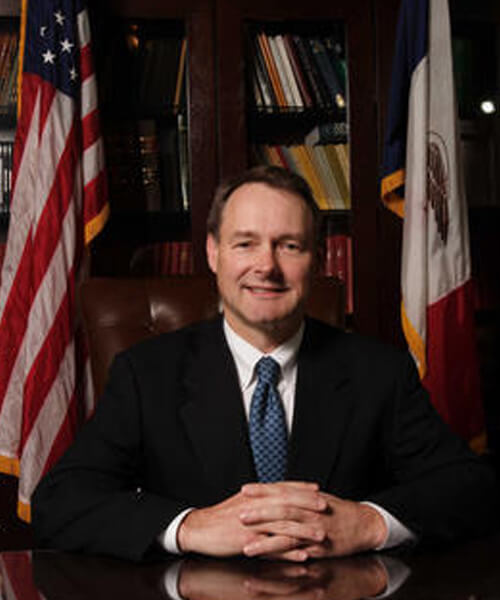 March Madness Lessons Learned
By: Michael L. Fitzgerald
As I enjoyed networking with my colleagues at the NAST Legislative Conference last week, it was good to also share in the excitement of March Madness.
NAST 2022 Legislative Conference Recap
To say I enjoyed and got a lot out of this conference is an understatement. One of the aspects of the conference I enjoyed most was the fact that it was in-person. Like many of you, I feel like it's been too long since I've been around other colleagues, and it was nice to talk and meet with the people that I've only seen on Zoom calls....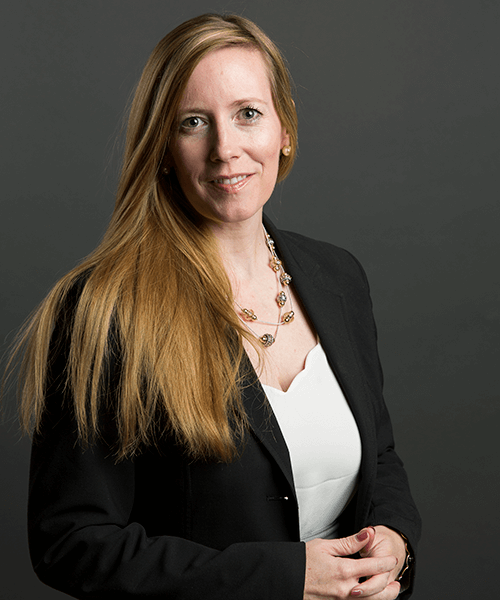 A Debt of Gratitude for Those Facing Debt
Simply put, public service is for people who want to make a difference.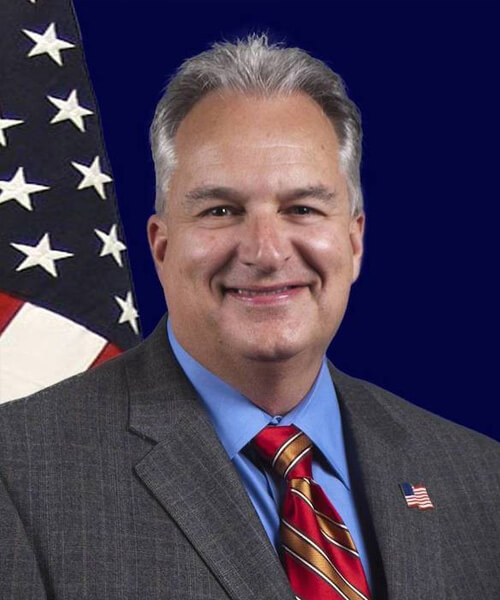 Opportunities for Technology Innovation
Failing has never been an option for me in life, as I am sure is the same for many of you. That motto has been tested throughout my entire career, but never more so than the past two years. Leading a statewide office – one responsible for making sure the state's bills are paid – through a global pandemic was a curveball that nobody could have predicted...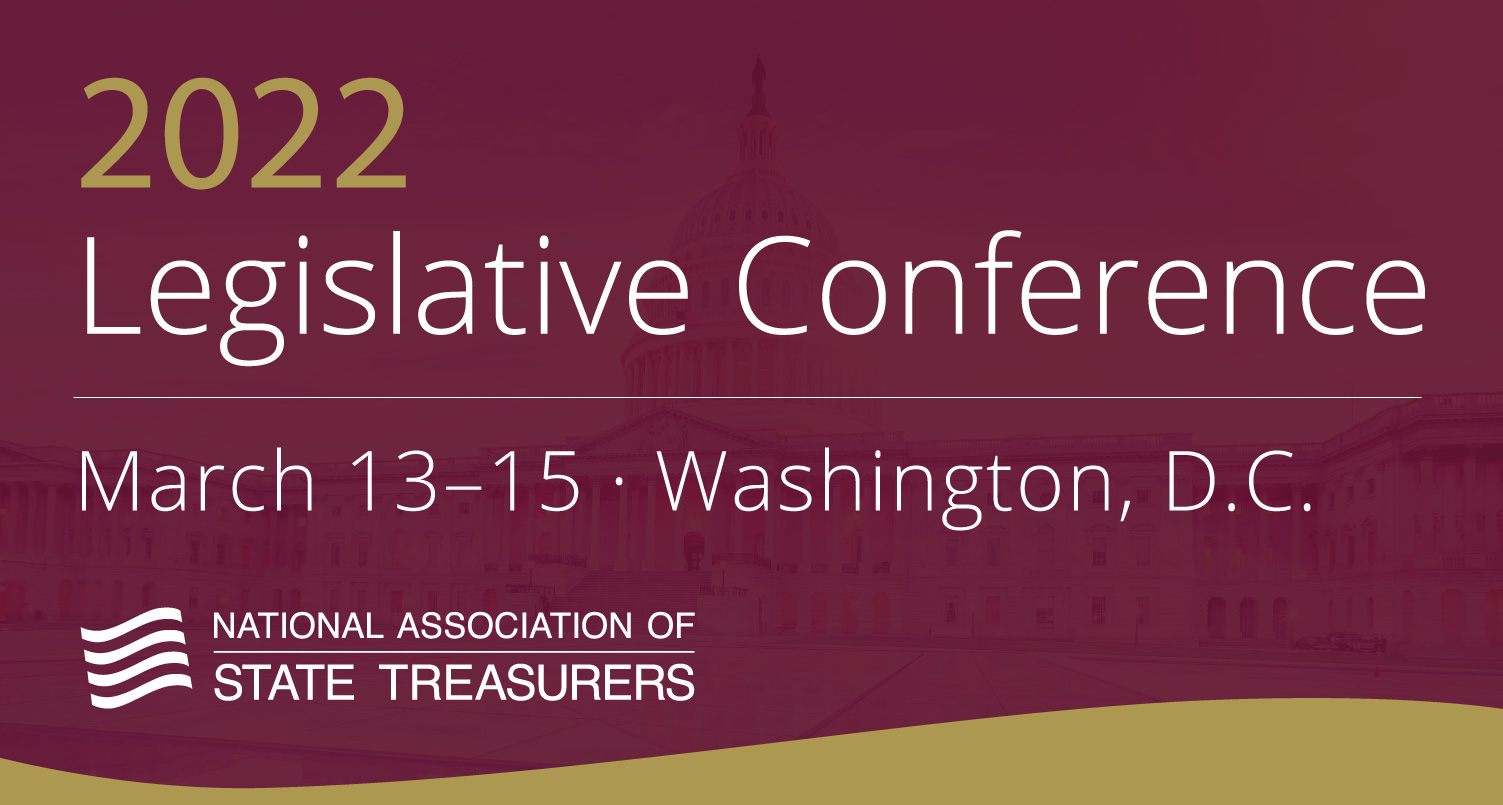 Legislative Conference Preview
There is still time to register and book your hotel room for our in-person legislative conference March 13-15. The hotel room block has been extended through Monday, but with the cherry blossoms starting to bud around the time of this event, room rates will increase so don't delay. ..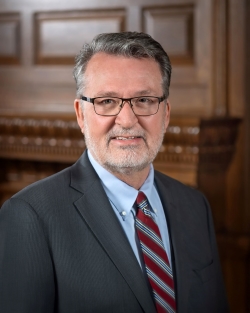 Preparing Students for Tomorrow
Post-secondary education can often feel like a luxury to many families, and a faraway dream for students early in their K-12 path. But I believe we have the ability, and the experience, to lead our constituents on how our K -12 students are able to take the next steps needed to plan for affordable post-secondary education or training. Today, I would like to encourage you to consider how this leadership could look in your own state by sharing the steps we have taken in Kansas...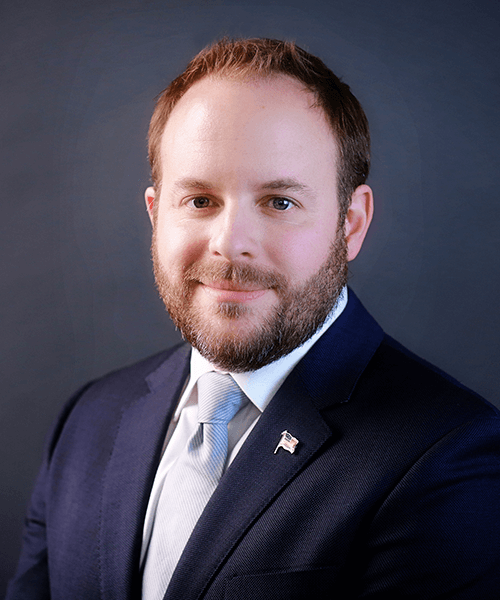 We are the nationwide leaders on public finance
We must seize this opportunity to advocate for our shared priorities and the enrichment of the lives of our constituents.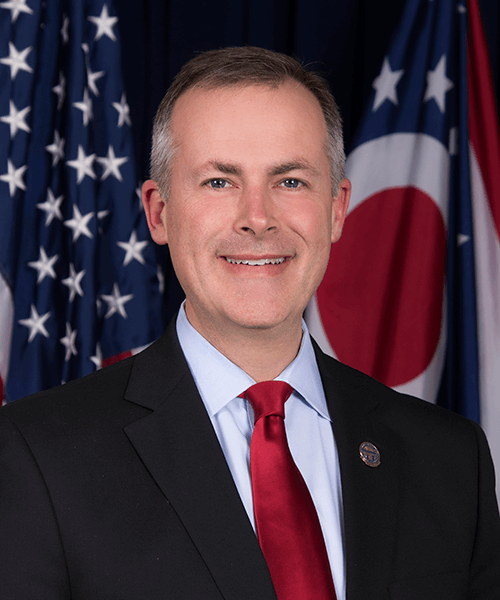 Supporting Ohio's Agriculture Community During Challenging Economic Times
Agriculture is the backbone of Ohio's economy. But recently, farmers across the country have faced skyrocketing inflation and massive supply chain issues. From rising energy costs to the soaring price of fertilizer and seed, the agriculture sector faces no shortage of dilemmas heading into this year's growing season. For more than 30 years, Ohio's Ag-LINK linked deposit program has helped farmers and agribusinesses drive down the cost of doing business by providing interest rate reductions on new or existing loans...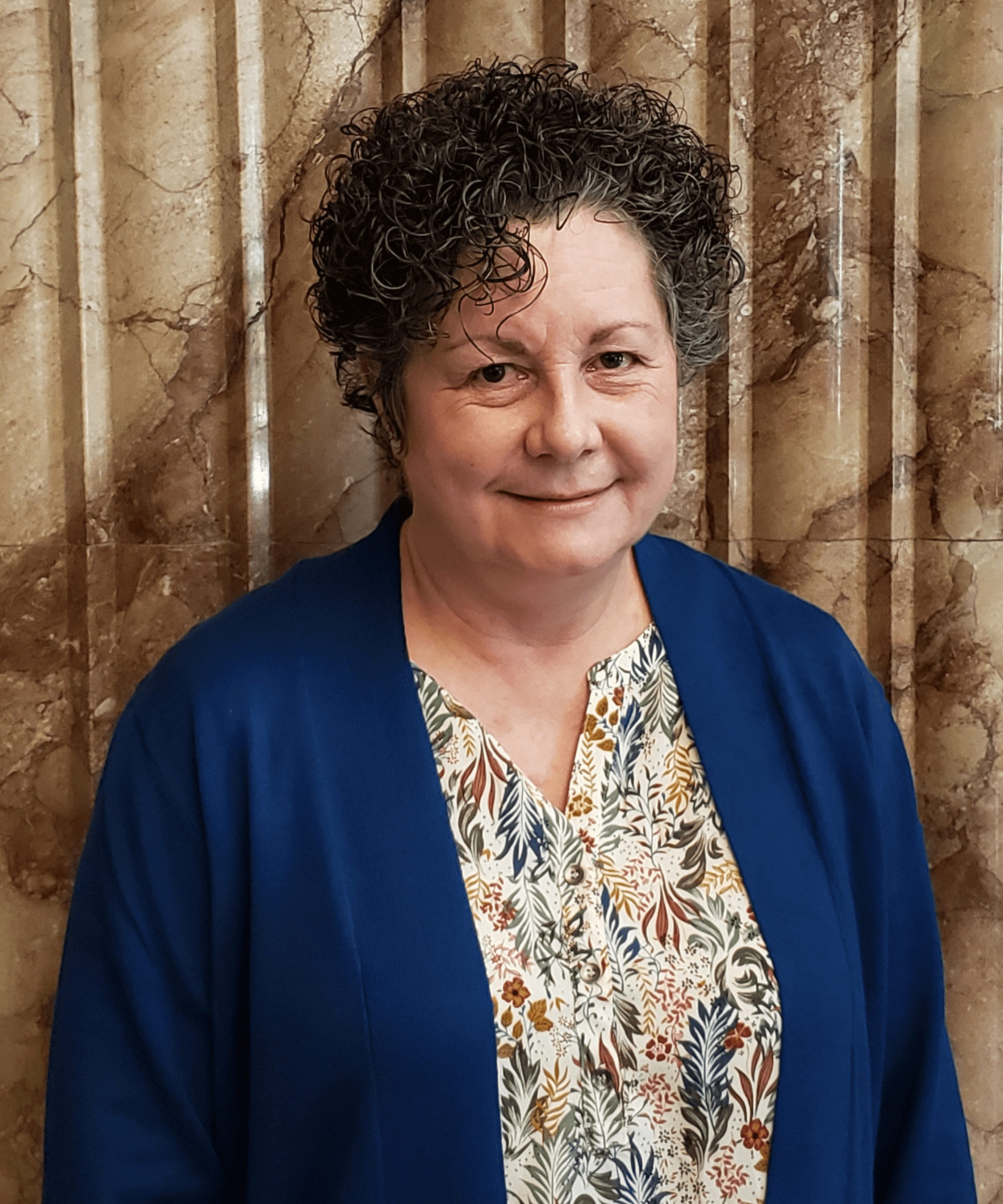 Unclaimed Property Day is February 1st
We are looking to build off the success of our second annual Unclaimed Property Day this upcoming Tuesday, February 1st by educating the public and our local leaders about the unclaimed property programs our state governments provide. There are a number of ways your office can get involved to help spread the word: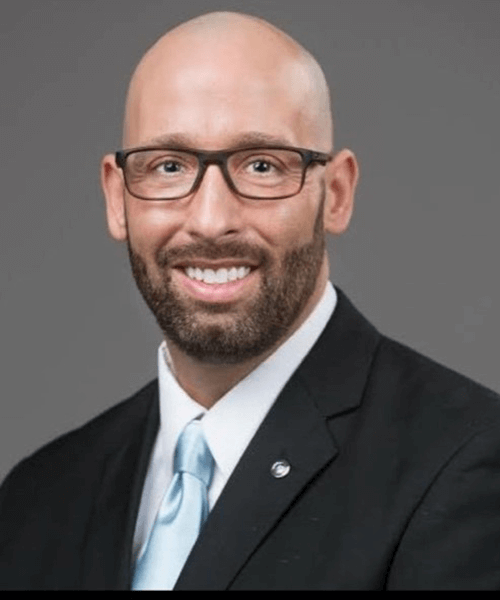 We can't wait to see you in person!
As Treasurer Wooden said last week in this missive, I, too, am humbled and honored to serve as your Senior Vice President this year. In this elected role I am also the chair of the Program & Learning Committee. This committee oversees all the professional learning that occurs throughout the year. Not only for the various conferences, but also our webinars, reports, research and other collateral that advances our craft as Treasurers...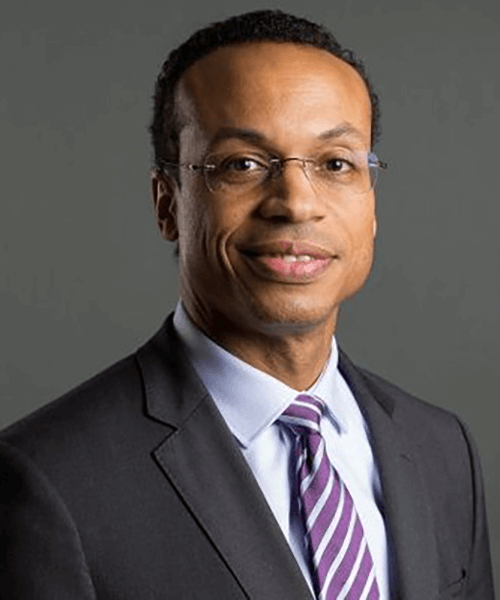 2022: Collaboration, Talent Pipeline and DEI
At a time when our nation and respective states are enduring unprecedented challenges, we have the unique opportunity to reimagine what's possible. At a time when our nation seems more divided than ever, we are fortunate to have a bipartisan community of problem solvers...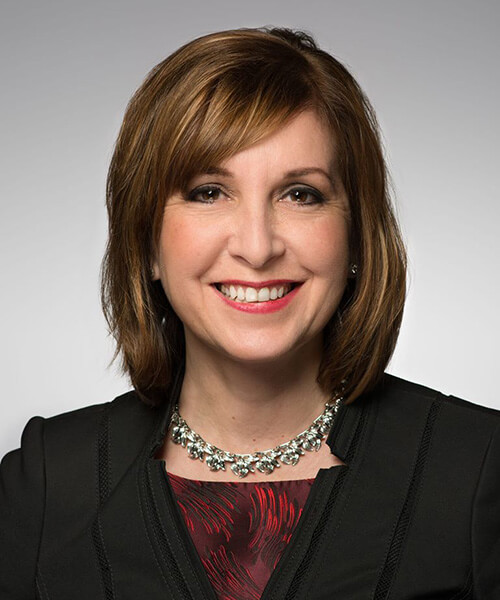 The End of Another Great Year for NAST
Already, 2021 has almost come to a close, and with it, my time as president of NAST. At the conclusion of December, my term will expire and my good friend, Shawn Wooden, will take on the responsibilities of President. Before that occurs, I thought it would benefit us to look in both directions - behind us and ahead - to fully appreciate NAST's mission and vision....
"When State Treasurers Speak, Federal Decisionmakers Listen"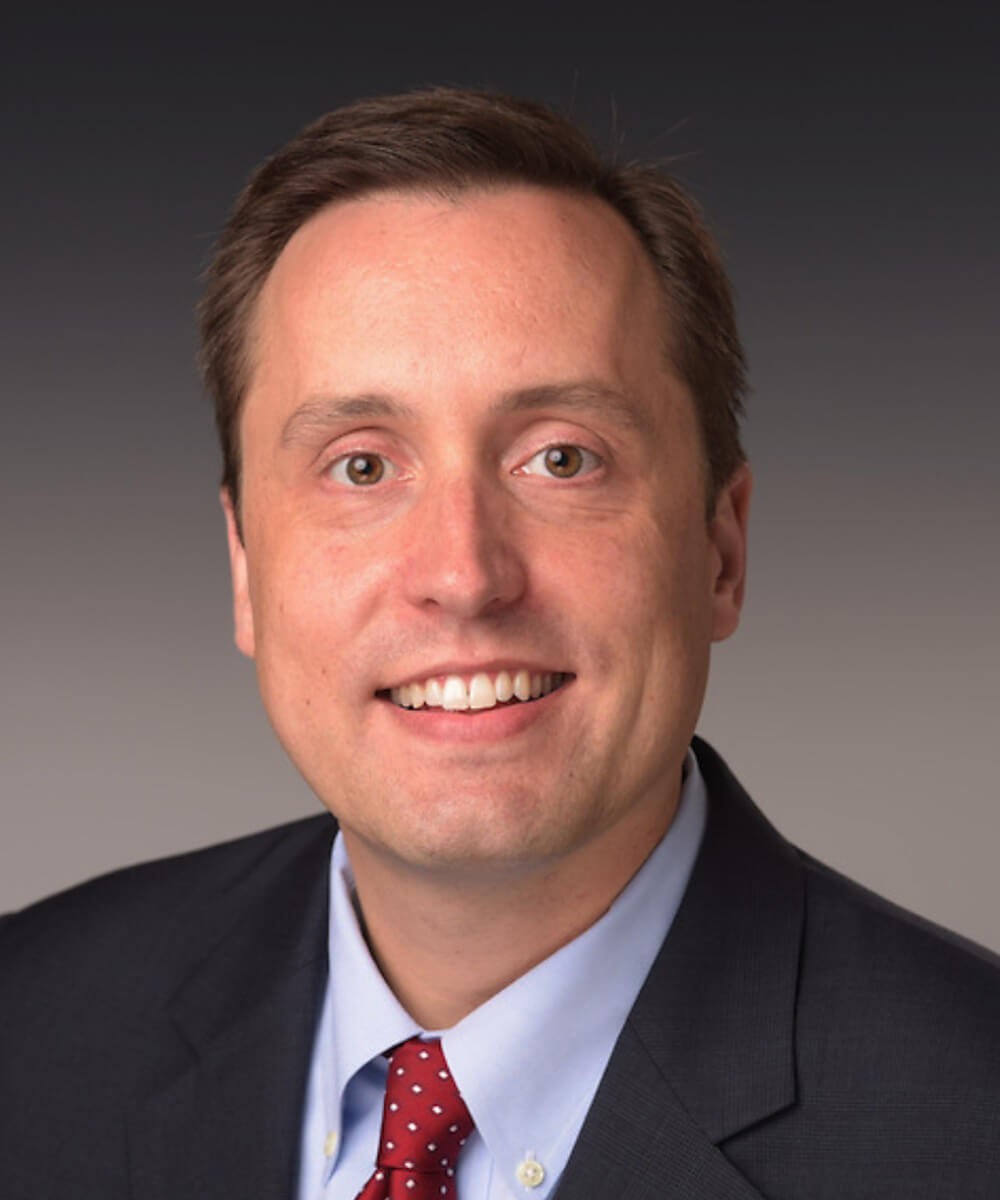 Financial Education & Empowerment Breakthroughs
As we near the end of 2021, I would like to highlight our work on financial education and empowerment. Financial wellness (FinWell) has long been a priority of our association and our members. Just prior to the start of the pandemic, the NAST Foundation....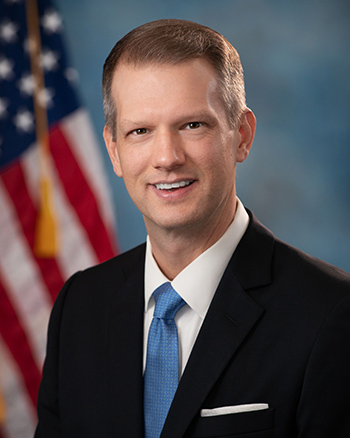 Providing the Needed Tools for Success
While tuition for technical education and community college programs can be covered by the state, entering a skilled trade still brings additional costs.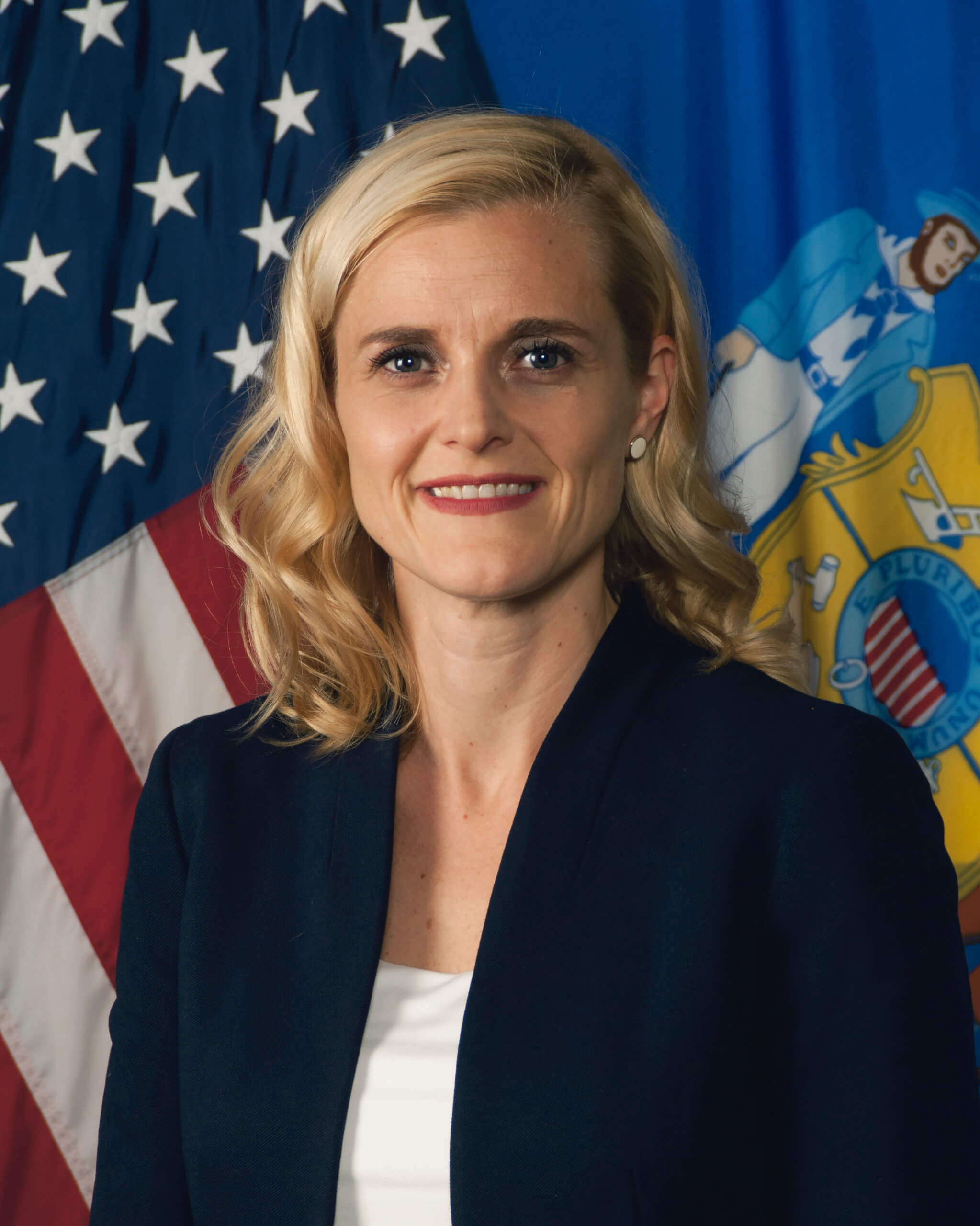 Wisconsin Saves: Preparing for Emergencies to Strengthen Financial Security
Today is Veteran's Day, a day we remember and honor the service and sacrifice made by the men and women of our armed forces. Every year on November 11th, I'm reminded of my grandmother, who left her small hometown of Hudson, WI to serve in the Navy during World War II. She's someone who inspires me every day in my service as Wisconsin's State Treasurer, and I hope we can all take a page from her book today to do all we can in service of others....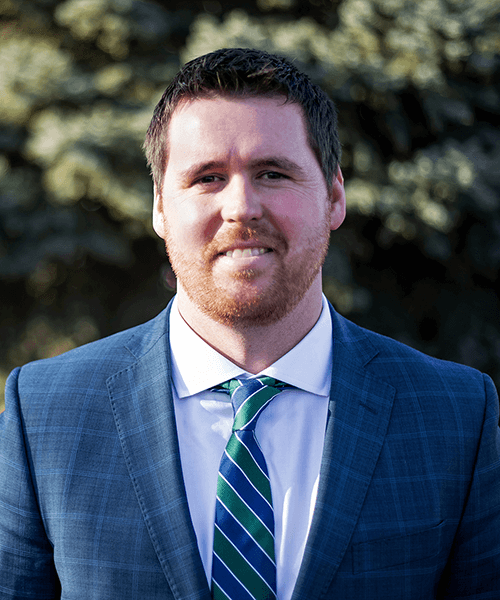 UCP Partnerships are Good Government at its best
When I became Treasurer, I wanted to make government work more efficiently for the citizens of my state. One way I've done this is by partnering with other state agencies to improve information sharing to help return Unclaimed Property to rightful owners...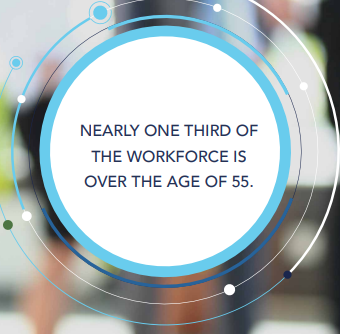 The "Public Finance Workforce Study" and the Future of Public Finance
By: Kelly Mitchell & Shawn Wooden
We are entering a potentially tumultuous era of employment and staffing in the public finance sector. With unpredicted rates of retirement coupled with fewer applicants, we asked our professional association to conduct a national study to challenge our assumptions about the workforce of the future, the "Public Finance Workforce Study"...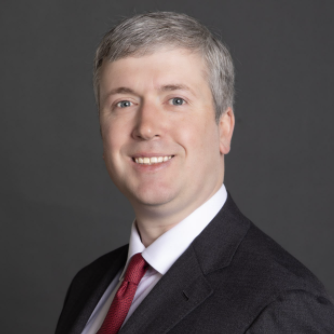 The Promise of the ABLE Age Adjustment Act
October is Disability Employment Awareness Month, and along with discussing the virtues of employment, my team is fighting to help those with disabilities save more of what they earn...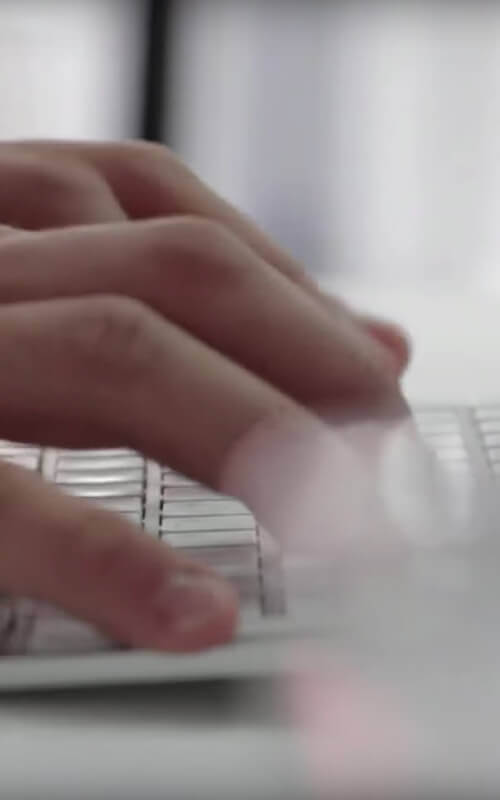 October is Cybersecurity Month
By: Joseph Daniels & PN Narayanan
Unless you are using state of the art biometrics, it's extremely risky to use the same password across multiple sites. Even with biometrics, using multi factor authentication remains one of the best practices to prevent fraudulent account activity...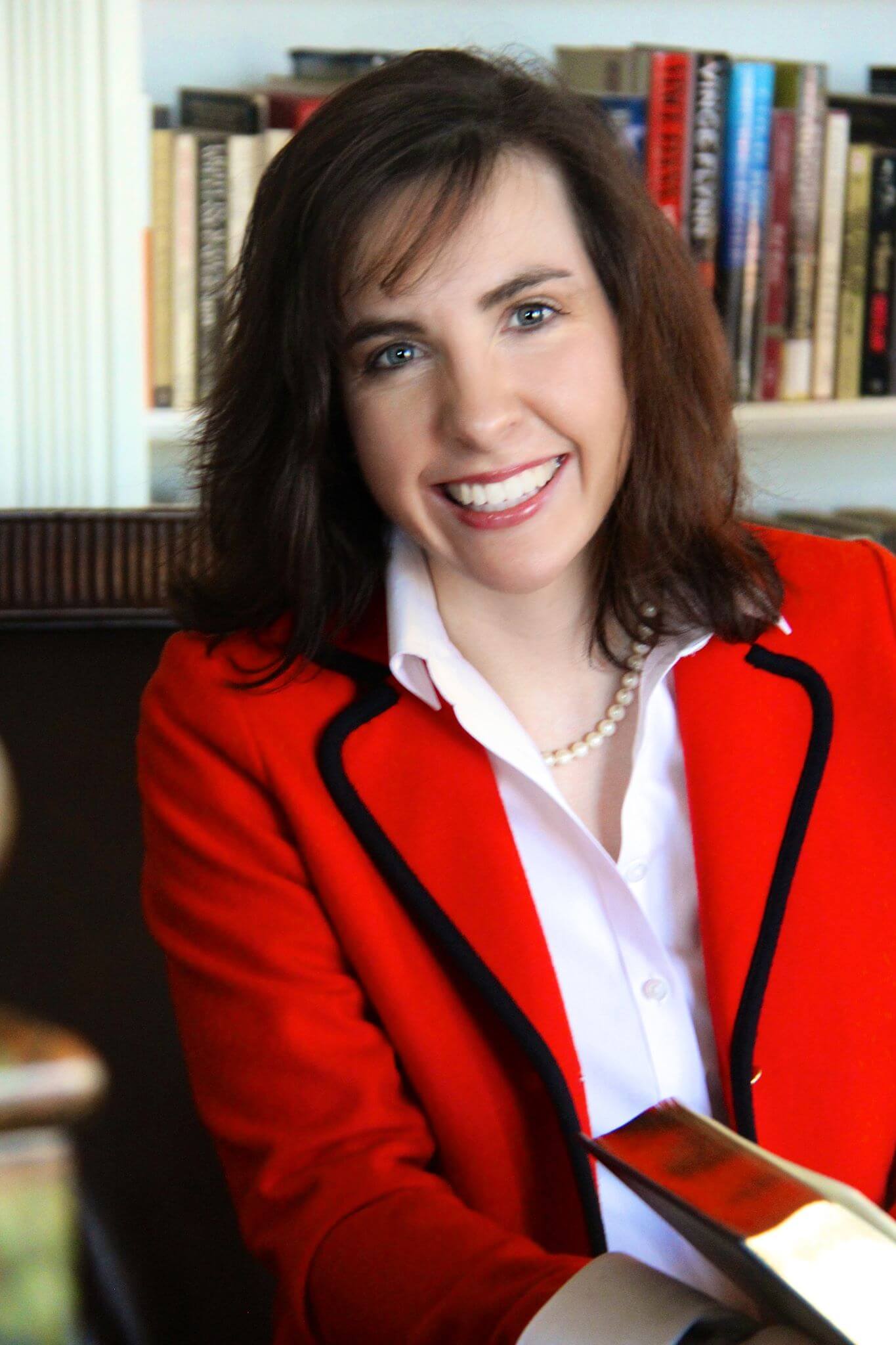 Preparing for the Cost of Education
College prices are steadily rising, and with that, so is student debt.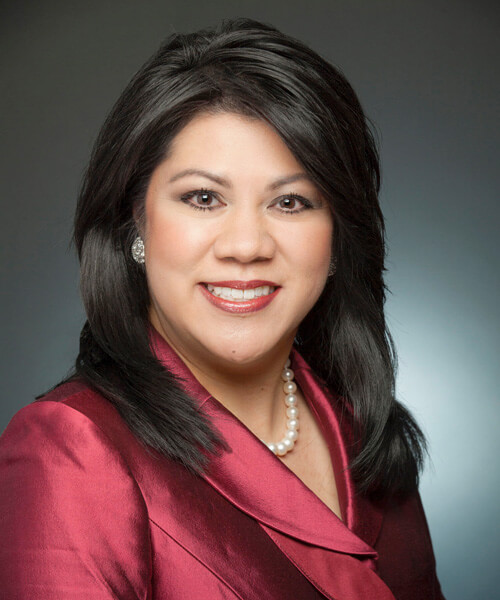 One Year Anniversary of Overseeing Arizona's 529 Plan
While the majority of State Treasurers around the country have been administering their state's 529 College Savings Plan for years, Arizona's 529 Plan had been tucked away for more than 20 years in an unassuming governmental commission office unknown to most Arizona families.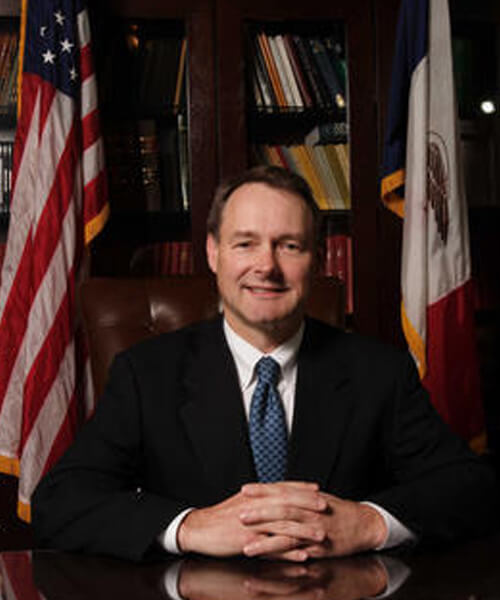 A Grandparent's Role in Saving
By: Hon. Michael Fitzgerald
We often hear the phrase, "All of the joy without the responsibility," tied to being a grandparent. While this is true at times, it's not always an easy transition to this new stage in life.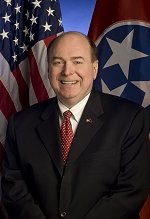 Reaching Nontraditional Savers
By: Hon. David H. Lillard, Jr.
As we celebrate College Savings month, we should consider ways to reach nontraditional savers.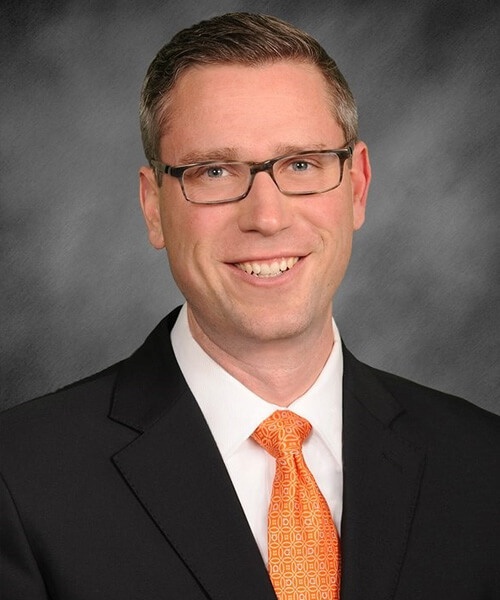 By: Hon. Michael Frerichs
For generations, access to good, affordable higher education and post-secondary training has helped millions of Americans improve their lives. I should know; I was the first in my rural Illinois family to graduate from college, and I've seen first-hand the impact a college degree can have on a life.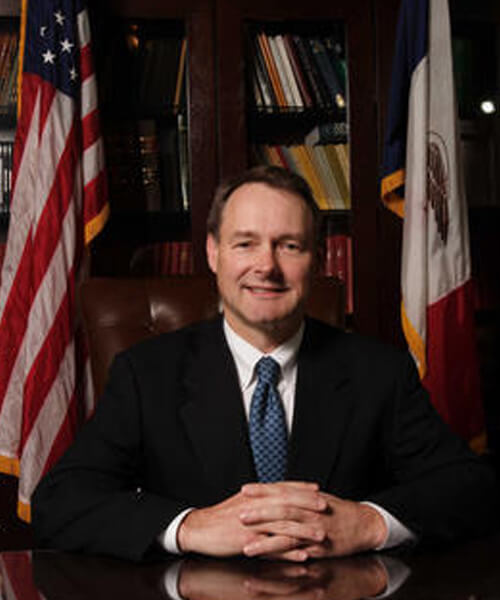 Consider College Savings Iowa for your Advanced Child Tax Credit Payments
By: Michael L. Fitzgerald
Recently I wrote this op-ed here in Iowa and wanted to share it with you. Feel free to repurpose it in your state! Do you have a plan for your advanced child tax credit payment? Starting July 15, these advanced payments offer some families up to $300 per child, per month...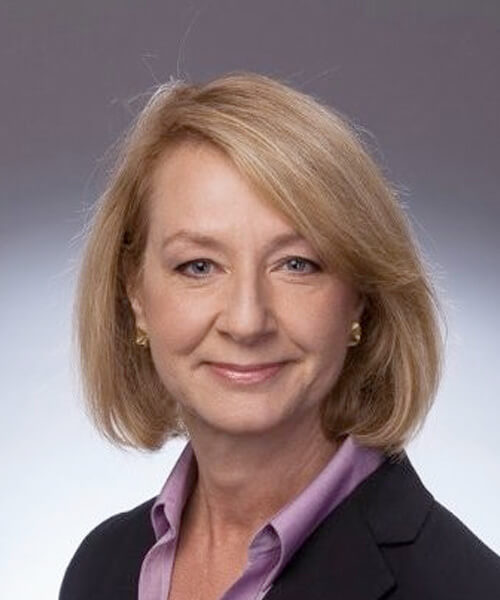 The Value of NAST Corporate Membership
The value of NAST membership has never been more evident...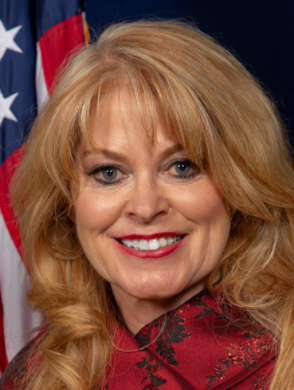 Communication is Key to Financial Wellness Strategies
The life of a state treasurer is dedicated to fiscal issues. Some are massive in scale – like state budgets, bond obligations and pension systems – while others are more important on an individual level – such as 529 accounts, ABLE accounts and unclaimed property. One of the individual-level priorities we need to focus on is the financial wellness of our employees and other public servants....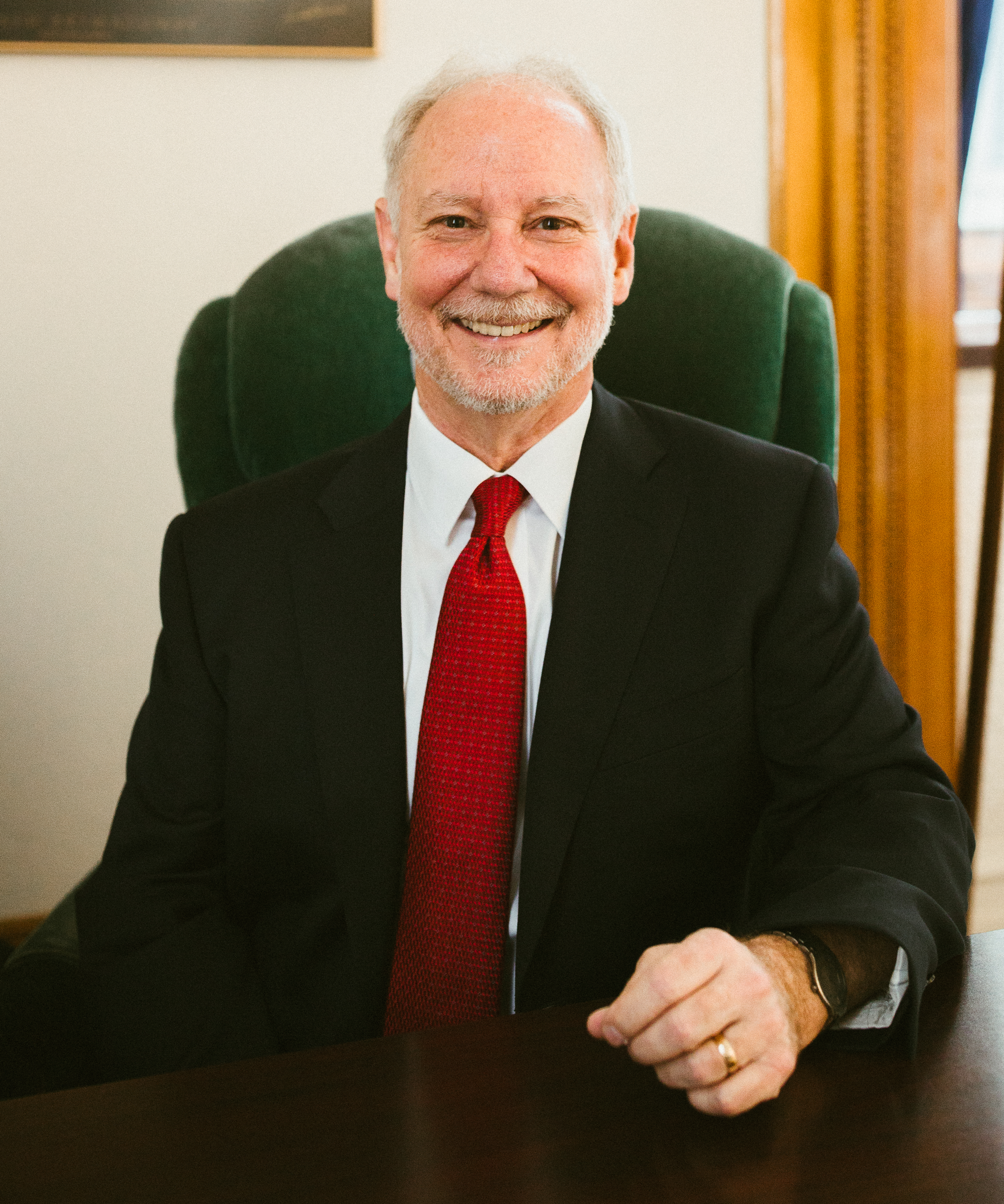 Annual NAUPA Update: Collectively Returned $2.87 Billion
I'm proud to announce our successful strides in that mission with the release of our Fiscal Year 2020 NAUPA Annual Report...
Going Virtual: An Online Financial Literacy Wellness Series for Public Employees
As Treasurer, one of my focuses has been on expanding access to financial literacy. I'm proud to have been able to work with state senators this past legislative session to pass legislation establishing fiscal literacy courses in Nebraska schools,..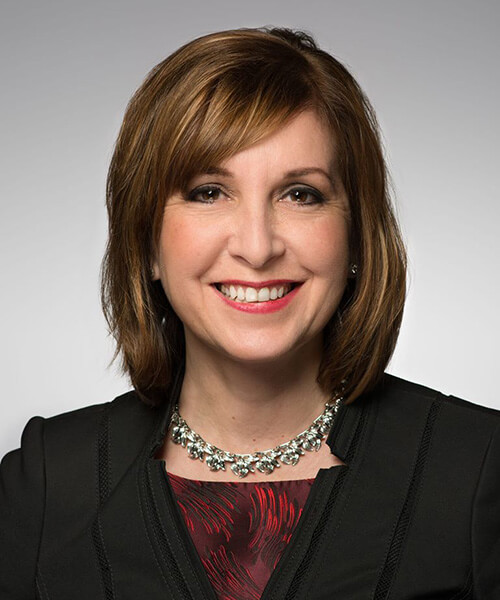 Serving our State with Excellence
Leading in a time of such upheaval taught me that the human element in our work matters the most - that leading means more than finding efficient solutions and delivering good government...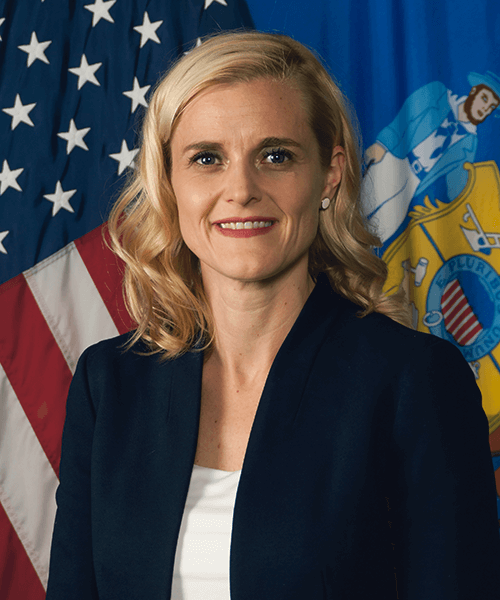 Homeownership: The key to financial well-being and economic security for our state
For the average homeowner, a primary home accounts for a significant portion of the total wealth of a family in the United States, and is often the largest asset on a household balance sheet. Yet, many are unable to achieve homeownership...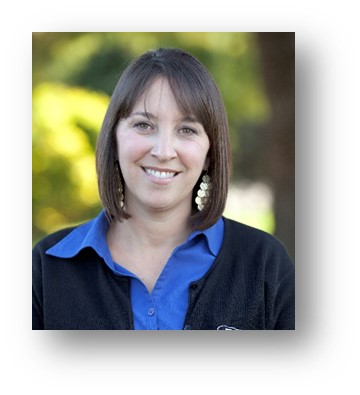 There's No Time like the Present: Supporting Maine Families on a Path to Financial Wellness
The goal of the program is to support elementary-age children in developing financial skills early in life, and also includes tools and resources for the adults in their lives...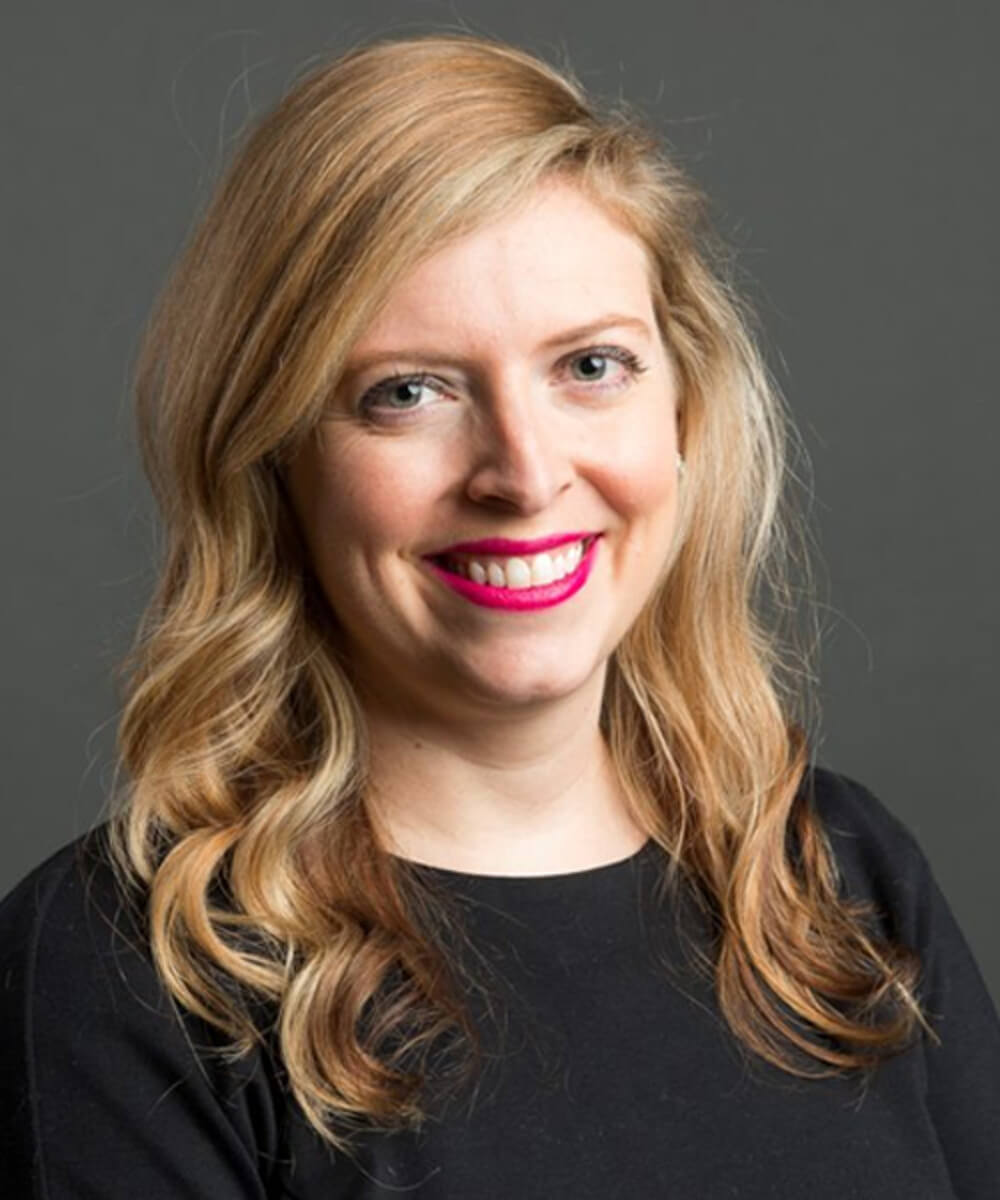 We Are More Than Ready to See You!
We have great news today! After a year+ of virtual events we are thrilled to announce that registration is now open for our first face-to-face member event this fall. Join us September 19th -22nd in Chicago for NAST's Annual Conference...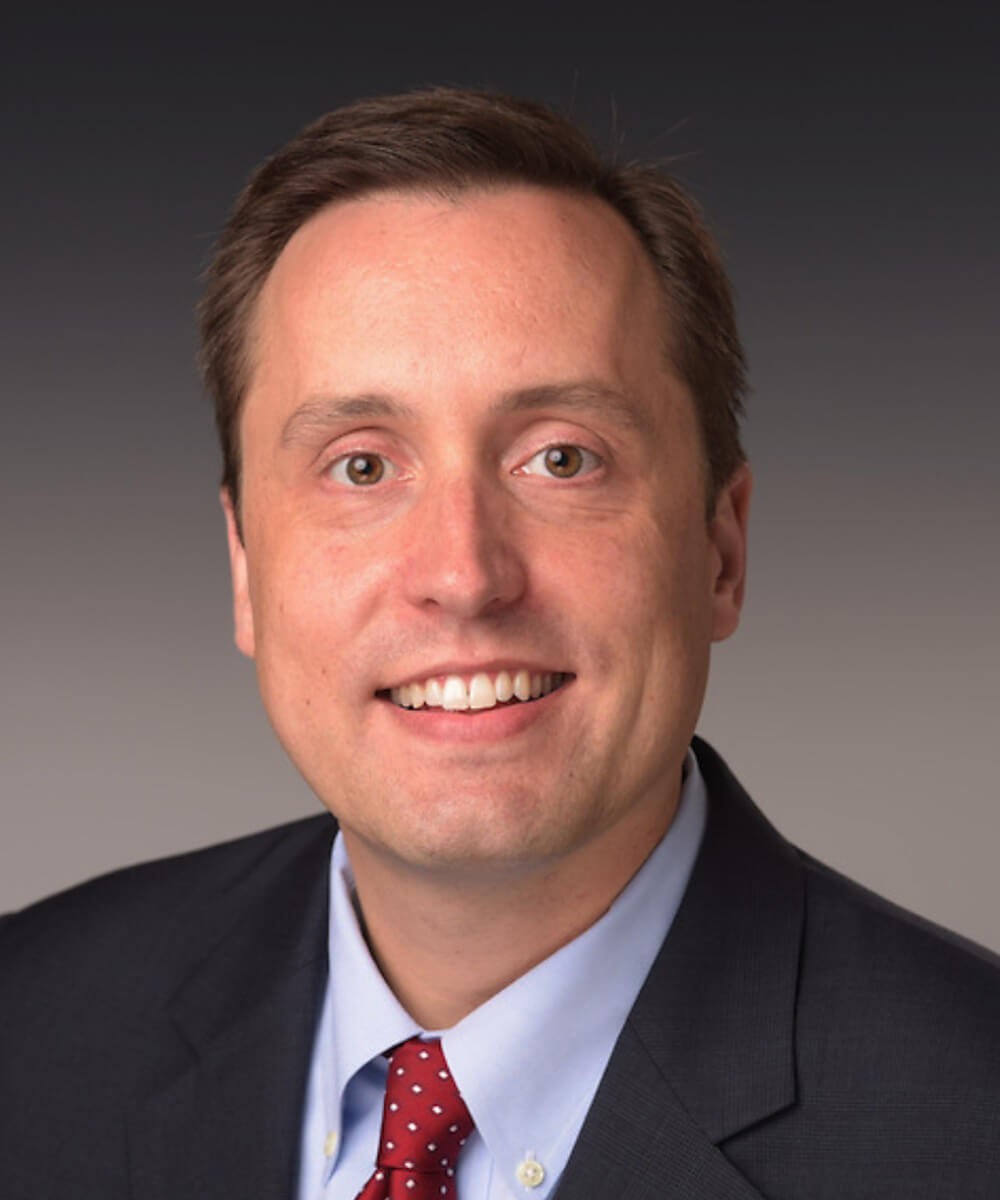 Where Does NAST Go From Here?
Having to take an organization that was very reliant on in-person events and make it entirely virtual when there is no playbook on how to do that was a challenge.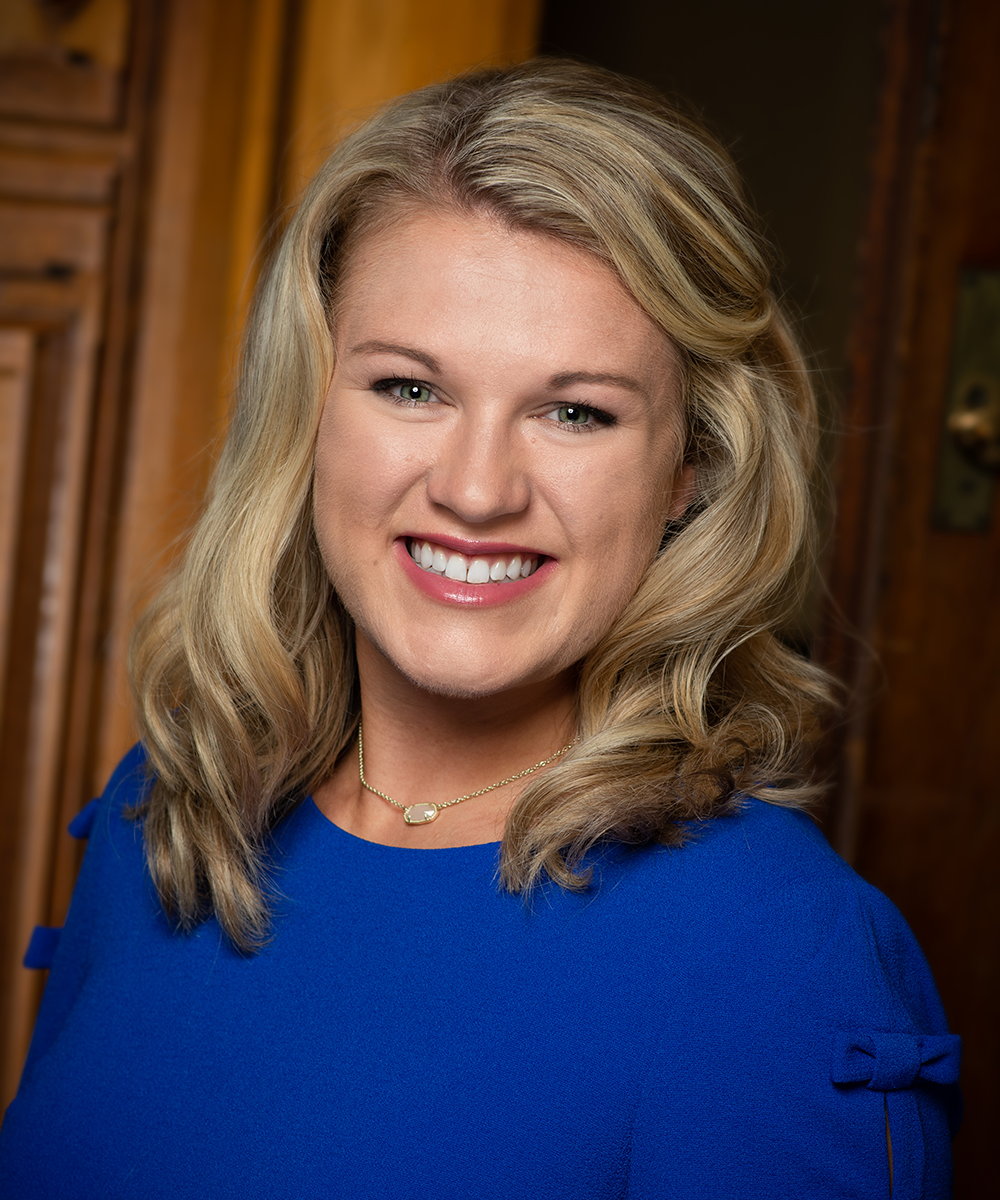 Questions Answered: Public Finance Workforce Study
As the "new" Communications Director at NAST (I've been told I can use that term for a year!), I wasn't familiar with the impetus for the soon-to-be released Public Finance Workforce Study that the NAST Foundation will be releasing in a few weeks, so I sat down (virtually) with my colleague Kari Arfstrom, NAST's Deputy Executive Director for Learning, to learn more.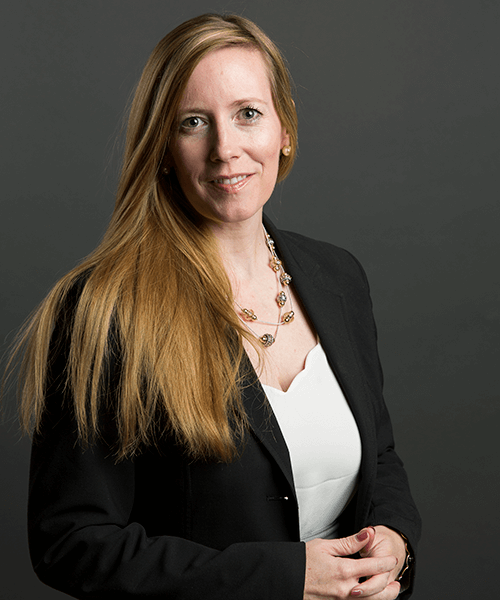 We hear comments that allude to communication every day: "Listen to me," "Talk it over," and "Hear me out." Clearly, communication is the key to success....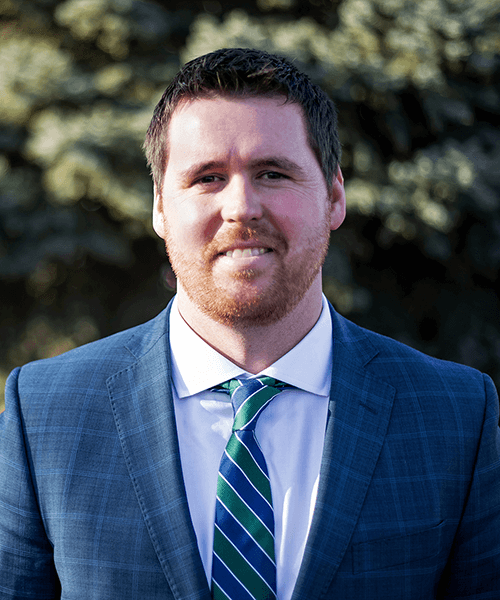 MO ABLE & Payroll Deductions
My staff recently received a note from Marleen, a City of Kansas City employee, who said, "Thank you so much for making the MO ABLE Program available to employees of the City of Kansas City, Missouri...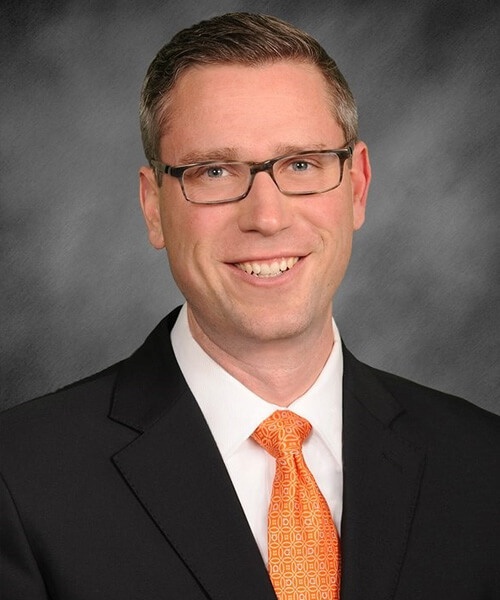 25+ Years of Innovation, Struggle, and Success
Saturday, May 29th will be a special "529 Day," one where we'll celebrate the first 25 years of the college savings industry and the many steps the federal government, states, and program managers took to create new savings models, reduce fees, and expand the flexibility of 529 College Savings accounts...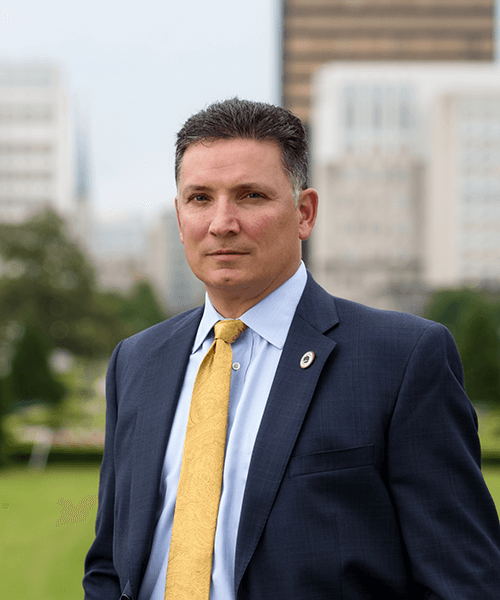 Helping Small Businesses in Louisiana
Small businesses in Louisiana certainly are struggling. However, the situation is not as dire as it is in other states. Part of the reason for that may be the Main Street Recovery Program...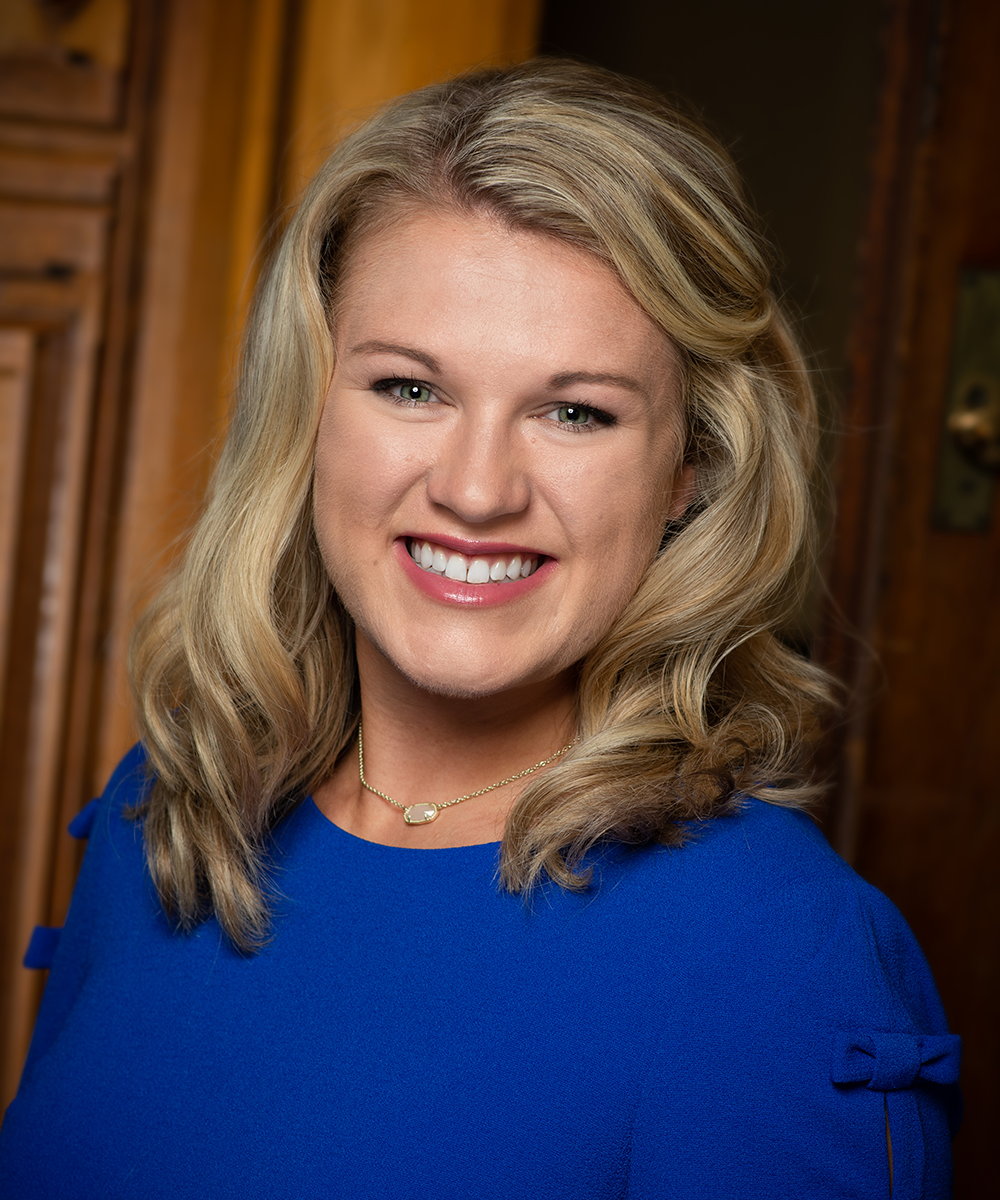 Taking Networking to the Next Level
I'm particularly thrilled to be part of the TMTS team and see how the conference is run behind the scenes.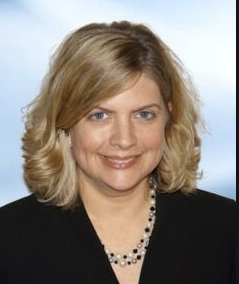 Enriching, Learning, and Collaborating
Throughout 2020 and 2021, we have all experienced a life-changing period in history, and it has reinforced priorities for each of us both personally and professionally. One of these reinforced priorities has been education. As a mother of five—and after homeschooling for more than a year—I have seen tremendous resilience from students, parents, teachers, and government officials...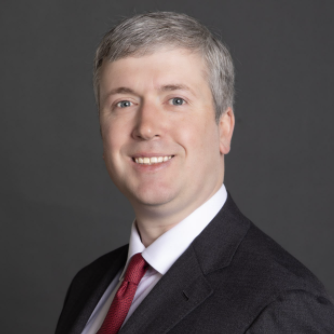 Setting Up Children for Financial Success
Throughout Financial Literacy Month (or Financial Education Month, as we call it in Mississippi), I produced a weekly column for local newspapers and corresponding social media posts that shared tips about the ways families could improve their financial literacy and savings skills. But perhaps the most important element of that outreach was a piece about how to talk with kids about money....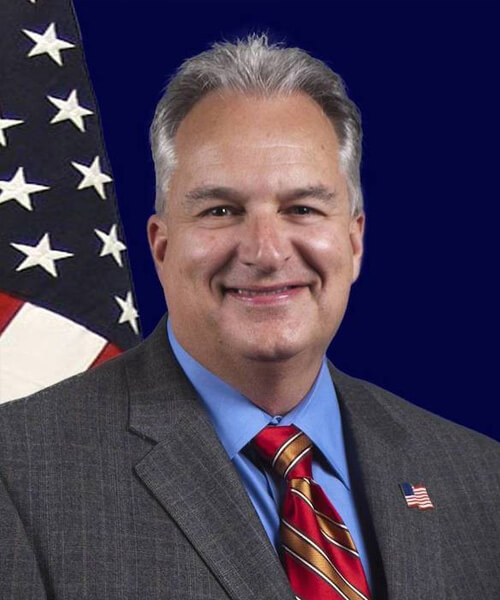 Financial Education Successes in Arkansas
As we wrap up the last couple of weeks of Financial Literacy Month, I thought I'd mention some of the great things that have been happening in Arkansas. Over the past five to six years, many state leaders have taken a renewed interest in the financial education of Arkansans, and for good reason...
Tools for Financial Recovery
Every American deserves the opportunity to reach financial security and achieve the American Dream. Unfortunately, far too many are struggling to make ends meet, and the economic and health impacts of COVID-19 have only deepened the disparities in our nation...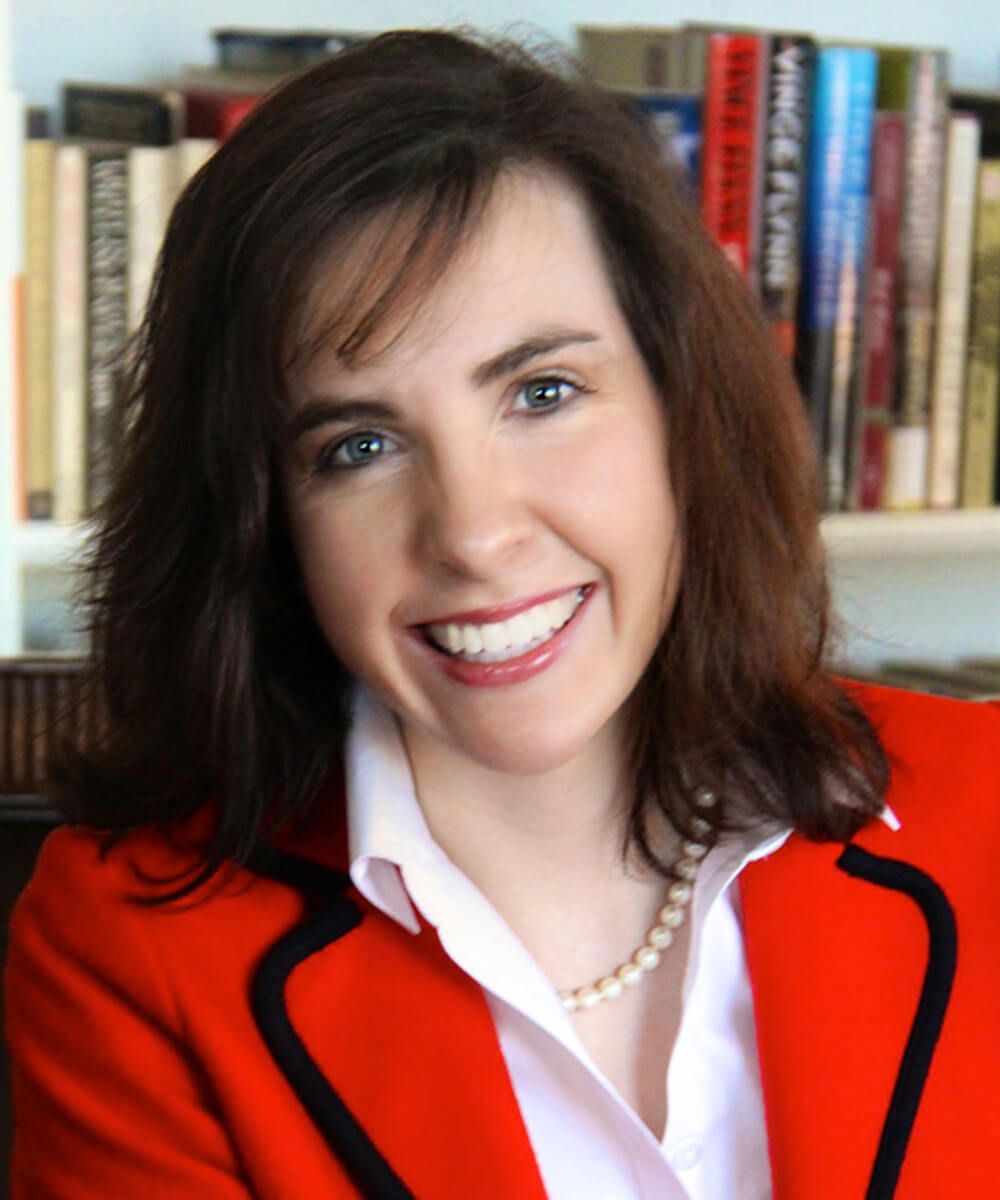 The Empowerment of Financial Literacy
I have long been committed to expanding financial literacy in Kentucky, and this April I look forward to new opportunities that will spark meaningful conversations with our families and youth with my first Treasurer's Financial Bee Challenge...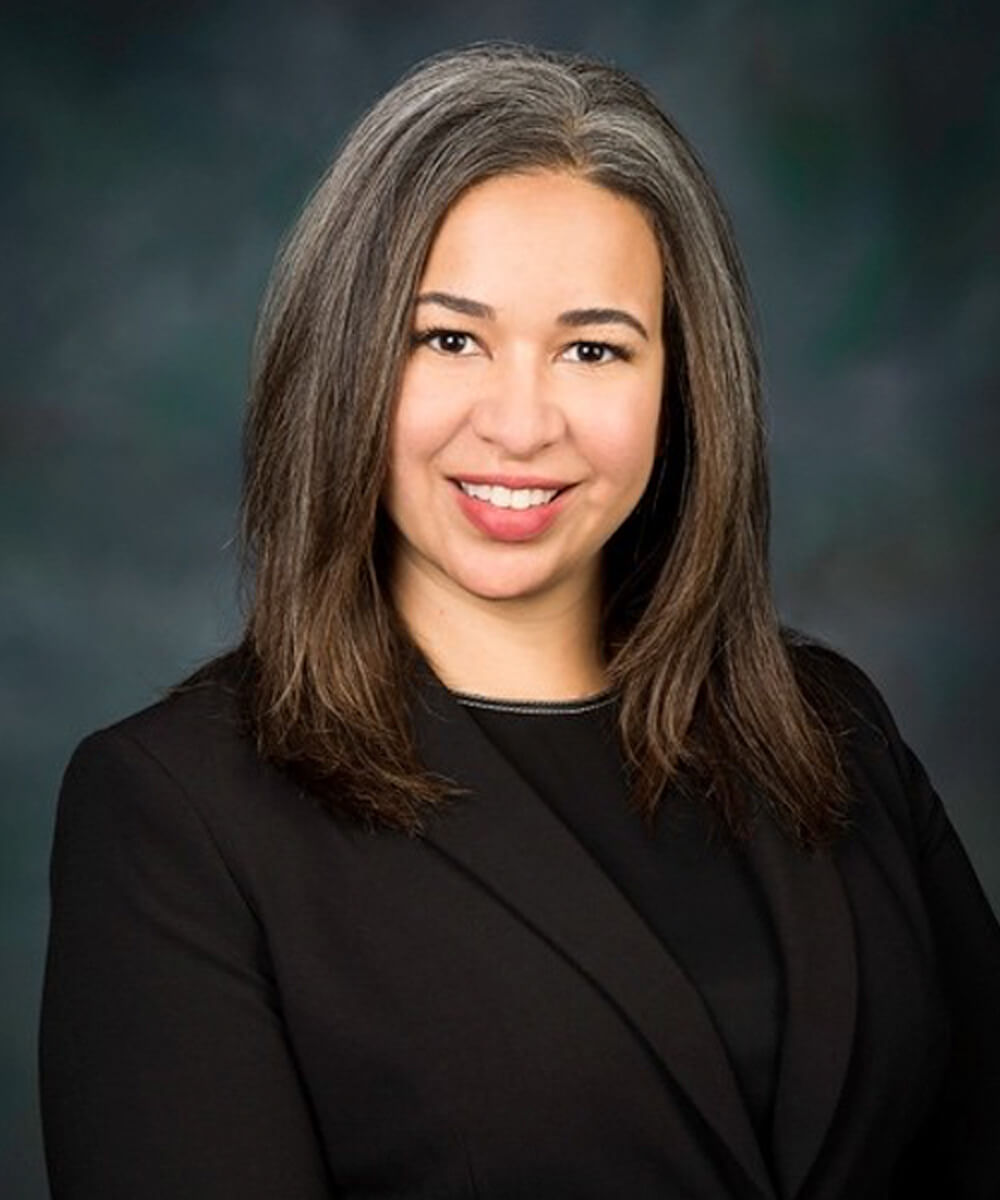 Celebrating Financial Literacy Month
April is Financial Literacy Month and is a great opportunity to showcase the important work your state is doing around financial literacy and empowerment. We all have stories to share – I've seen what many of you are doing ...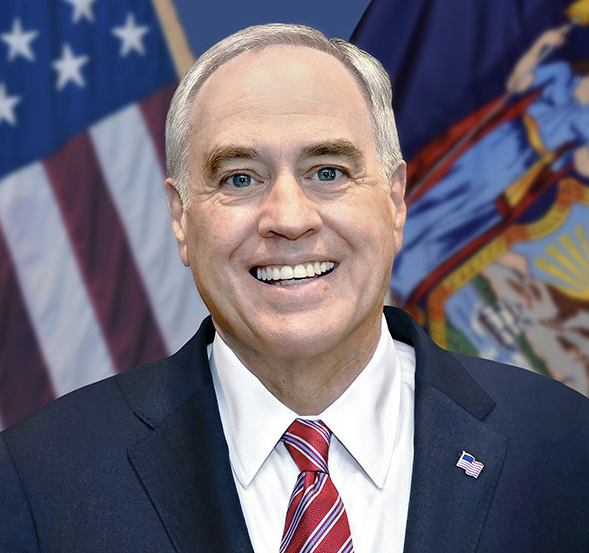 Under Pressure: Serving Through a Pandemic
Like many of you, we have had to improvise swiftly in New York State just to conduct our ordinary business. And we found – as we problem-solved and worked outside of our usual boxes – that the more we adapted, the more we saw opportunities. ..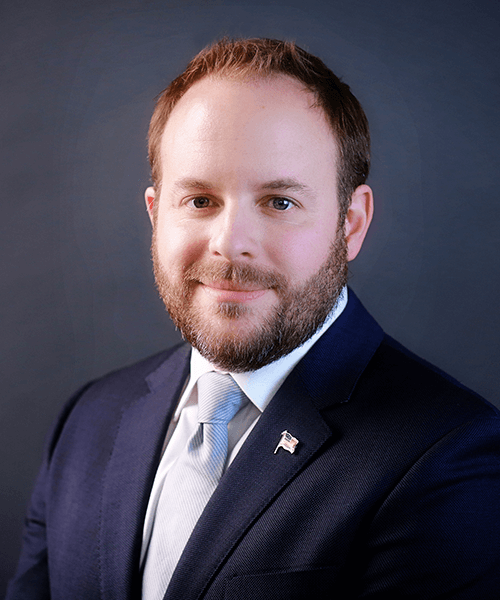 State Debt Management in 2021
Despite the challenges posed by 2020, SMDN came together in a unique, but effective way and made tremendous strides on all of these fronts. If anything, the necessity to go virtual opened up opportunities and allowed us to spread our reach...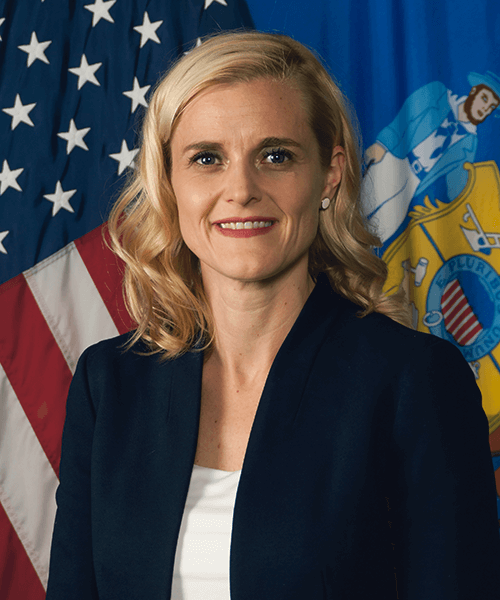 The Time Is Now To Tackle Retirement Security
As Chair of the Retirement Security Task Force here in Wisconsin, I worked with a diverse coalition of legislators, business owners, retirement experts, and workers to develop bipartisan, cost-effective, and innovative solutions to help tackle financial insecurity during retirement....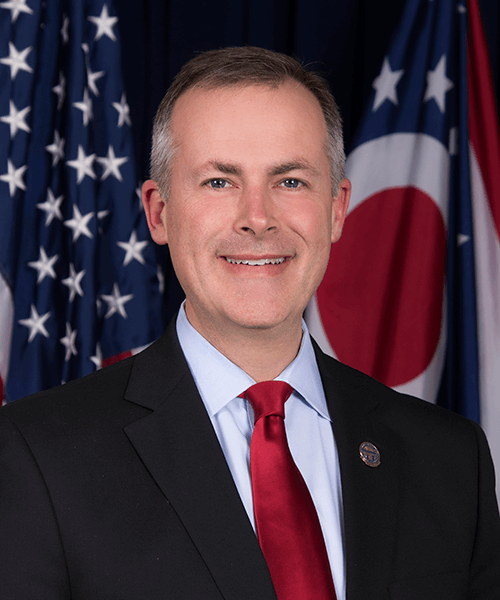 Unlocking the Power of the Private Sector Through ResultsOHIO
In Ohio and across the country, persistent problems like addiction, infant mortality, and poverty plague our communities and hold our families back. As an engineer, I was taught to evaluate the challenge before you and then find a solution...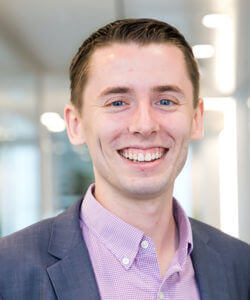 Eight Things You May Have Missed at the Legislative Conference
It's been a jam-packed week and we still have a full day of programming ahead of us! We wanted to recap some of the key takeaways from this week's sessions so far...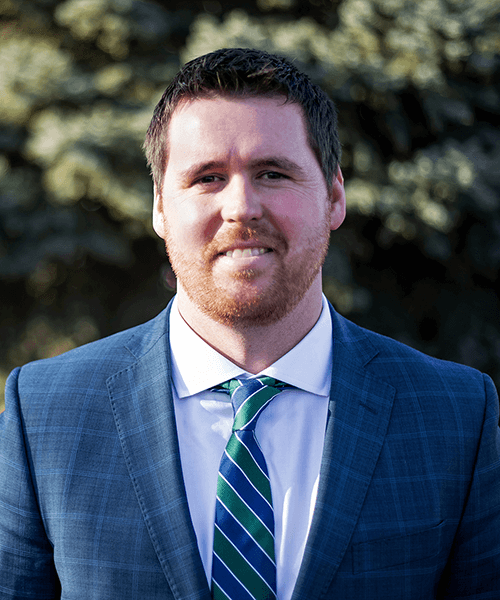 I urge you to make appointments to meet virtually with your members of Congress after these briefings to continue our mantra that when State Treasurers speak, federal decisionmakers listen...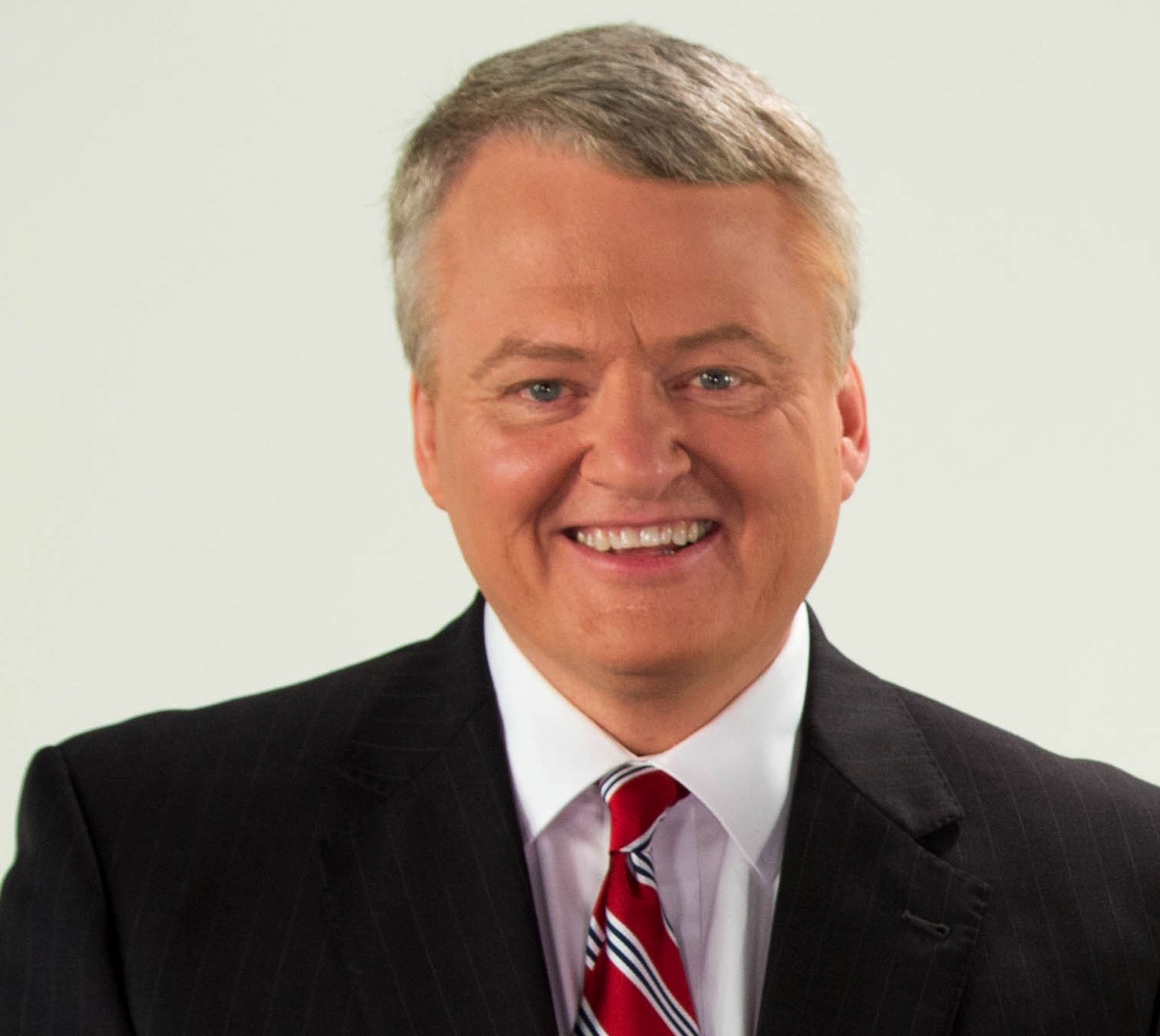 Promoting Personal Finance Education Through Collaboration
Personal finance education has never been more relevant than it is today in the COVID-19 era. The virus has disrupted the finances of many hard-working citizens and left them wondering how to navigate their economic obligations....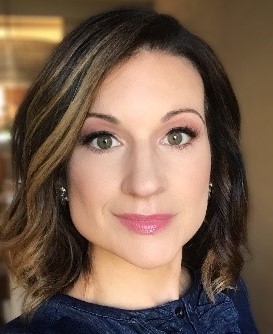 NAST Financial Education Directors Caucus
I am honored to serve as Chair of the NAST Financial Education Directors Caucus. The focus of the Caucus is to provide an opportunity for staff to learn about promising practices and talk about common issues. Although our programs may vary state by state, we have the same goals and more often than not, we face the same challenges...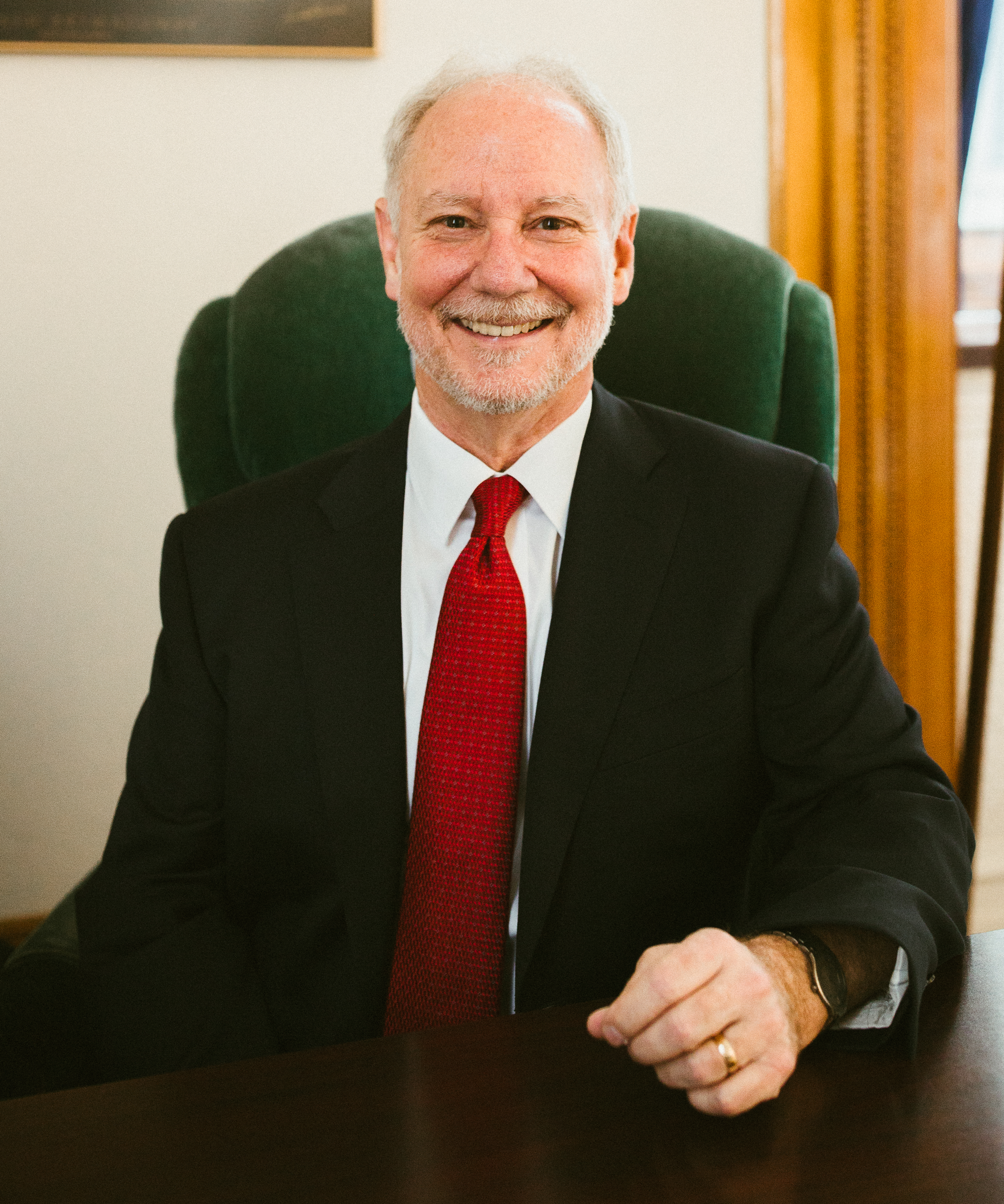 National Unclaimed Property Day Is February 1st
It is our duty as unclaimed property administrators to reunite the money and property we hold in custody with its rightful owner, especially amid the extraordinary economic challenges facing the citizens of our country...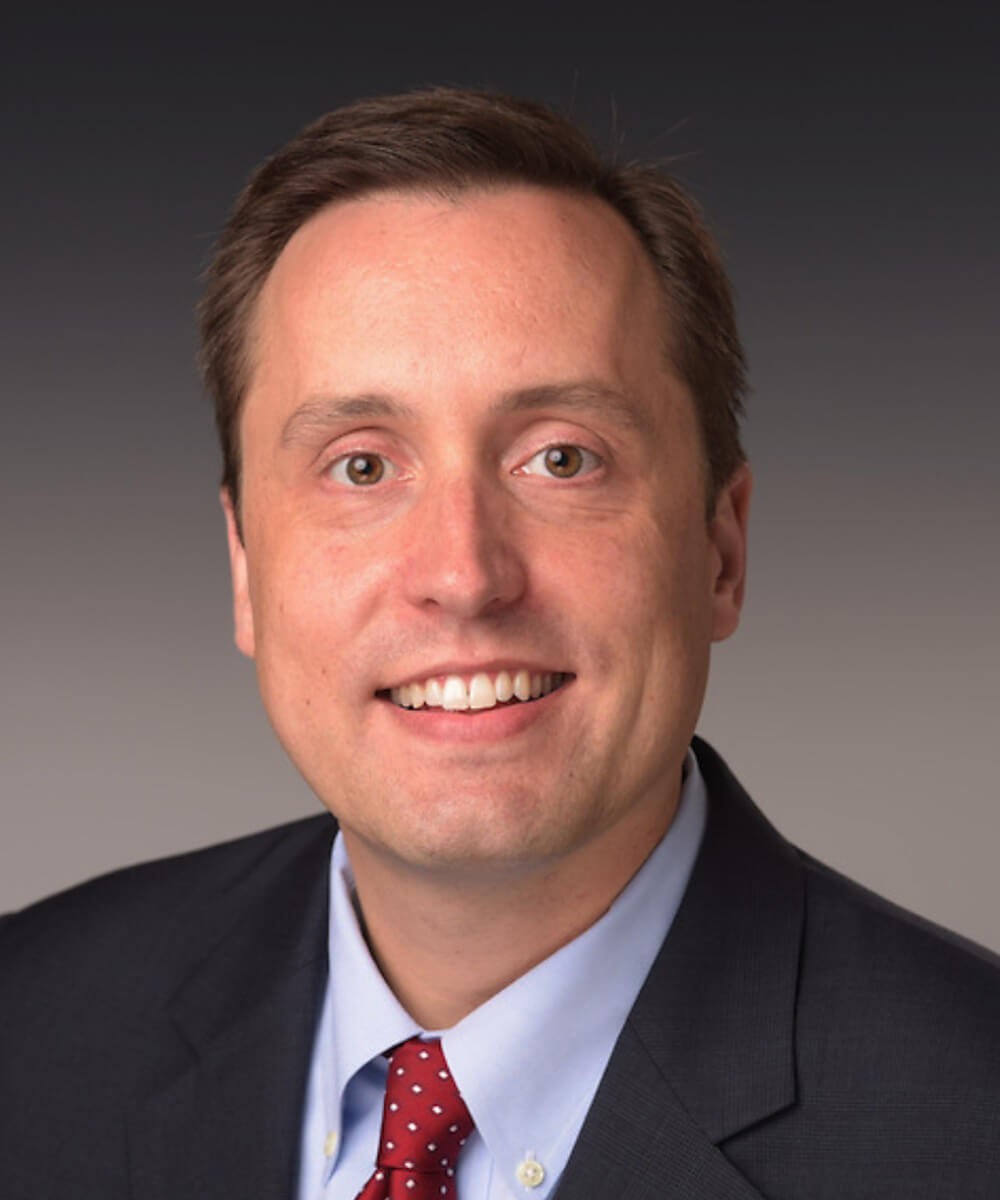 New Year, New Administration, New Congress: 10 Things to Know and Consider
Here are 10 Things to Know and Consider for State Treasurers in the 117th Congress....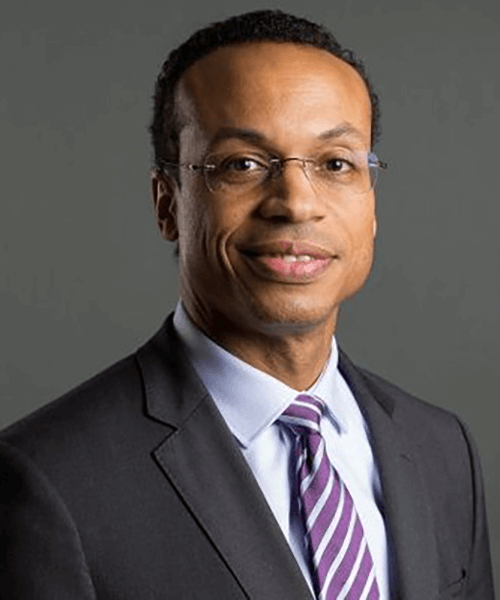 A Time For Vigorous And Positive Action
As we approach our national Martin Luther King, Jr. holiday, I reflected on what he might have said about America today and a particularly prescient quote of Dr. King came to mind. In his quote, Dr. King explained that, "We are caught in an inescapable network of mutuality, tied in a single garment of destiny." ...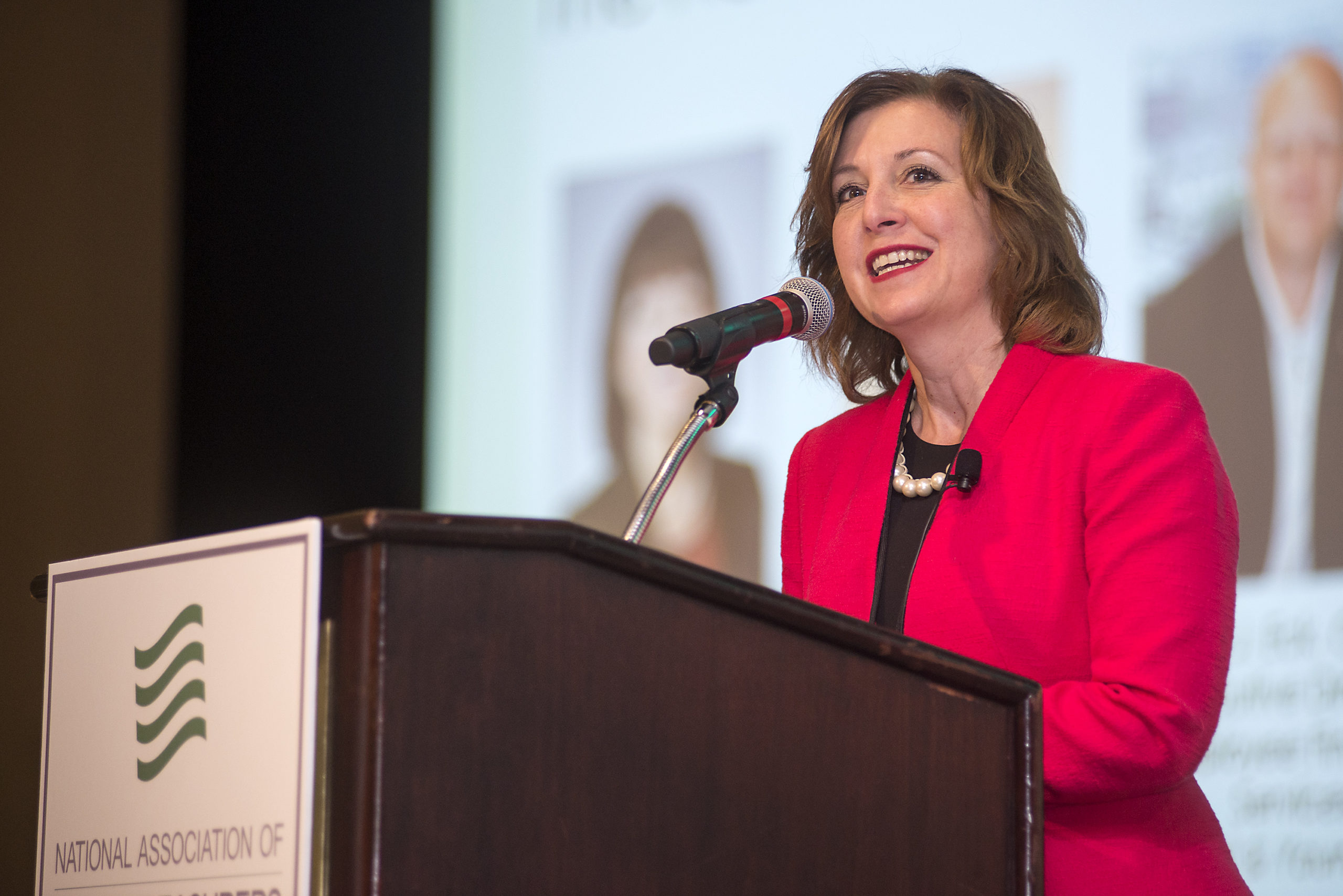 Inaugural Message from NAST's 2021 President Kelly Mitchell
I am excited to assume my new role as president of NAST - the association I consider my professional home and family. I am honored by your faith and trust in me to lead this organization as we shift from stay-at-home orders to the promise of vaccinations so we can all be together again as soon as possible...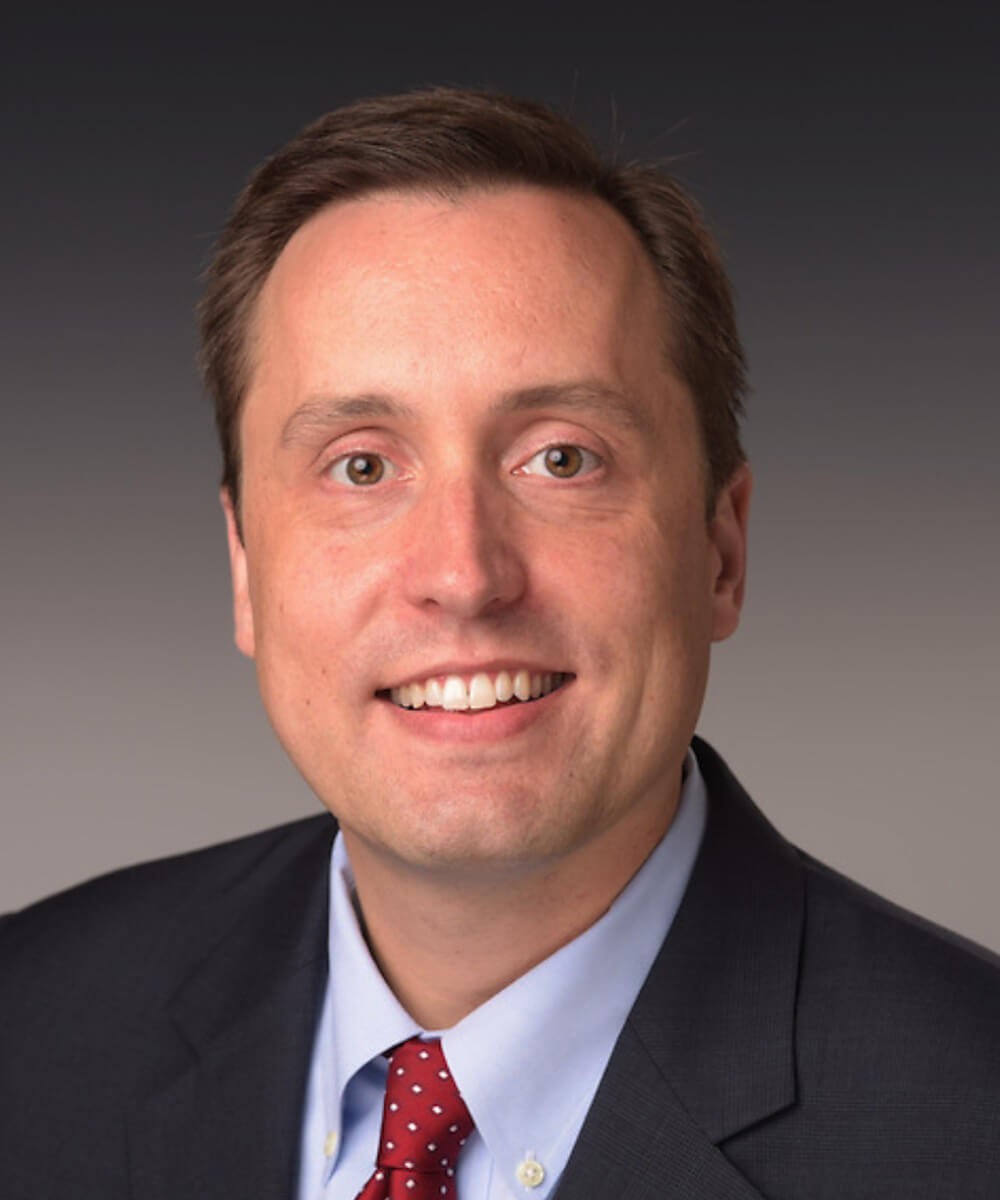 As we close out 2020 here at NAST world headquarters, meaning my dining room table, I reflect on changes we made to our Daily Newsletter. Last January we updated the format of our Daily Brief, based on your feedback...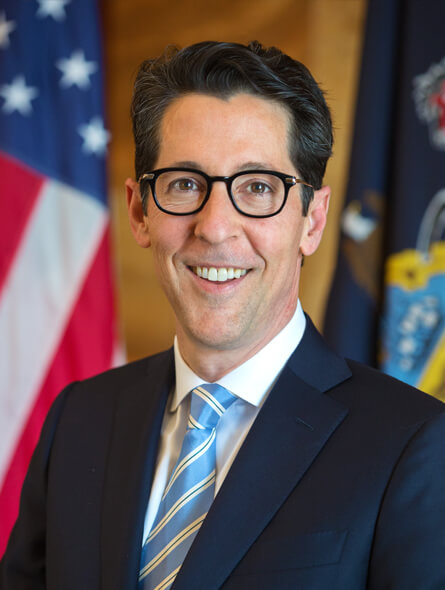 Recovering Creatively and Innovatively
The novel coronavirus changed the way we do business in many ways – from the overnight switch to remote work, to quickly executing pandemic relief programs for jobless constituents such as Federal Pandemic Unemployment Compensation (FPUC) and Pandemic Unemployment Assistance (PUA), and finally, our new focus as a society on doing the right thing...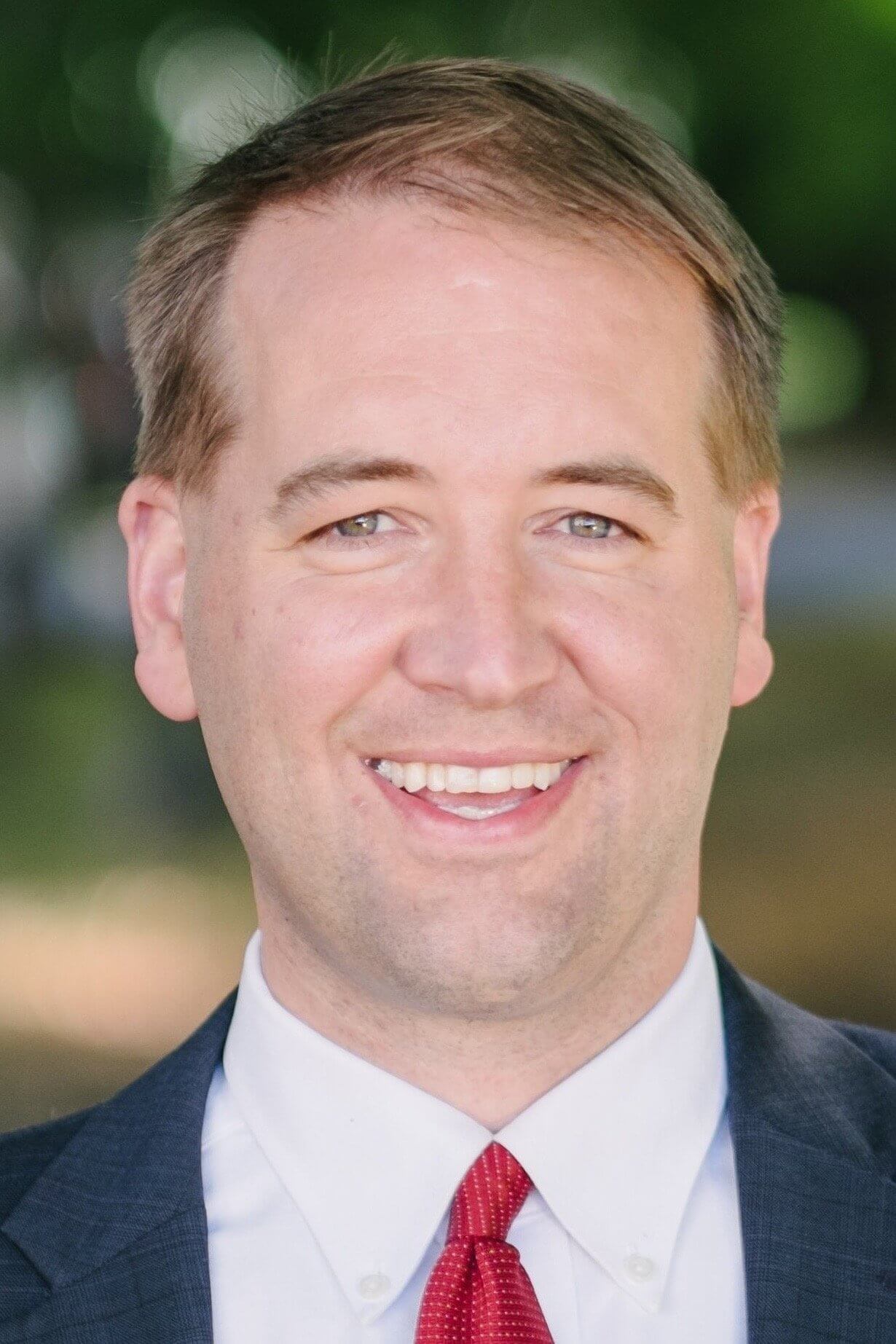 An Unprecedented Year of Unprecedented Advocacy
I know it's far from original. In fact, the cliché may have become a punchline. But I'm going to say it anyway: 2020 was a truly unprecedented year. In almost every way. From the public health crisis caused by the ongoing pandemic, to the ensuing economic fallout that pushed many of our states into making extreme budget decisions, 2020 has been a lot to deal with...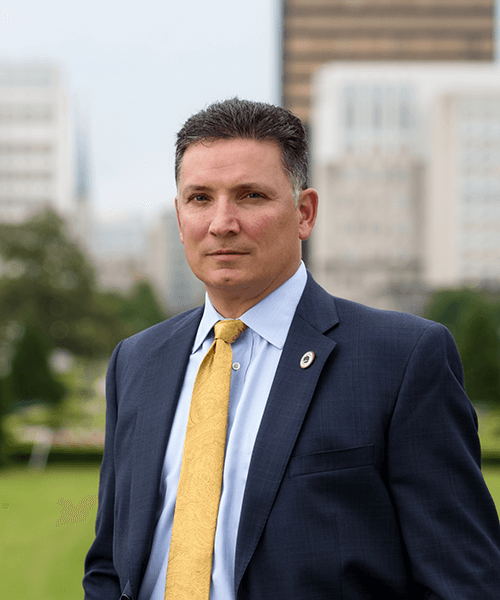 The People Of Louisiana Protect Unclaimed Property
This past August in this weekly column, I shared with you that the people of Louisiana would vote in November on whether to protect Unclaimed Property in a constitutional trust fund. I promised to update you on the outcome...
Do You Have Unclaimed Property?
As we begin to wrap up a financially and emotionally tough year for many and approach the holiday season, I want to use this space to remind everyone to check if you or your family has unclaimed property....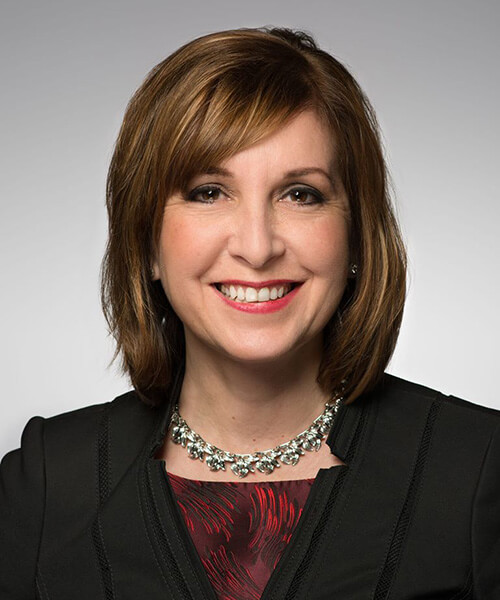 Helping Local Units of Government
I am hoping to use this Thought Leader Thursday to start the conversation about how State Treasurers can help local governments by sharing some examples of how my team, which includes the Indiana Bond Bank (IBB), has risen to the challenge of helping our locals continue to survive and thrive...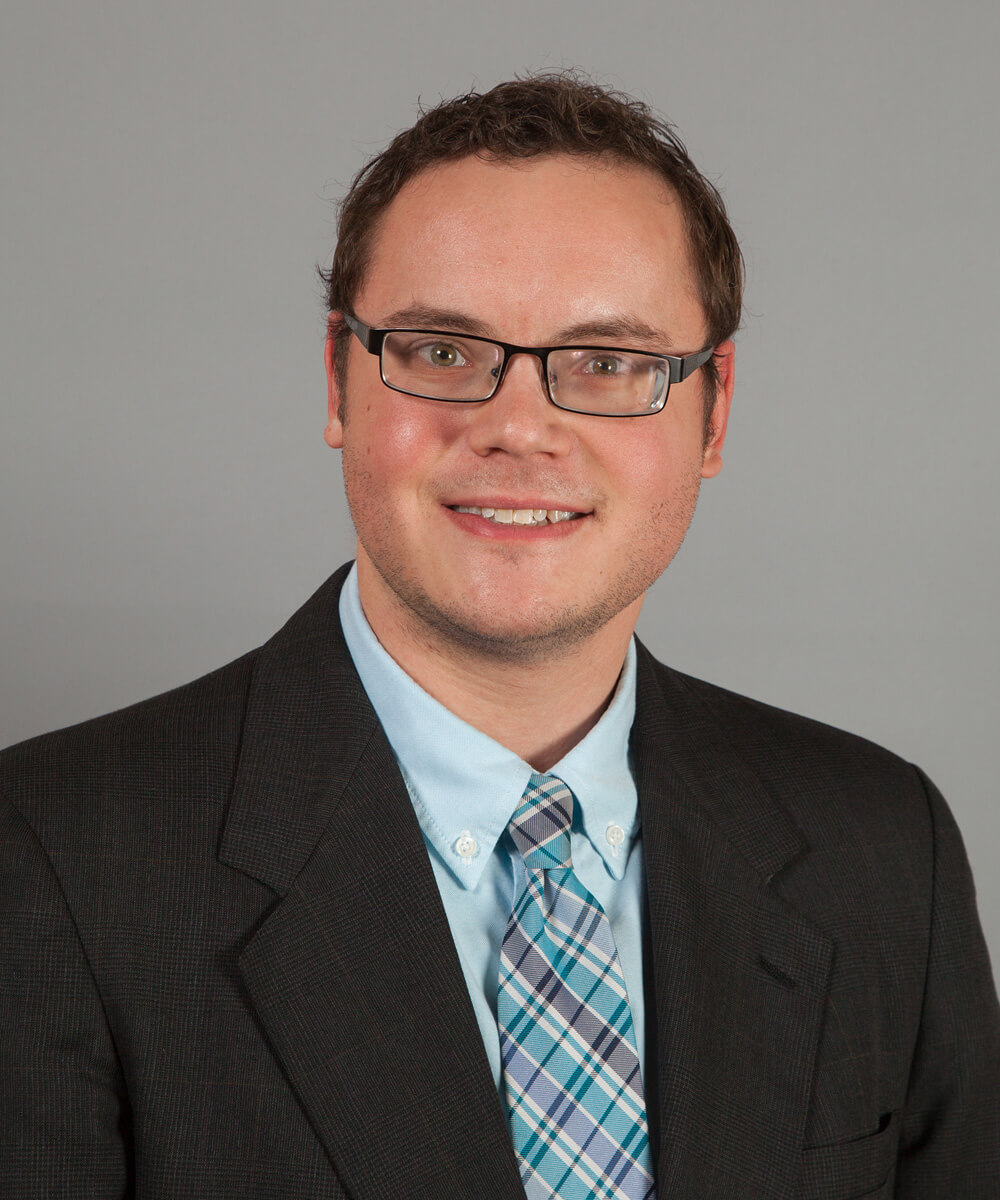 Take Advantage of NAST Membership Benefits
Whether you consider yourself a member of NAST, NAUPA, CSPN, SDMN, or a Corporate Affiliate - if you are in a dues paying office you are connected to one of the largest networks of public finance professionals around the country...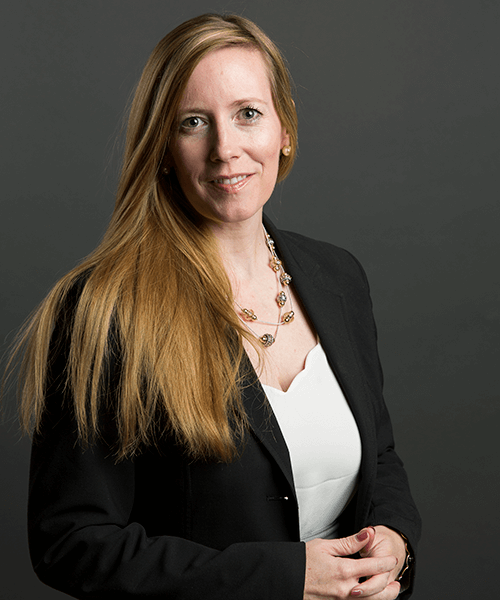 The Need for Aid to State and Local Governments Has Not Gone Away
As the Delaware State Treasurer, I understand well the impact of denying states and local governments and their citizens an additional stimulus package. Unfortunately, with less than a week until the election, no such support has come...
Taking on the National Retirement Security Challenge
By: Courtney Eccles, David Lynch, Katie Selenski, Keith Welks, Leah Marvin-Riley, Michael Clasen, Michael Parker
It's no secret that retirement readiness is a significant challenge for far too many..
NAST Communications Efforts
Your dedication to #GettingTheJobDone speaks volumes about your commitment to your constituents and to NAST as an organization...
October Is Cybersecurity Month
By: Joseph Daniels and PN Narayanan
As we take time to reflect on the lessons we have learned during this pandemic, we must remain focused and resolved to continue working together, across state lines, to gain insight from our growing partnerships...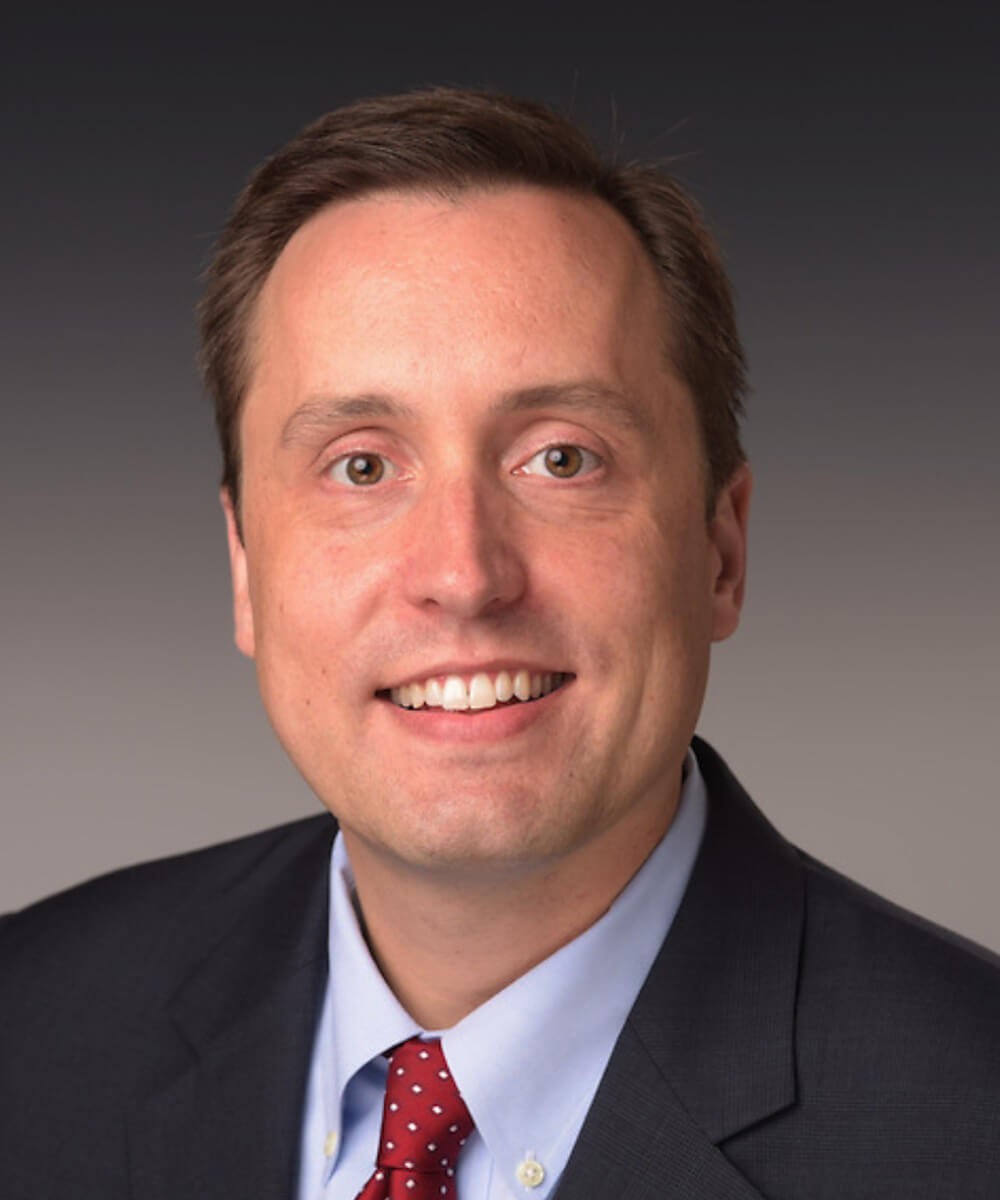 While a great deal of what you hear from us is directly or indirectly related to the pandemic, we also continue to focus on our core NAST issues...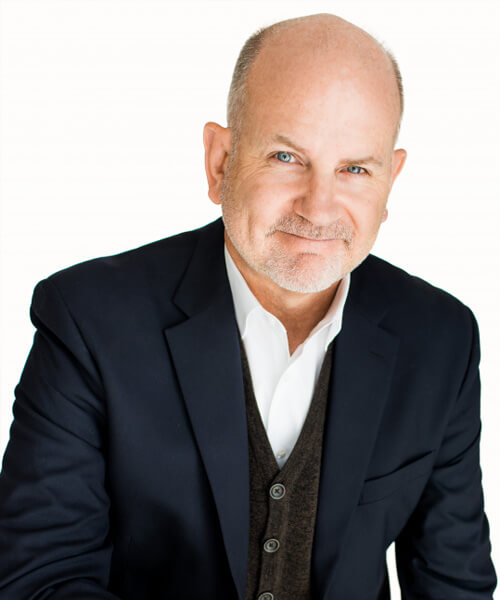 Thinking Outside of the Box to Promote Social & Economic Equity
Can we think constructively about these trials as a "refiner's purifying fire," and recognize an opportunity to emerge from this adversity as a country strengthened? I believe that we can...