Thought Leadership Thursday
A Time For Vigorous And Positive Action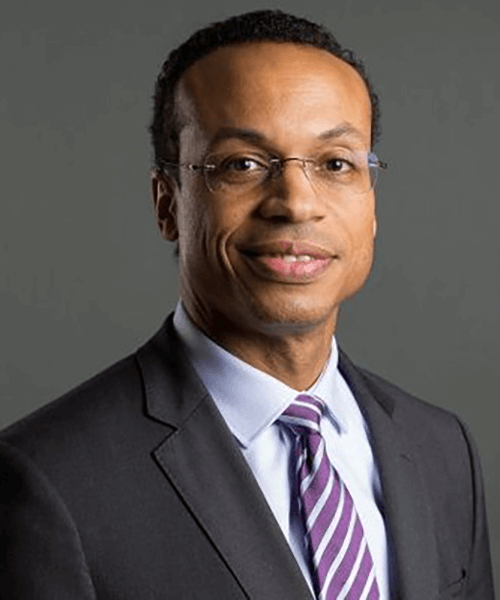 Thought Leadership Thursday Article
A Time For Vigorous And Positive Action
Connecticut State Treasurer
NAST Senior Vice President
Dear Colleagues:

A new year is oftentimes associated with new hopes and possibilities for the future. I can't think of another time in my life when our nation had such a shared desire or need for new hope or possibilities for a better tomorrow than this moment right now. 2020 was a year that brought light to many fundamental and harmful challenges confronting our nation – the COVID-19 health pandemic, an economic downturn, financial markets disruption, and a racial reckoning in America.

As we approach our national Martin Luther King, Jr. holiday, I reflected on what he might have said about America today and a particularly prescient quote of Dr. King came to mind. In his quote, Dr. King explained that, "We are caught in an inescapable network of mutuality, tied in a single garment of destiny." He goes on to say how it really boils down to this: "that all life is interrelated.  Whatever affects one destiny, affects all indirectly." Powerful words that I believe have endured the test of time. Despite the disparities in health, education, housing, criminal justice, and economics highlighted through the most painful year of my lifetime, I am hopeful that our NAST family and the nation as a whole, can better appreciate Dr. King's words. I certainly do.

As an African American man raised in one of the poorest cities in America, as a father raising two African American boys and a student of history, the power of race in our country has been omnipresent in my life. However, prior to last year, I had not been outspoken about race in my capacity as a public official but instead quieter with my actions. But, last year changed everything and I felt compelled, as both a father and as the only elected African American Treasurer in the country, to use my voice in a different way. As Dr. King said, "the arc of the moral universe is long, but it bends towards justice." In 2020 I saw and felt America's moment of tremendous pain and sensed a real opportunity and obligation to transform this pain into the purpose of bending that "arc" faster. I was also cognizant of the unique role and voice that we Treasurers have with respect to finance and the economy which led me to focus on closing racial economic disparities.

Racial economic disparities have been a significant feature of our nation since its founding. However, across the board, economic inequalities were laid bare last year and, in fact, deepened as a result of the pandemic and economic downturn. But many of us have begun the hard work of breaking down some of those barriers and our work continues. Last summer, in partnership with the Ford Foundation and the CEOs of leading financial services firms, we took steps and began the work to create measurable commitments that will address the need for deep, long-term, and structural changes in order to advance social change and greater economic prosperity for all.

Racial economic disparities only serve to constrain the U.S. economy and, as an economist from Goldman Sachs pointed out, a failure to address systemic racism in the U.S. will continue to undermine U.S. economic growth and our financial markets. As Treasurers, our duty to our constituents and pension fund beneficiaries is to provide them with returns on their states' investments and to work toward better economic and financial futures for our states. Addressing these economic disparities is, in fact, essential to our duties.

During my discussions with CEOs and others, I have often mentioned studies by McKinsey & Company and Citibank that show how destructive the racial wealth gap is to our economy:

·        McKinsey: The economic impact of closing the racial wealth gap

·        Closing the racial economic disparities could increase the U.S. GDP by 4 to 6 percent within the decade, and studies have shown that companies with greater diversity on their boards and among their senior leadership generate 19% higher revenues.

·        Having a diverse executive team, board, or both correlates with higher profitability. For every 10 percent more racially or ethnically diverse a company's senior team is, earnings before interest and taxes (EBIT) is nearly 1 percent higher.

·        Citi Global Perspectives & Solutions: Closing the Racial Inequality Gaps

·        If the U.S. had closed key racial gaps for Black Americans in wages, housing, education and investment 20 years ago, $16 trillion could have been added to the U.S. economy. If these gaps are closed today, $5 trillion could be added to U.S. GDP over the next five years.
The dollar amounts are staggering and could only be beneficial for our states as we work to come out of the COVID-19 pandemic. Due to COVID-19, according to the Center for Global Policy Solutions, we could lose over one million minority owned businesses and, as a result, forego over nine million potential jobs and $300 billion in collective national income.
As Treasurers and corporate leaders, we should work together to address diversity, equity, inclusion and economic disparities. To close this gap, we will need to be advocates to our own state legislatures, Congress, corporations and board rooms to help bring about systemic change to begin breaking down these barriers. As a new year is upon us, as we see light at the end of the long COVID-19 tunnel with vaccines, as we grapple with what it means to be Americans in the aftermath of an insurrection in our U.S. Capitol, and on the eve of swearing in a new President and Congress, this is a good time for many of us to recommit to our work and shared goals.
Together, we should find ways to provide capital to minority owned businesses and foster entrepreneurship in marginalized communities. We should renew our focus on workforce development to close the skills gap and push our financial partners to better engage and address the needs of traditionally marginalized communities.

Together, I hope we are able to transform the lessons that 2020 taught us and turn the pain and challenges into focused purpose to help our nation address fundamental racial economic disparities.
Closing the racial wealth gap should not be seen to be as a left or right issue or a Democrat or Republican issue, but as an American issue. This issue is central to our quest as Americans for a more perfect, as well as prosperous, union.
As Dr. King said, "We are now faced with the fact that tomorrow is today. We are confronted with the fierce urgency of now. In this unfolding conundrum of life and history, there 'is' such a thing as being too late. This is no time for apathy or complacency. This is a time for vigorous and positive action."
In partnership,
Shawn Wooden
Treasurer, Connecticut