Thought Leadership Thursday
Providing the Needed Tools for Success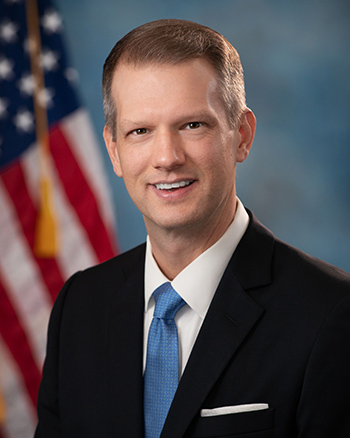 Thought Leadership Thursday Article
Providing the Needed Tools for Success
This week I am excited to share with you one of my first accomplishments as a newly elected State Treasurer – assisting with the passage of a bill that will help rebuild the working class in West Virginia and hopefully encourage programs in other states as well.
Earlier this year, the West Virginia Legislature unanimously passed the Jumpstart Savings Act, a bill to allow individuals and families to save pre-tax money to pay for the equipment, tools, certifications, licenses, and new business start-up costs necessary for their chosen trades and fields. While tuition for technical education and community college programs can be covered by the state, entering a skilled trade still brings additional costs.
The plan was inspired by my personal experience as a welder in the early part of my career. After I completed trade school and became certified, I worked at a mining operation and was responsible for maintaining all on-site equipment. It was hard work, but it was rewarding, and it led me to want to open my own mobile welding business. I planned to buy a truck outfitted with a quality welding rig so I could travel to customers, then eventually grow the business to include multiple trucks and several employees.
My excitement at the prospect of owning my own small business soon ended when I calculated the total starting costs needed to buy all the necessary equipment. The welding machine, the truck, an oxy-acetylene torch, and other equipment costs were simply too much for a young man recently out of trade school. Additionally, I didn't want to take on that amount of debt so early in my life. I had saved and economized, but the cost of getting started in my trade was prohibitively expensive.
This is how I came up with the idea for a savings option for recent graduates of trade programs who are looking to buy tools and equipment or pay for certifications and licenses. College students can use 529 college savings accounts to reduce their debt burden as they enter the workforce. Our blue-collar workers deserve the same opportunity.
I am proud to say that West Virginia is the first state in the country to implement this innovative program and I hope other states will be inspired to follow our lead. Community college, technical union apprenticeships, and trade schools, and training programs are a critical part of our country's educational and workforce development system, especially in such a competitive global economy.
Those who pursue opportunities in the skilled trades, manufacturing and labor are hardworking, successful professionals who are the backbone of a strong and vibrant economy. Many will become our small business leaders of tomorrow. Helping them succeed is economically essential. It is also the right thing to do.
State Treasurer, West Virginia