Thought Leadership Thursday
Over 90 Percent of Survivors Have Experienced Financial Abuse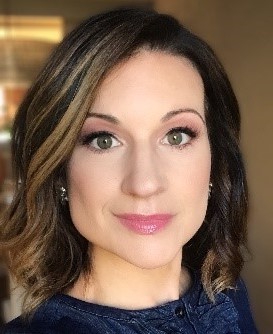 Thought Leadership Thursday Article
Over 90 Percent of Survivors Have Experienced Financial Abuse
Deputy Treasurer and Executive Director
Office of Economic Empowerment in the Massachusetts State Treasurer's office
Dear Colleagues,
As October comes to a close, so does Domestic Violence Awareness Month. Working to increase awareness about this important topic requires a critical look at the connection between financial abuse and domestic violence.
Annually, more than 10 million adults experience domestic violence, and over 90% have also experienced financial abuse. According to the National Coalition Against Domestic Violence (NCADV), "Economic abuse involves maintaining control over financial resources…in an effort to create financial dependence as a means of control." This type of abuse can include withholding access to bank accounts or credit cards, forced debt, and denying or interfering with a survivor's ability to attend school or a job. Many survivors are unable to leave abusive relationships due to financial reasons (NCADV).
To improve the public's understanding about economic abuse, since 2019 the Massachusetts State Treasurer's Office of Economic Empowerment (OEE) has partnered with Jane Doe Inc. (JDI) to develop training and resources to support domestic and sexual violence survivors. Through our partnership with JDI we have been able to support and empower victims of domestic and sexual violence with financial resources and education.
This partnership has also engaged bank employees as well as members of our own staff at the Treasurer's Office. The goals of the training are to help participants understand the complex issues and barriers survivors of sexual and domestic violence experience that keep them from safety and financial stability, and to develop trauma-informed, poverty-informed approaches to economic empowerment. Through workshops and mentorship training, participants receive information on identifying bank customers who may be experiencing some form of financial abuse. Experts from JDI then provide resources and actions that workers can use to provide appropriate trauma-informed support and referrals to customers.
I am incredibly proud of the work we have done in the Massachusetts. Earlier this year, OEE received JDI's 2022 Justice in Action Award in recognition of our office's effort to raise awareness about this this issue. As we start planning for 2023, it is our hope that with our partners we can expand these trainings and increase the understanding about the correlation between domestic and economic abuse.
As leaders in our communities, State Treasurer's Offices can play a key role, in helping to raise awareness about the economic impact of oppression. If your office would like to learn more about OEE's partnership with JDI, please do hesitate to contact me directly.
Best,
Alayna Van Tassel
Deputy Treasurer and Executive Director of the Office of Economic Empowerment
Massachusetts State Treasurer's Office