Thought Leadership Thursday
After the Pandemic: Celebrating Economic Unity, Community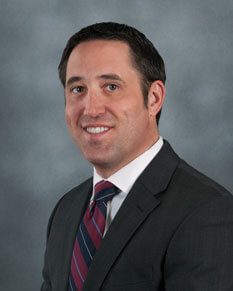 Thought Leadership Thursday Article
After the Pandemic: Celebrating Economic Unity, Community
Comptroller of Public Accounts
Dear Colleagues:
Events over the last two years have shown me just what my NAST colleagues are made of. From labor shortages to supply chain woes, state treasurers and staff have piloted wildly unpredictable and unprecedented terrain.
Despite the overwhelming odds against us, our collective work through the pandemic has been effective. We now are in a period of recovery, albeit one that requires caution and counsel as we watch the long-term impact of inflation and rising interest rates. We still have a lot of work to do. As state financial officers, it falls on us to continue to guide our economies toward vitality and prosperity for the communities and people we serve.
I am excited to welcome the NAST Treasury Management Training Symposium (TMTS) attendees to San Antonio next month. Now more than ever, in-person collaboration, creativity and partnership are needed to map the road ahead. My own agency has benefited greatly from resuming expanded in-person operations earlier this year. Once again, our offices and facilities are abuzz in conversation, debate, problem-solving and analysis in service to taxpayers. Similarly, the training and dialogue fostered by events like TMTS are vital to the success of our respective economies.
I'm both proud and grateful that Texas was selected as the site for this year's symposium. The Texas economy continues to rebound, and our state sales tax collections now exceed pre-pandemic levels, which is great news for the ninth-largest economy in the world. This year, Texas again ranked first in Chief Executive's survey of Best & Worst States for Business ― a position our state has held every time Chief Executive has done the list since 2001. Tesla, Samsung and Oracle are just a few of the enterprises making substantial moves to or growth in Texas. While we still have a long road ahead of us, I hope Texas' example can help others, just as we have learned so much from the experiences of other states navigating these challenging times.
As financial officers, our duties depend on the power and grace of collaboration and strong relationships. I'm so grateful that NAST is bringing us together once again.
I can hardly wait to see colleagues in June and participate in meaningful discussion and fellowship once again. I commend NAST and all of its members for their efforts through the pandemic and look forward to honoring that work in San Antonio next month.
Dust off your boots for a Lonestar reunion!
Glenn Hegar
Texas Comptroller of Public Accounts