Thought Leadership Thursday
Advocating With One Voice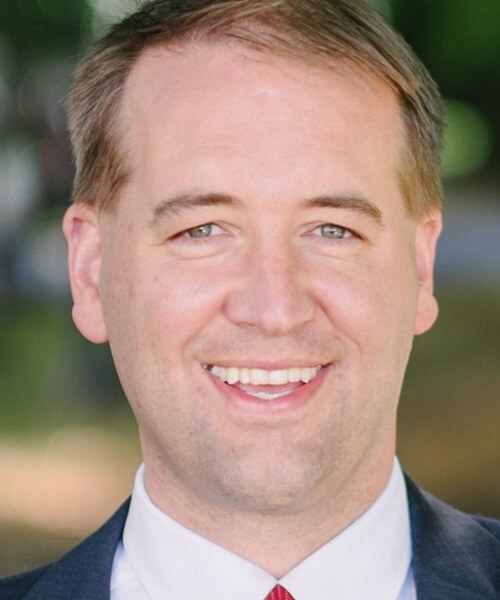 Thought Leadership Thursday Article
Advocating With One Voice
Dear Colleagues:
In just a few days, I'll join many of you, from across the country at the National Association of State Treasurers (NAST) Legislative Conference in Washington, D.C. We will convene for learning, networking and, perhaps most importantly, advocacy. I plan to join our NAST President, Treasurer Goldberg, in reiterating and championing a central theme that we will hear throughout the conference: When Treasurers speak, federal decision-makers listen.
We can easily question the point of advocacy in a time where the narrative is that Washington is gripped by partisanship and a place "where nothing gets done." As the Chair of the NAST Legislative Committee – I invite you all to help us push back on that notion. As Treasurers, we don't have the luxury of "not letting things get done." We are a truly diverse crowd, yet each of us shares a common mission to faithfully serve our states and communities. Every day, we keep the lights on and the finances running smoothly. And it is State Treasurers who frequently make public policy priorities a financial reality. And in that spirit, it is always the right time to push for our shared priorities. State Treasurers and other public finance stewards are exactly the messengers to do so effectively.
Last year alone, our collective advocacy led to the introduction of bills on advance refunding bonds, adjusting the eligible age for ABLE plans and a measure to help state unclaimed property administrators match unredeemed savings bonds with their rightful owners. We also passed a number of our legislative priorities, including expanding the usefulness of 529 college savings plans for American families. We accomplished a lot. Throughout the Legislative Conference we will learn from and connect with our colleagues, but we will also have the opportunity to share our insights with federal decision makers and move the needle on more of our shared priorities.
It's not in spite of our unique differences, but because of them that our shared voice resonates so loudly on the Hill. We are a group that is as diverse as our country, and when we focus on the things that matter to all of our states, we send a clear message. This year, I'm looking forward to unveiling our NAST Advocacy Primer that will be the centerpiece of our Hill Day on Tuesday. The primer outlines our priorities in one clear document. And please remember, if you have not already scheduled your Hill visits for Tuesday, it's not too late to reach out.
What's more, the conference is just the beginning. In 2020, NAST will emphasize advocacy in a major way. You can advocate for your state and our shared priorities throughout the year — in Washington D.C. and in your state. I encourage you to reach out to NAST staff on how you can get involved and if you need help scheduling your meetings. For now, I look forward to seeing many of you next week in Washington!
Sincerely,
Hon. Tobias Read
Oregon State Treasurer