Thought Leadership Thursday
We are the nationwide leaders on public finance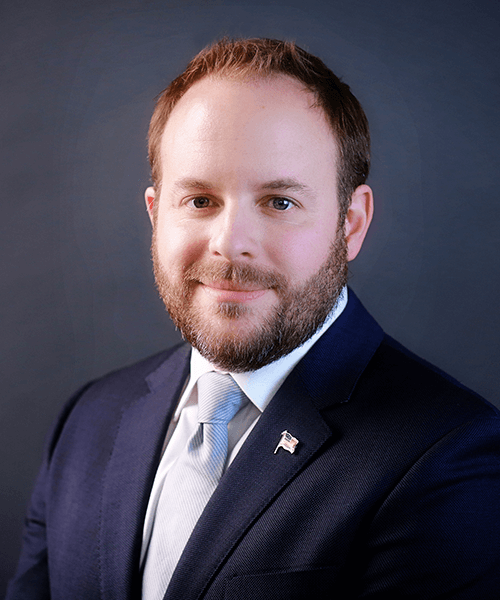 Thought Leadership Thursday Article
We are the nationwide leaders on public finance
Dear Colleagues,
In just over a month, many of us will be headed to Washington D.C. for the NAST Legislative Conference. This will be an occasion to not just learn about the pressing issues facing treasury offices across the nation but will serve as opportunity for us to advance our shared priorities in Washington. This should not be taken lightly; as former NAST President, Treasurer Deborah Goldberg, has said, "[w]hen Treasurers speak, federal decision-makers listen."
Even though the Covid pandemic has posed many challenges for all our personal lives, the economy and our workplaces (including the rescheduling of the NAST Legislative Conference from February to March), it also presents us with unique opportunities. While many organizations have been forced to curtail their advocacy efforts, as public leaders, it has been incumbent on us to continue to lead the nation. When we gather in D.C. and head into the halls of the Capitol or attend virtual meetings on Capitol Hill, we'll be competing with far fewer interest groups than ever before to make our voices heard.
We must seize this opportunity to advocate for our shared priorities and the enrichment of the lives of our constituents. As Treasurers, we are the nationwide leaders on public finance. Our legislators and constituents depend on our collective expertise to help guide public policy. We must not allow policy to be made in a vacuum solely by individuals in Washington, without sharing our knowledge of the long-term impacts that certain policies can for our residents back home.
While we will continue to advocate for our priorities throughout the year, I look forward to gathering with you in D.C. in March, allowing us to unite and educate legislative leaders with one-voice.
The sessions and presenters at the conference will provide us with the knowledge and tools we need to effectively advocate on our shared positions on expanding the use of ABLE accounts, infrastructure financing, making higher education more affordable, and much more. However, it is up to you to set up your meetings with your Congressional representatives and members of key committees such as the Senate Finance Committee and the House Ways and Means Committee. Should you need assistance setting up meetings or identifying who you should meet with please reach out to the staff at NAST who stand ready to assist you.
Hotel room rates are available through February 23 so please make your reservation now. For more information, visit the Legislative Conference webpage.
See you in D.C.
Sincerely,

Zach Conine
Nevada Treasurer
Chair, Legislative Committee