Thought Leadership Thursday
Working Together to Create Efficiencies for Constituents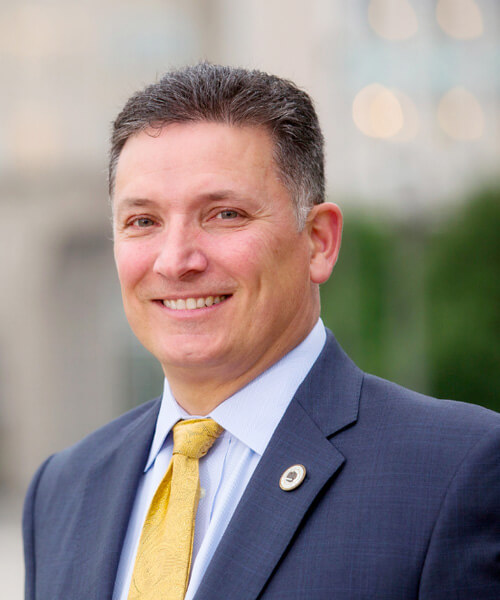 Thought Leadership Thursday Article
Working Together to Create Efficiencies for Constituents
Louisiana State Treasurer
Dear Colleagues,
For the first time ever, two states are joining forces for an Unclaimed Property outreach event! The historic two-day event will span the Louisiana-Texas state line. On November 16, the event will be at the Southwest Louisiana Entrepreneurial and Economic Development Center (SEED) on the campus of McNeese State University in Lake Charles, LA. On November 17, the team will move an hour west to the Beaumont Public Library in Beaumont, TX.
I am exceptionally proud of my team and the work they've put into planning the event along with the Texas Unclaimed Property team from the office of Texas Comptroller Glenn Hegar.
With so many commuters who cross the state border daily and so many who have moved back and forth between the two states, it makes sense to collaborate on a special Unclaimed Property event. This is proof positive that state leaders want to get unclaimed money to those to whom it belongs, no matter where they currently live.
That commitment is reflected by the numbers. Louisiana is witnessing never-before-seen unclaimed property search and claim rates. By leveraging technology to expedite property returns, my office has sent nearly 650,000 checks to citizens in the past three years, compared to 122,000 in the three years prior. And, since their Unclaimed Property program began in 1962, Texas has returned more than $3 billion in unclaimed property to its rightful owners, with Comptroller Hegar's team returning more than two-thirds of that total in less than eight years.
Preparation for the event began about three months ago with Zoom meetings between the two offices. Once the Lake Charles location in Louisiana and the Beaumont location in Texas were set, the next task was finding mutual dates that would work. Plus, planning for publicity was doubly fun with both offices helping to spread the word and promote the event.
It was decided that both offices would have representatives on site each day to assist attendees with onsite searches in both databases. Since both programs use the KAPS system, we asked Ken Wagers of Kelmar Associates to pull some preliminary data and found over 19,000 instances where the same Social Security number appears in both systems.
We're anxious to see the results from sharing this event with a state that shares a border with us. If things go as planned, you'll likely see more events that cross state lines in other directions. We have no doubt that partnering with our neighbor to the west, where everything is bigger, will result in bigger claims and more recipients than ever before.
John M. Schroder
Louisiana State Treasurer