Thought Leadership Thursday
Welcome to the City of… Just About Everything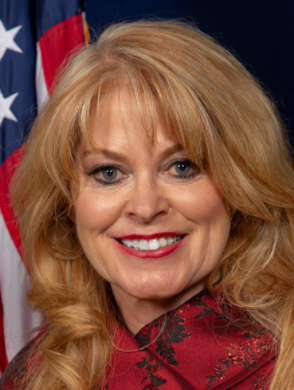 Thought Leadership Thursday Article
Welcome to the City of... Just About Everything
Commonwealth of Pennsylvania
Dear Colleagues,
In just over a month, the 2022 NAST Annual Conference is coming to Philadelphia, and I can't wait to welcome my fellow treasurers and their staffs to the birthplace of American democracy. And of course Philly is home to many other firsts for our great nation – including the first savings bank in the U.S., which was started at our conference location, Loews Philadelphia Hotel, by the Philadelphia Savings Fund Society in 1816.
While you're here, I'm sure you'll want to visit some of the most iconic locations, including Independence Hall (520 Chestnut St.), the Liberty Bell (526 Market St.), the National Constitution Center (525 Arch St.; this is the site of our Monday evening reception), and the Philadelphia Museum of Art (2600 Benjamin Franklin Parkway; be sure to lace up your sneakers, pose for a selfie with the Rocky statute, then make the climb to the top of the stairs). And you would be remiss not to try a real Philly cheesesteak while you're in town – Pat's King of Steaks (1237 E, Passyunk Ave.) and Geno's Steaks (1219 S. 9th St.), longtime rivals, are the best-known purveyors of this culinary masterpiece.
But I want to put some other incredible destinations on your radar:
The first stop I suggest makes it clear that Philly is much more than a good cheesesteak "wit" or "witout" (you may want to Google that) – The Reading Terminal Market (52 N. 12th St.). It's one of the nation's oldest and largest public markets. Here you'll not just taste Pennsylvania delicacies like whoopie pies and scrapple, but you'll face impossible choices of cuisine that reflect not just the diversity of the city, but of the whole globe. NAST is taking over the Market for the last evening of the conference, but that shouldn't prevent you from stopping by earlier!
Once your taste buds are satisfied, I recommend the Barnes Foundation (2025 Benjamin Franklin Parkway). It offers a stunning collection of paintings – one of the greatest collections of modern European art in the world – featuring works of Renoir, Cézanne, Matisse, Picasso, Van Gogh, and Modigliani. You'll also find African artwork, Native American ceramics, Greek antiques, and Pennsylvania German furniture.
For a deep dive into our nation's early days, visit the Museum of the American Revolution (101 S. 3rd St.). It's full of immersive galleries and interactive displays to help gain a true understanding of the people and times that ignited the American Revolution.
The architecture of Philadelphia's City Hall (Broad & Market) is something you don't want to miss. It's the largest municipal building in the country with 14.5 acres of floor space, and it's the tallest masonry structure in the world without a steel frame. It took more than 30 years to complete the building. You'll see a 27-ton statue at the top of City Hall – that's William Penn, founder of both Philadelphia and Pennsylvania.
Penn is a fascinating historical figure. King Charles II of England granted him what is now Pennsylvania to settle a debt owed to Penn's father. Penn, a Quaker, had a vision for Pennsylvania – which he called his "Holy Experiment" – that included freedom of religion, free elections, free and fair trials by jury, and freedom from unjust imprisonment. That vision helped lay the groundwork for the U.S. Constitution. His influence can also be seen in the Delcaration of Independence and the Articles of Confederation, and in 1693 Penn published an essay advocating for an international organization of nations – some 227 years prior to the formation of the League of Nations, the predecessor to the United Nations.
Literary enthusiasts will want to check out The Rosenbach (2008 Delancey Place) for its unmatched collection of rare book and manuscripts, including James Joyce's manuscript for Ulysses, Bram Stoker's notes and outlines for Dracula and more than 100 personal letters penned by George Washington. There are also collections of furniture, silver, and artwork of all kinds. And if Edgar Allen Poe happens to be one of your favorite authors, you can check out his Philadelphia home (532 N. 7th St.), now a National Historic Site.
A truly unique and educational stop is the Mütter Museum at the College of Physicians of Philadelphia (19 S. 22nd St.). Here you'll find more than 25,000 preserved anatomical specimens, models and medical instruments and an unmatched account of medical history in the U.S. (To give you a sense of what's in store, one of the permanent exhibitions focuses on the work of Dr. Chevalier Jackson, a pioneer in developing methods and tools for removing foreign objects from human airways. The museum houses more than 2,300 objects Dr. Jackson removed from patients' throats, esophagi, and lungs.)
Eastern State Penitentiary (2027 Fairmount Ave.) gives you a glimpse into what was one of the world's most famous prisons while it was in operation from 1829 to 1970. Cellblocks and guard towers remain in the ruins of the prison – and you can even see the cell that once housed Al Capone. The site now offers tours and focuses on the history of criminal justice reform through present day.
For a mind-bending break, I suggest a stop at the Museum of Illusions (401 Market St.) All I can say is you'll see things you've never seen before… or will you? And for a truly active art adventure, Wonderspaces (27 N. 11th St.) is sure to spark your imagination with immersive and interactive art installations.
If you didn't get enough exercise running the Rocky steps, and you're not weighed down from all the great food, hop onto the Schuylkill ("SKOOL-kil") River Trail for a walk or run. Also check out Boat House Row, an iconic Philadelphia scene, especially at night.
Meanwhile, the NAST Annual Conference will bring you so many informative sessions, including a discussion with U.S. Senator Bob Casey about ABLE, a look at state initiatives to enhance retirement security, blockchain implementation, cyber security – and so much more.
I'm excited to see all of you in Philadelphia!
Stacy Garrity
Treasurer of the Commonwealth of Pennsylvania