Thought Leadership Thursday
Unlocking the Power of the Private Sector Through ResultsOHIO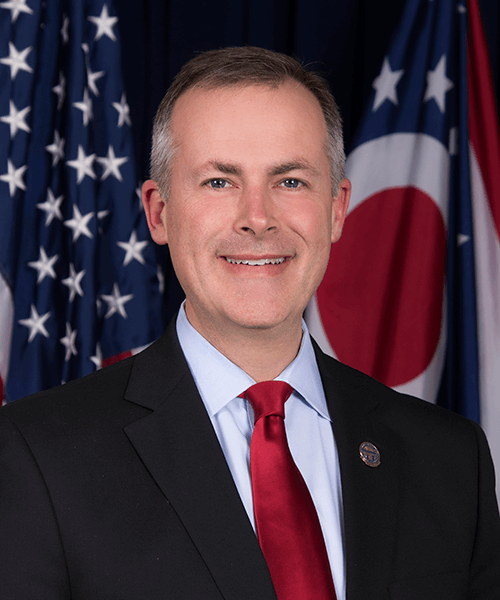 Thought Leadership Thursday Article
Unlocking the Power of the Private Sector Through ResultsOHIO
Dear Colleagues,
In Ohio and across the country, persistent problems like addiction, infant mortality, and poverty plague our communities and hold our families back. As an engineer, I was taught to evaluate the challenge before you and then find a solution. And I refuse to believe that we have to accept these issues as unsolvable – we just need new ideas.
In 2019, we announced ResultsOHIO, an initiative intended to enable policymakers and innovators to pursue pay for success projects in the Buckeye State. With a pay for success framework, we're placing our focus on the data and protecting taxpayer dollars. Only those projects that show results through data are reimbursed with public money.
Traditionally, pay for success projects have been used to address policy issues related to public health, education, workforce development, and criminal justice. But, any public policy challenge that has identifiable, measurable outcomes may be a candidate under the ResultsOHIO model.
After ResultsOHIO became law in July 2019, we quickly began building out the infrastructure, which assesses prospective pay for success projects and shepherds their eventual launch and implementation. Our office developed a streamlined, uniform review process to score ResultsOHIO applications. Following scoring, projects are deemed as being "Pay for Success Appropriate and Ready;" "Pay for Success Appropriate, but Not Ready;" "Not Pay for Success Appropriate;" or "Ineligible."
Following last fall's initial ResultsOHIO application period, we recently announced the first seven projects to be deemed "Pay for Success Appropriate and Ready." This designation serves as a "seal of approval" for a project, validating its ability to be launched under a pay for success framework should the project earn the support of policymakers. These seven projects were each issued a Feasibility Report from ResultsOHIO that they may now use to advocate for results-based funding from the Ohio General Assembly.
The projects span the Buckeye State and reflect a diverse range of policy issues (workforce development, infant mortality, water quality, barriers to receiving vision care, and substance abuse). But they all share a critical set of qualities, such as a track record of success, an ability to set and be held to performance metrics, the ability to utilize data as part of project development and evaluation, and the ability to secure upfront private funding. Should any of the seven projects secure funding, the Treasurer's office will engage with any other parties necessary to negotiate and carry out the pay for success contract, including the performance metrics and results-based payment structure.
Ultimately, ResultsOHIO allows us to unlock Ohio's brightest minds in the private sector to solve our most significant problems in the public sector. Whether we're addressing addiction and infant mortality, or poverty and workforce development, a pay for success approach can provide a new path for bold strategies that can make a genuine impact, while at the same time protecting taxpayer dollars.
As we search for new ways to combat complex and persistent challenges, ResultsOHIO gives the Buckeye State an avenue to do things differently – to be bold – and put innovative ideas to the test. After nearly two years of work, this announcement is a significant step toward seeing innovative pay for success projects take root in Ohio, and I am excited for what the future holds.
To learn more about ResultsOHIO, visit our website here. And please do not hesitate to contact us if you are interested in learning more about how pay for success projects can benefit your state.
Robert Sprague
Ohio Treasurer