Thought Leadership Thursday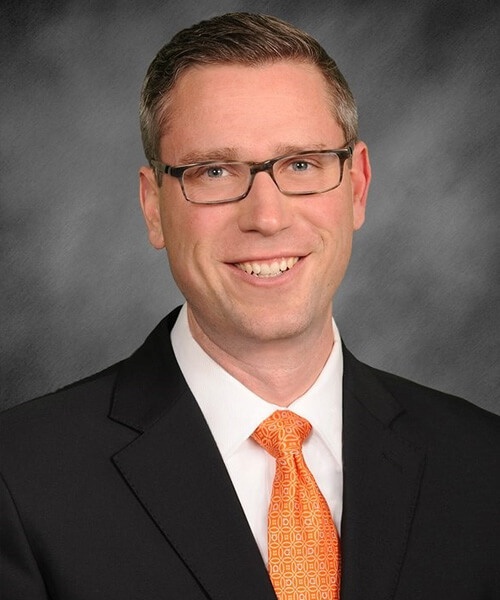 Thought Leadership Thursday Article
Dear Colleagues,
For generations, access to good, affordable higher education and post-secondary training has helped millions of Americans improve their lives. I should know; I was the first in my rural Illinois family to graduate from college, and I've seen first-hand the impact a college degree can have on a life.
Unfortunately, the promise of college at a reasonable cost has been slipping away for years. Since I was a teenager in the late 1980s, the average price of attending a four-year college in the US has skyrocketed from $5500 to more than $28,100 in 2018, badly outstripping the growth most American families have seen in their household incomes in the same timeframe.
Around the time I graduated high school, pioneering states across the country began introducing the first college savings programs to help families plan for rising higher education costs. In 1996, these plans earned the federal tax-exempt status they still enjoy today thanks to the bipartisan efforts of Kentucky's Mitch McConnell and Florida's Bob Graham. Ever since, legislators from across the aisle have championed college savings plans because of the many benefits they offer families in their efforts to save for post-secondary education.
In their first 25 years, 529 plans expanded to serve millions of families, with nearly 14.8 million 529 accounts saving more than $425 billion by the end of 2020. However, despite the 25 years of growth, 529 plans are far short of serving all families. According to the US Census, nationally there were 63.1 million households with children under age 18 in 2020.
If the coming 25 years are to be as successful as the first 25, 529 plans must adapt and grow to engage all families of all socioeconomic backgrounds. According to the US Census, when college savings plans were first being launched in the early 1990s, approximately 69% of American children were white. In contrast, recently released Census data shows that 47.3% of American children were white in 2020. Today, over a quarter of children in America are Hispanic or Latino and a further 13% are African American.
America's diverse children are raised by parents with a wide variety of education and income. According to the US Census, in 2019 43% of children lived in a household with at least one parent with a college degree. However, this varies widely by race and ethnicity. For example, an estimated 70% of Asian children had at least one parent with a college degree, compared to 54 percent of white children, 27 percent of Black children and 22% of Hispanic children.
To reach these families and thrive for another 25 years, 529 plans need to embrace the socioeconomic diversity of America's families. Many states have taken meaningful steps to make their 529 plans affordable and accessible to all. The hard work 529 plans are engaged in now and will increasingly undertake in the future is how to best reach and engage all families. I expect the coming years to bring exciting developments in Child Savings Accounts (CSA) programs, savings matches, multicultural marketing, and much else. In our collective efforts to engage a new generation of 529 savers, I look forward to working with, learning from, and helping my fellow CSPN and NAST member states and corporate affiliates.
Michael Frerichs
Treasurer, State of Illinois
Chair, College Savings Plans Network