Thought Leadership Thursday
Expanding Education Opportunities for Arizona Families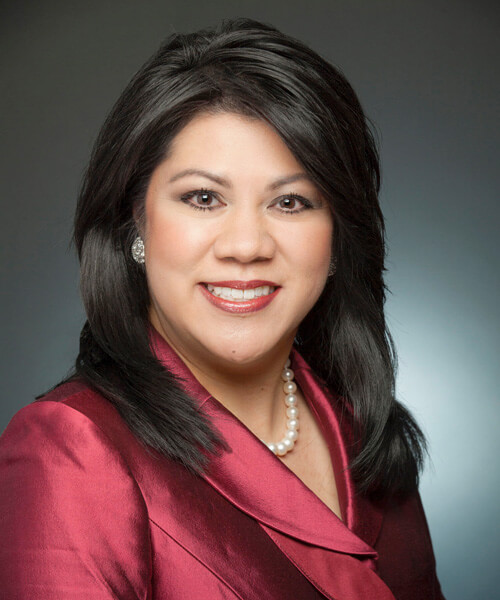 Thought Leadership Thursday Article
Expanding Education Opportunities for Arizona Families
Dear Colleagues,
This is my fifth year serving as Arizona's State Treasurer. However, this will only be my third year joining many of you in celebrating May 29th as national "529 Day" later this month.
Early in my first term, I attended a national conference for State Treasurers. I witnessed many of my colleagues from other states going into breakout sessions for 529s. It reminded me of a conversation I had with my financial advisor when I first became a parent. He advised me to explore other states' 529 plans, because Arizona's 529 plan was not the most optimal.
Upon leaving the conference and returning to Arizona, I was determined to take the initiative to improve Arizona's 529 plan. Shortly upon my return, I met with Arizona's Governor at the time, Doug Ducey, who had formerly served as State Treasurer. I asked him, "Governor, when you were Treasurer do you remember what savings program many other State Treasurers were responsible for that Arizona was not?" He instantly responded, "the 529 Plan."
I immediately worked with the Arizona Legislature and the Governor to transfer the AZ529 Plan from a small bureaucratic commission to my office. Since the AZ529 was moved to the Arizona Treasury in October 2020, our accounts have increased by over 27,560 accounts and assets have increased by 16.9% to $1.9 billion. As the AZ529 Plan Administrator, it was my intent to grow the plan, reach families who have never thought about moving onto higher education, and expand opportunities for all Arizona families.
When the AZ529 was initially transferred to my office, it was called the Arizona Family College Savings Program. One of my first priorities was to change the AZ529 Plan's name to "AZ529, Arizona's Education Savings Plan." This update was crucial to accurately reflect the Plan and its various uses as an education savings vehicle, not just for traditional college, but for vocational training, workforce development and apprenticeship programs.
Ensuing that the AZ529 Plan was inclusive to all Arizonans was a top priority for me. To achieve this, it was essential to acknowledge the diverse demographics across Arizona and modify our marketing strategies to be applicable to their specific needs. We implemented a comprehensive marketing strategy across the state, including translating our brochures to Spanish and Navajo, advertising with bilingual radio and television ads, behavioral targeting and attending community outreach educational events and resource fairs.
Our marketing reports each month consistently show that our Spanish-speaking audience has the highest level of engagement. Additionally, I place great emphasis on the importance of face-to-face interactions with families and have organized community events, such as baby showers in lower-income neighborhoods across Arizona. During these events, I spread the message that families can save for their baby or children's future education with as little as $15 a month. It has been heartwarming to see young parents light up at the idea that they can realistically save for their child's education.
My administration has made an intentional effort to engage and empower young students throughout the state by hosting year-round contests. Each year, we host an essay contest open to 5th grade students statewide, encouraging them to write about their dream job and how they plan to achieve it. Our last essay contest had over 630 entries from 5th graders across all of Arizona's counties and we selected 20 winners We also hosted our second-annual art contest in the spring with 343 entries and 14 winners representing different schools among district, charter, private, Bureau of Indian Education and homeschools.  We also just launched our inaugural K-12 summer "Picture Perfect Career" photo contest earlier this week. Each of these student contests award winners with $529 towards a new or existing AZ529 Education Savings Plan.
As Arizona State Treasurer and the AZ529 Plan Administrator, I will continue to work to expand opportunities for all Arizona families to access higher education. Every child deserves the best education that positions them for success in life.
Sincerely,
Kimberly Yee
Arizona State Treasurer