Thought Leadership Thursday
Future Growth of College Savings Plans Driven by Opportunity to Serve the Broadest Possible Diversity of Families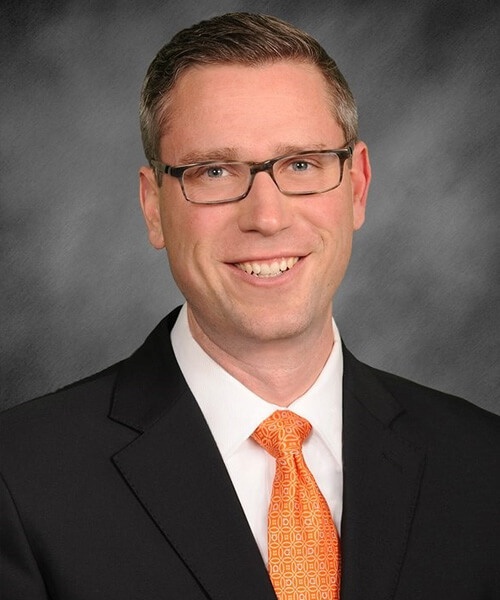 Thought Leadership Thursday Article
Future Growth of College Savings Plans Driven by Opportunity to Serve the Broadest Possible Diversity of Families
Dear Colleagues,
With a new class of students starting their post-secondary education (and many of their parents starting to draw down their hard-earned college savings accounts), College Savings Month is a good time to step back and consider the future of college savings, college attendance, and how 529 plans might best position themselves for future growth.
As I think about the future for college savings, I'm motivated by two major goals. First, as the child of hard-working parents who did not have money saved for when I entered college, it's always been my goal to engage every family in the process of saving for their loved one's future education. Second, as the fiduciary of Illinois two 529 College Savings Plans, it's my goal to grow the plans and ensure their long-term viability.
My first goal – to engage all families in the process of saving – is informed by the great diversity of my home state of Illinois and its population that closely resembles the wider country. Illinois is home to Chicago, population 2.7 million, and my hometown of Gifford, population 920. It's home to the McDonald's Corporation, whose CEO reportedly makes over $10 million, as well as hundreds of McDonald's locations, where the average worker makes significantly less. And Illinois residents are 60% white, 18% Hispanic, 16% Black, and 6% Asian – almost exactly mirroring the US as a whole.
I want to engage every one of these families – urban and rural, white collar and working class, Hispanic and Black – in saving for their loved one's educational dreams. However, we have reason to believe that 529 plans across the country, including the two Illinois plans, have yet to engage the widest possible diversity of families.
My second goal – to grow the Illinois 529 plans and secure their healthy future – is informed by wider trends in college attendance. There is reason to believe that college savers of the past may look substantially different from the college savers of the next ten years, and we want to position ourselves to serve all future students. According to the National Center for Education Statistics, college enrollment rates between 2010 and 2020 among those aged 18-24 decreased for most racial and gender categories. However, the decrease was less significant among minority students, and actually increased 4% for Hispanic students. As proportionally more minority and low-income students attend college, 529 plans need to proportionally serve them in turn.
Achieving these two goals – serving all families and securing future growth - will not be easy and success will not be immediate. However, we're one of many states making meaningful investments today to ensure our plans are more widely used by a diverse population tomorrow:
1)     We've worked hard to create an accessible, affordable plan. As Treasurer, I've made Bright Start, the Illinois Direct-Sold 529 Plan, one of the most affordable in the country – with no minimum balance, no minimum contribution, no annual account fee, and total expenses that start at just 12 cents on $100.
2)     In a few months, we'll launch the Illinois Higher Education Savings Program ("Illinois Children's Savings Account Program") to seed $50 into a new 529 account for every child born or adopted in Illinois starting January 1, 2023. We proudly follow in the footsteps of Pennsylvania, California, Nebraska, Nevada, and other states that have implemented similar programs.
3)     We've partnered with the University of Chicago and Northwestern Kellogg School of Management to implement behavioral research studies on the effectiveness of different messaging and incentives on account opening and contribution growth.
4)     We provide a completely bilingual program available in English and Spanish. In doing so, we drew inspiration from states like New York, Utah, and California that offer their 529 plans in multiple languages.
We're hardly alone in these efforts. Outside Illinois, many states are undertaking exciting work to engage a wider diversity of families – from matching programs in Kansas and Tennessee to the 34 states providing financial education to help families save. These initiatives are just some examples across the country that underscore the importance of investing in new tactics to broaden the diversity of 529 account holders. While these investments may take time to yield significant improvements, I view these efforts as imperative for the future growth of our 529 plans and our country's college-going population.  Ultimately, these initiatives will help more families realize the ideals and benefits of higher education success for their children and our economy.
Michael Frerichs
State Treasurer, Illinois
Past Chair, CSPN