Thought Leadership Thursday
Bipartisanship at the Helm of Success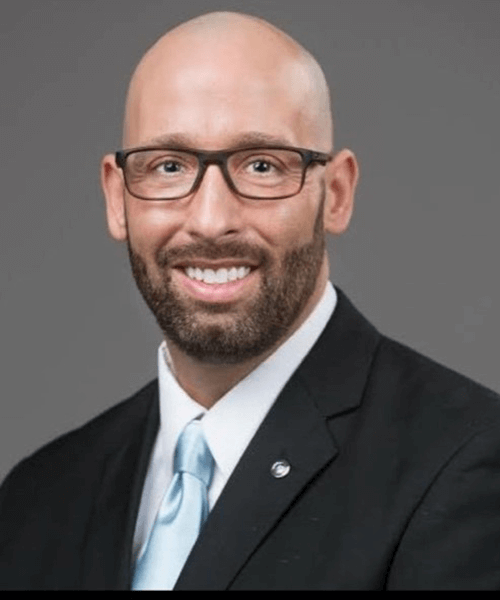 Thought Leadership Thursday Article
Bipartisanship at the Helm of Success
To my Colleagues, Happy New Year!
I sincerely hope each of you enjoyed the holiday season and you're ready to tackle 2023. Over the holiday break, I spent some time thinking about my new role as NAST President this year.
While I started writing down my goals for the new year, I would find myself taking breaks and watching the news. I am not a news junkie like many but do like to keep up with what's going on. While watching the news over the holidays I frequently found myself disappointed.
Too often the news included partisan spin, complaints about issues instead of solutions, and language that divides people rather than unites. It made me think about how fortunate we are to have an organization like NAST. NAST is truly a bipartisan organization that is focused on the betterment of public finance.
Far too often, we see a broken system that has had a direct impact on how we treat each other. In Washington DC, we've seen folks on both sides of the aisle continue to try and talk over each other instead of with each other. People see these examples in the news every day and as a result, society is trying to talk over each other as well. It's time that we break this cycle.
We need good examples in public service of what working together looks like. Working together means there is a focus on solutions and measurable results. It means meaningful dialogue that includes listening, trying to understand a different perspective, and respecting the point of view of other leaders.
When I think of good examples, I think of all of us working together through NAST. In my time as State Treasurer, NAST has always been the organization that provides resources, a venue for differing opinions to be heard and respected, an organization providing first-class training, and most importantly an organization that gets results in the world of public finance.
NAST is a collective group of elected and appointed individuals with different political backgrounds, beliefs, and different life experiences. We utilize all those differences to come together to advance common sense solutions. The collective power of all of us working together under the NAST umbrella has helped shape federal policy and earned us a reputation as one of the most respected organizations in the country.
I want to thank all of you for being part of this wonderful membership association. I am eager to talk with you about your goals for the organization in 2023. And I know we will continue to be a positive example that is needed in a divided nation.
Please take time to register for the Legislative Conference coming up in February in Washington DC where we can continue this conversation.
Thank you all for your service; let's make 2023 a great year together!
Josh Haeder
South Dakota State Treasurer
President, National Association of State Treasurers