Thought Leadership Thursday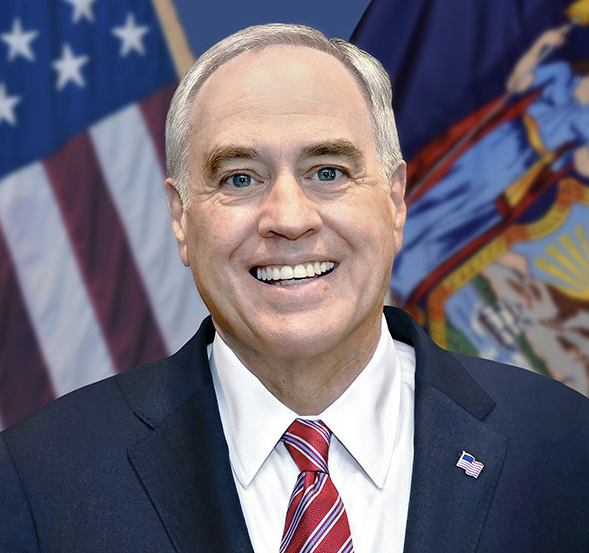 Thought Leadership Thursday Article
Dear Colleagues:
More independence, greater financial security, and a better quality of life – that's the future NY ABLE wants to help achieve for individuals with disabilities. Since the program's creation in New York in 2017, my office has worked continually with the disability community to improve the NY ABLE Program with the goal of making the experience as convenient and user-friendly as possible. And we're not stopping there. We are committed to continually striving to improve the program.
In 2014, Congress passed the Achieving a Better Life Experience (ABLE) Act to improve the financial independence and quality of life for disabled individuals. New York State enacted legislation to implement its own program in December 2015, and my office officially launched the New York Achieving a Better Life Experience (NY ABLE) Program on October 12, 2017.
The NY ABLE Program allows New Yorkers with disabilities and their families to establish savings accounts that largely do not affect their eligibility for SSI, SSDI, Medicaid, and other means-tested programs such as HUD and SNAP for housing and food stamp benefits.
Since the program's inception, our goal has been to spread awareness about NY ABLE's benefits, broadly enhance access to the program, and provide a positive experience to the individuals and their families that participate.
To allow greater flexibility for NY ABLE account owners in their savings goals, my office introduced legislation, which was passed in 2019, to increase the amount that may be saved in a NY ABLE Program account.  The maximum account balance was increased from $100,000 to  $520,000.  By increasing the maximum balance limit, we hope to provide confidence in our account owners that NY ABLE will meet their savings needs over the long run.
To further meet the needs of New York's diverse population, NY ABLE recently became the first ABLE program in the country to translate our full website, disclosure document, and all forms, including our enrollment form, into Spanish. With nearly 2.8 million Spanish speaking New York households, and the anticipated future growth of Spanish speaking households, NY ABLE believes offering Spanish translation will assist in reaching a more diverse population and is a benefit we are now proud to offer.
To make NY ABLE's website more accessible, we reconstructed the website to include an "accessibility widget" that allows users to adjust screen color and brightness, text and cursor size, and keyboard navigation, along with other options to improve accessibility and enhance user experience.
These steps have had an impact. Despite the uncertainty that came from the Covid pandemic, NY ABLE saw the number of accounts opened in the program doubled between January 2020 and January 2022, and we anticipate continued account growth moving forward.
This office also set a goal of expanding our State's ABLE Program nationally. Governor Hochul recently signed into law legislation submitted by this office that removes the current State residency requirement for NY ABLE and allows qualified people from any state in the country to enroll in our program. This change will offer more flexibility, allowing eligible individuals in the U.S. to maintain an account in the NY ABLE Program and eliminating the need for current account owners to close their NY accounts if they move out of state.
We continue to strive to improve the NY ABLE Program with input from the community.  Our successes have also been a catalyst to take a fresh look at how we present all our areas of responsibility to the public. From unclaimed funds to financial education, we are always examining how this office can better serve our constituents.
Thomas P. DiNapoli
Comptroller, New York State