Thought Leadership Thursday
Legislative Conference Preview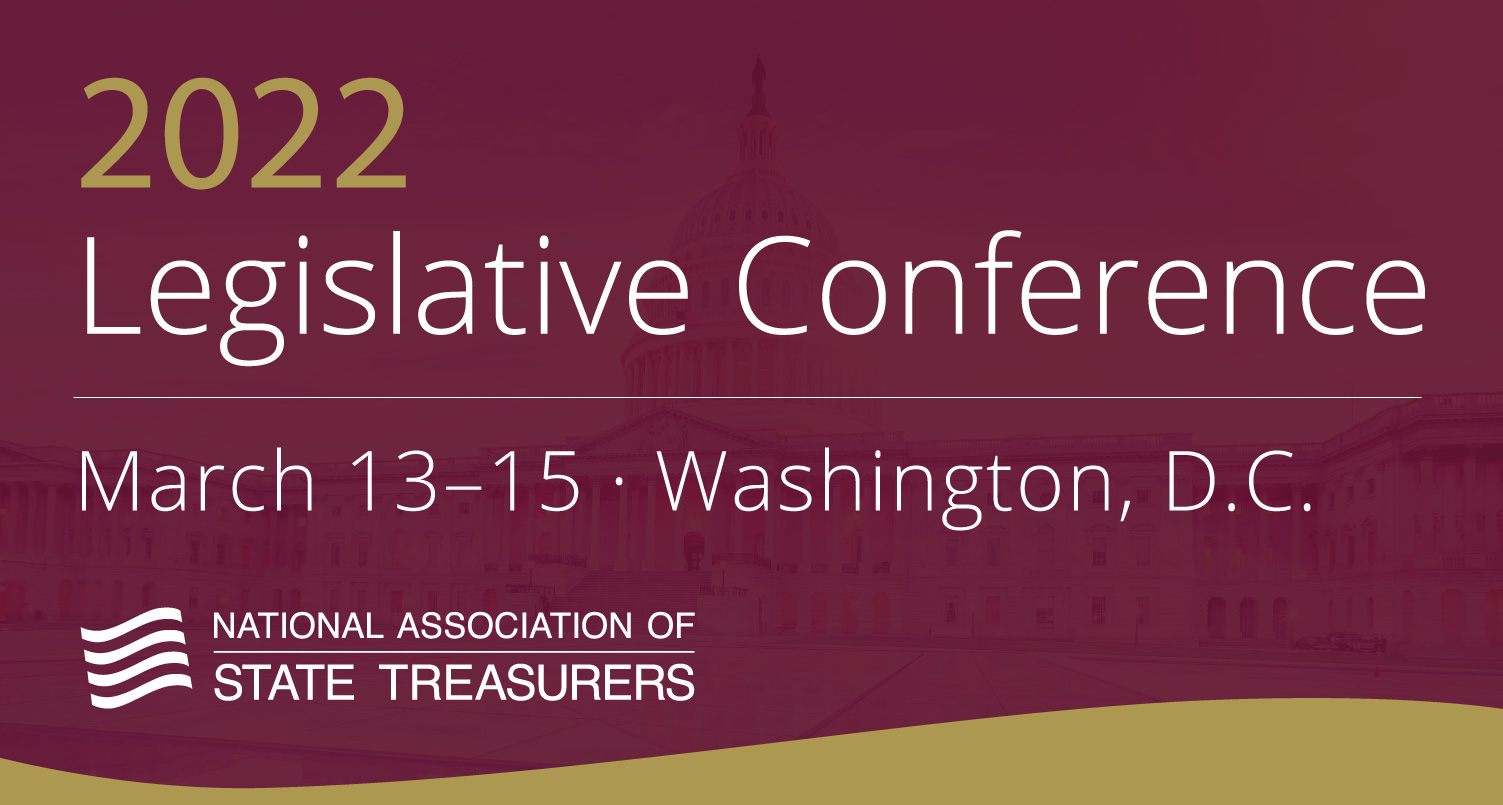 Thought Leadership Thursday Article
Legislative Conference Preview
Dear Members and Supporters of NAST:

There is still time to register and book your hotel room for our in-person legislative conference March 13-15. The hotel room block has been extended through Monday, but with the cherry blossoms starting to bud around the time of this event, room rates will increase so don't delay. Details here.

If you want to know more about the content, here is the current agenda and speakers. There are plenty of other topical gatherings, committee and caucus meetings occurring during this conference, so check out the entire agenda here. Follow us at #NAST2022

Sunday, March 13
6:00-7:30 PM Welcome Reception at the Watergate Hotel — Hear from the Watergate hotel historian and tour famous room 214 where the two break-ins were observed.

Monday, March 14
7:30-8:45 AM Networking Breakfast
8:45-9:00 AM Welcome from Treasurer Shawn Wooden (CT), NAST President

9:00-10:00 AM Infrastructure and Investment – The Role of State Treasuries in the Build Back Better and Bipartisan Infrastructure Investment and Jobs Acts
Kick off the conference with an in-depth discussion of the Federal Government's investments in infrastructure and jobs, and the role of Treasurers' offices in distributing funds. From inception to fruition, hear from experts on the long-term plans that must be implemented.
Moderator: Treasurer Josh Haeder (SD), NAST Senior Vice President
Panelist: Matthew E. Neuringer, Senior Associate, Orrick

10:15-11:15 AM The Future of Retirement – Secure 2.0/RISE Act
Congress aims to build upon recent efforts to address the looming retirement crisis. This session provides an opportunity to discuss the bipartisan efforts to create greater opportunities for Americans to save for their retirements and the potential obligations of employers and states in those efforts.
Moderator: Treasurer Deborah Goldberg (MA)
Panelists: Rep. John Larson (D-CT), Chair, Ways and Means Social Security Subcommittee (Invited)
Lynden Lyman, Executive Consultant, Kelmar Associates
Anthony Roda, Principal, Williams and Jensen

11:30-12:30 PM 529/ABLE Plans – Growth and Expansion
Engage with key Congressional staffers on ABLE and college savings programs. Ask questions about the ABLE Age Adjustment Act, the Saving to Achieve a Better Life Experience Act, and other legislation that Congress is considering to improve these plans.
Moderator: Treasurer Fiona Ma (CA), ABLE Network Chair
Panelists: Kathryn Chakmak, Legislative Assistant, Tax Policy Advisor, Rep. Jason Smith (R-MO)
Kristin Flukey, Senior Legislative Assistant, Office of Congresswoman Cathy McMorris Rodgers (R-WA)
Michael Gamel-McCormick, Disability Policy Director for Sen. Bob Casey (D-PA)

12:30-1:45 PM Networking Lunch

Join small group discussions on topics such as:
Lobbying 101
Learn about NAST's new Financial Wellness Digital Platform
Treasury Savings Bond Update
Updates on State Retirement Savings Programs
The Great Resignation and Covid: Impact on Public Sector Employment and How Employers Can Help
The entire line up can be found online or in the conference app!

6:00-8:30 PM Evening Reception at the Anderson House, a National Historic Landmark. Built in 1905, this fifty-room mansion is now home to the Society of Cincinnati, the nation's oldest patriotic organization.
Tuesday, March 15
8:00-9:15 AM Networking Brunch
9:15-10:15 AM SAFE Banking – Bringing the Cannabis Industry into Mainstream Banking
For this session, leaders of the cannabis banking issue will discuss and answer questions on the history, challenges, and prospects for SAFE banking laws that would allow legal cannabis businesses into the mainstream banking system.
Moderator: Treasurer Dave Young (CO)
Panelists: Colin Anonsen, Senior Legislative Assistant, Office of Rep. Ed Perlmutter (D-CO)
Sabrina Bergen, Senior Vice President of the Office of Strategic Engagement for the American Bankers Association
Jim Esquea, Vice President Public Affairs, Scotts Miracle-Gro
10:30-10:50 AM Keynote Address
Congressman Hakeem Jeffries (D-NY), Chairman of House Democratic Caucus
11:00-11:50 AM Electoral Debate
Attendees will hear a spirited debate from both sides of the aisle on the state of mid-year elections.
Moderator: Treasurer Shawn Wooden (CT), NAST President
Conference programming will end at noon, but we encourage you to schedule Hill and Administration appointments in the afternoon. (Please schedule your meetings ahead of time since each office has their own COVID protocols.)
To register, review the entire agenda, and/or reserve a room, click here.
Health and Safety Notice
NAST is considering the health and safety of all conference attendees and staff during the 2022 Legislative Conference. Current guidelines no longer require vaccinations or face masks in public spaces. However, NAST encourages participants to take the precautions they wish when attending all activities occurring at the conference, including being vaccinated and wearing face masks. Face masks and hand sanitizer will be readily available to all attendees. If the DC COVID Guidelines change before the start of the conference, we will communicate directly with attendees.
We look forward to seeing you soon!
Shaun, Kari, Chris, Emma, Jeremy, Dillon, & Catherine