Thought Leadership Thursday
Fostering a Brighter Future through Financial Education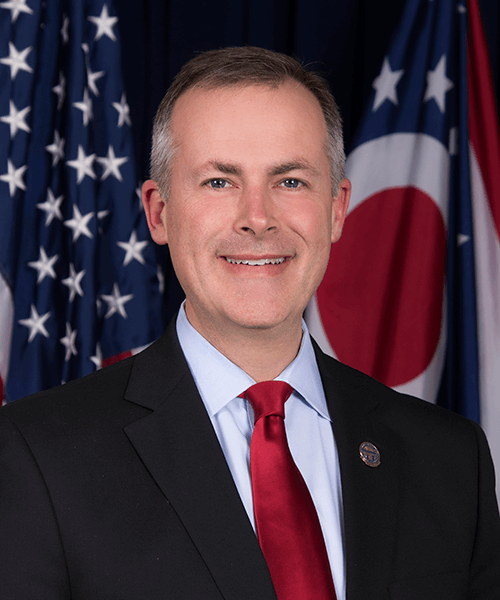 Thought Leadership Thursday Article
Fostering a Brighter Future through Financial Education
Dear Colleagues,
As we all know, April is National Financial Literacy Month – a time to highlight the importance of sound financial education and to emphasize the value of planning for long-term financial success. In the Ohio Treasurer's office, we've refocused our efforts on seeking out and sharing those resources that can help Ohioans thrive at any age. We do this in a few ways, but I specifically want to highlight a partnership we've forged to support Ohio's young people.
The Buckeye State is fortunate to be home to The Ohio State University (OSU), our public land-grant research university which serves over 60,000 students and has one of the largest endowments in the world at $7 billion. While Ohio State may be physically located in Columbus, the university's Extension system boasts several programs statewide that are aimed at improving the lives of Ohioans.
As part of its programming, OSU Extension offers its Real Money. Real World. financial literacy curriculum to schools across the state. Real Money. Real World. is a time-tested program that provides middle and high school students with interactive personal finance scenarios that reflect real world lifestyle and budgeting choices the participants will face as adults. Students are first introduced to classroom curriculum that prepares them for the simulation. Next, students attend an interactive simulation with budgeting stations covering a wide range of topics including income, student loans, food and transportation budgets, and more. After going through the simulation, students then reflect on their choices and re-examine personal finance back in their classroom.
What sets Real Money. Real World. apart from other financial literacy programs is its use of experiential learning. There's no substitute for learning by doing. In fact, my own children have gone through the simulation in their school, so I have seen first-hand that it works.
After witnessing the effectiveness of this program, I knew the Treasurer's office could assist in taking Real Money. Real World. to the next level. So, in early 2021, we launched a partnership with The Ohio State University to help bring the financial literacy curriculum into more classrooms across the state. Today, our staff works side-by-side with county OSU Extension offices to help facilitate simulations and assist in growing the program. Last year alone, our staff visited 37 Ohio schools to deliver the curriculum to more than 4,000 students. Additionally, between the months of April and May, our staff will be working alongside Extension educators to facilitate simulations in 40 - 50 schools across Ohio. As of last month, Real Money. Real World. curriculum is being offered in schools across 82 of Ohio's 88 counties, with more and more participating every month.
I could go on to explain the profound impact that the program has on students, but their responses tell a better story. Data from almost 10,000 completed student evaluations tell us that 62% of students who completed the simulation and classroom work said that they are more likely to open a savings account. More than 80% of participants said they will have a plan for their money that includes both wants and needs, and 95% of students said that the program gave them a better idea of what is involved in earning, spending, and managing money.
Financial literacy is about equipping people with the confidence and tools needed to succeed. Through our partnership with The Ohio State University, we are helping to provide a road map for students that will empower them to navigate financial decisions throughout their adult lives. By educating our young people on personal finance, we're helping to lay the groundwork for a healthy financial future for the Buckeye State.
To learn more about the program, please feel free to reach out to our office or visit https://realmoneyrealworld.osu.edu/.
Sincerely,
Robert Sprague
Ohio Treasurer