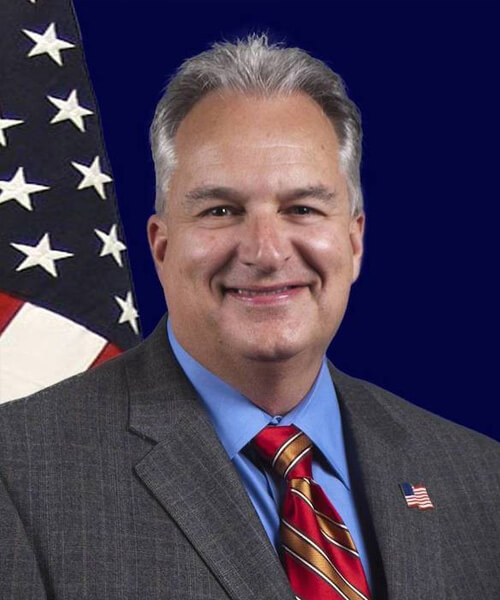 NAST Boards and Committees
Executive Committee
Financial Education and Empowerment Committee
Dennis Milligan was elected to the Office of Treasurer of State in 2014 and reelected in 2018. As Treasurer, he serves as the State's banker and is responsible for an investment portfolio of approximately $4 billion.
Milligan has brought his innovate spirit and mindset to the State Treasurer's office, and has not just accepted the "that's the way we've always done it" mentality. In his first full fiscal year in office, he doubled the receipted earnings on the State's investments from an average of $20 million to $48.9 million. He increased that to $57.5 million in fiscal 2017, to $77.2 million in fiscal 2018, and more than $116 million in fiscal 2019.
Since taking office, Milligan has returned more than $358 million back to the State of Arkansas in investment receipts, making good on his pledge to make Arkansans' tax dollars work harder for them.
Milligan is also passionate about financial education. During his first term in office he implemented a free financial education program for schools that teaches students in grades fourth- through sixth about how to manage money. In October 2019, Treasurer Milligan announced a statewide partnership with the Division of Higher Education and the Arkansas Student Loan Authority to introduce an online college planning center. "ARCollegeSaver.org" is a one-stop-shop for parents looking to plan for their children's higher education experience.
Treasurer Milligan also oversees the Arkansas 529 Education Savings Plan, a college-savings program that offers taxpayers up to $10,000 in tax deductions for their contributions to their children's 529 account. The Arkansas 529 program has seen more than $400 million in total asset growth – a 72 percent increase – since Milligan took office.
Milligan is a lifelong Arkansan and graduated from McClellan High School in Little Rock in 1976. He is married to his junior high school sweetheart, Tina (Summers). They have one daughter and son-in-law, Tiffany and Chad Brown, and three grandchildren.