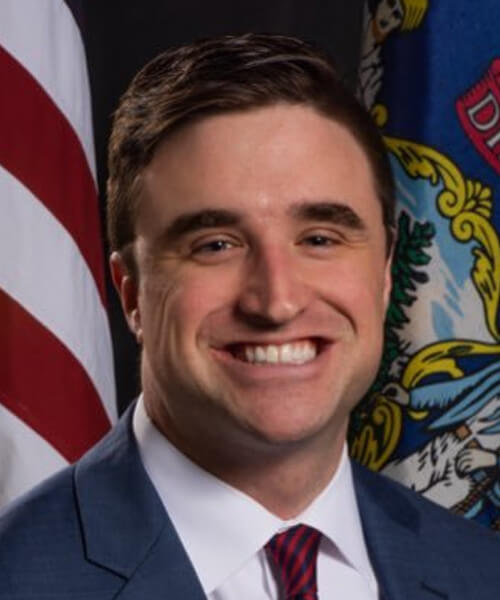 NAST Boards and Committees
Executive Committee
Program Committee
Henry Beck is a Waterville native and graduate of Colby College and the University of Maine School of Law. He also holds a Certificate of Graduate Study in Health Policy from the Muskie School of Public Service. While at Maine Law, Henry was a moot court coach and member of the school's trial practice team. He was a Student Attorney at the Cumberland Legal Aid Clinic and the Kennebec/Somerset County District Attorney's Office, and worked as a legal intern at a Maine firm that handles complex medical malpractice cases.
Henry brings extensive governmental experience to McKee Law. During his senior year at Colby College, he was elected to the Maine House of Representatives representing parts of Waterville and Oakland. He attended Maine Law and graduated on time while serving in the Legislature. Henry was chosen to chair Maine's Joint Standing Committee on Insurance and Financial Services, and was trusted by his caucus leadership to serve on the 2011 Commission to Apportion Maine's Congressional Districts. Henry authored bipartisan laws related to malpractice insurance, pharmacy audits, workers compensation rules, adoption procedure, liquor regulation, and standards of care at birthing facilities. He is proud of his past legislative service assisting local people and business navigate state government and crafting law, especially working with law enforcement and the recovery community to author Maine's landmark overdose medication act. Henry has advised candidates for state and federal office, and serves as treasurer of the Senate Democratic Campaign Committee.
Henry joined McKee Law in 2017 after working as an attorney at a nearby firm where he represented clients in criminal, family, and a variety of civil matters. Even as a new lawyer he developed skills representing parties before the Maine Human Rights Commission in discrimination cases. Henry is committed to providing responsive, aggressive, and creative representation for clients. He aims to inspire confidence and put clients in difficult circumstances at ease.
Henry resides in central Maine and officially has interests beyond work and politics. He enjoys being with friends, historical biographies, comedy, day travel, careful skiing, and coffee.