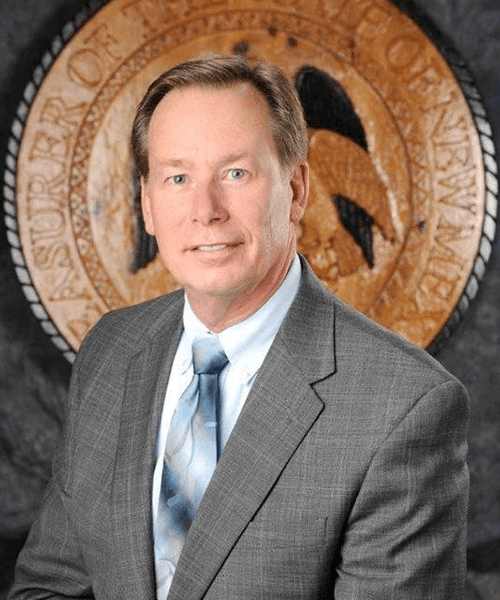 NAST Boards and Committees
Tim Eichenberg assumed office on January 1, 2015, becoming the 29th State Treasurer of New Mexico. Raised in Albuquerque, NM he attended Albuquerque Public Schools and graduated from the University of New Mexico. Eichenberg and his wife have two adult children and two dogs. He is a member of the Knights of Columbus and has served on the Boards for the National Kidney Foundation and the Arthritis Foundation.
Eichenberg's career in public service began in 1974, when he was elected Bernalillo County Treasurer. The reforms that were implemented during his tenure saved taxpayers money and led to his re-election in 1976. After serving two terms as Bernalillo County Treasurer, Eichenberg went to work in the private sector. He operated a small business in Albuquerque for over 30 years as a Property Tax Consultant, State Certified Appraiser, General Contractor (GB-98) and as a Real Estate Broker.
In 1994, Eichenberg was elected to the Albuquerque Metropolitan Arroyo Flood Control Authority Board, a position he still holds today. Then in 2004, Eichenberg was appointed by Governor Richardson to the position of New Mexico State Property Tax Director.
Eichenberg was elected to the New Mexico State Senate in 2008. As a state senator, Eichenberg served on the Public Affairs and Judiciary committees; and was Chair of the Restructuring Committee, which sought to streamline state government and save taxpayers money. In 2010, Eichenberg carried the Governmental Conduct Act, establishing a code of ethics for all government employees. In 2012, Eichenberg served as Chair of the Revenue Stabilization and Tax Policy Committee.