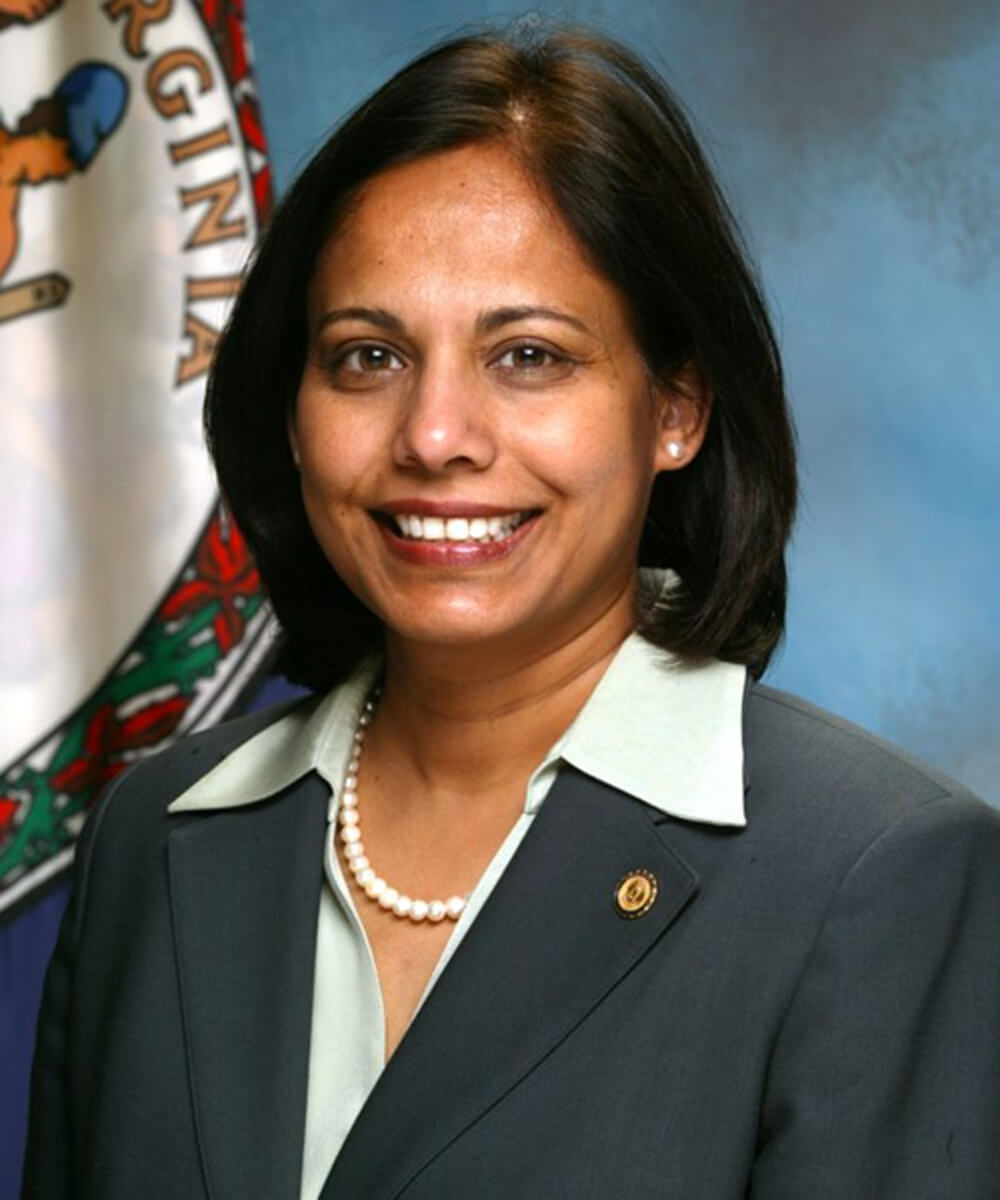 NAST Boards and Committees
Manju Ganeriwala was first appointed State Treasurer by Governor Kaine in January 2009, and reappointed by both Governor McDonnell in 2010, and Governor McAuliffe in 2014. As Treasurer, she oversees the investment of over $10 billion in public funds; management of over $15 billion in debt; issuance of bonds; provision of banking services; and administration of the state's insurance and unclaimed property programs. Ganeriwala also serves as the Chair of the Virginia Treasury Board and is a member of ten other boards including the Virginia Port Authority, Virginia Resources Authority and Virginia Housing Development Authority.
Ganeriwala has more than 30 years of experience in the public and private sectors. Prior to her appointment as Treasurer, she served as Deputy Secretary of Finance in Governor Kaine's Administration, Chief Financial Officer for the Virginia Department of Medical Assistance Services and Associate Director for the Virginia Department of Planning and Budget. Her experience also includes strategic planning, mergers and acquisitions analyses, and long-range forecasting for the East Ohio Gas Company in Cleveland, Ohio.
Ganeriwala holds a Bachelor of Commerce degree from the University of Bombay and a Master's in Business Administration degree from the University of Texas at Austin. She is the 2009 recipient of the YWCA's Outstanding Women Award (Government) and is a 2013 Toll Fellow. Ganeriwala served as president of the National Association of State Treasurers in 2013 and served as chair of the State Debt Management Network in 2015. She is a recipient of the prestigious Jesse M. Unruh award recognizing her outstanding service to the association and profession. In the March 2014 issue of the Governing Magazine, she was featured as one of twenty-five women chosen for the inaugural Women in Government Leadership Program. In December of 2015, she was named one of the ten Trailblazing Women in Public Finance by The Northeast Women in Public Finance and the Bond Buyer.