Registration Now Open!
Registration is now open for an all access pass to 70 hours of professional training for members and supporters of NAST.  For one low price you will have access to all of the sessions instead of having to choose which one you would have attended during any given hour if we were in Portland. View the entire schedule by clicking on the Session Information icon above. Choose to watch live or on demand for one rate! 
These live sessions with subject matter experts will address current, relevant issues. Attendees will use the same conference app to access all the materials, such as registering for individual webinars; taking in-session polls; asking questions for two-way participation, viewing on-demand videos; finding speaker bios, sponsorship info, handouts, and more. Attendees can also engage with other attendees by virtual networking through the activity feed and messaging options. To register, click on the Register Now icon above.  
Kick-off Sessions
NAST leadership and staff will host two "welcome and platform testing sessions" to kick off TMTS Virtual the first week of June. Invitations will be sent to all paid attendees. Join one of these calls to start the online series and test your system – you can join from your desktop, laptop or other mobile device. This session will be repeated twice, but you only need to join once. An on-demand version will be posted for archival viewing in case neither date works for you. 
70 Hours of Programming
Whether you want to attend one track or pick-and-choose sessions from all nine, we highly recommend you scroll through the entire program, and put the dates/dates into your calendar now.  Again, for one fee you have access to all of these sessions. For a complete PDF of all the sessions, click on the Session Information icon above. 
The TMTS Virtual Conference officially starts the second week of June with 3 tracks running on Tuesdays, Wednesdays and Thursdays for 4-10 weeks depending on the number of sessions per track. All of the presentations will be recorded and available on-demand approximately 24 hours after the live event from the app.  
If you need hours for the renewal of your professional license, you can download a "certificate of attendance" at the end of each live session to submit with your application. Note this feature is available only for live sessions.  
Each track's sessions will occur weekly at the days/times below. For a complete TMTS schedule, view the PDF below. 
| | | | |
| --- | --- | --- | --- |
| 12:00pm ET/11:00am CT/10:00am MT/9:00am PT | | Investment & Cash Management | Technology & Cybersecurity |
| 2:00pm ET/1:00pm CT/12:00pm MT/11:00am PT | | | Financial Education & Empowerment |
| 4:00pm ET/3:00pm CT/2:00pm MT/1:00pm PT | Innovations & Trends in the Treasury | | |
| | Registration Rate Per Person |
| --- | --- |
| | |
| | |
Track & Session Information
All times subject to change. Final details will be available in the conference app.
Main Conference & App Sponsorship – SOLD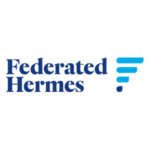 Welcome Session Sponsorships – $5,000
Limited to the number of sessions offered.
This option includes a real time welcome of two minutes and introduction of the moderator for each session. The sponsor will determine the track of choice when purchasing and then work with NAST staff to determine which session the welcome will take place. Your logo will be included on the welcome slide for that particular session, in marketing for the session and in NAST's social media leading up to, during, and following the session. This sponsorship includes two complimentary registrations per purchase (i.e. if you purchase three welcomes, you will receive six complimentary registrations).
Track Logo Session Sponsorships – $2,000
Unlimited options! Select more than one track if you'd like.                      
This option includes your company logo on the welcome and post conference slides for each session in the track. Please select which track when purchasing.