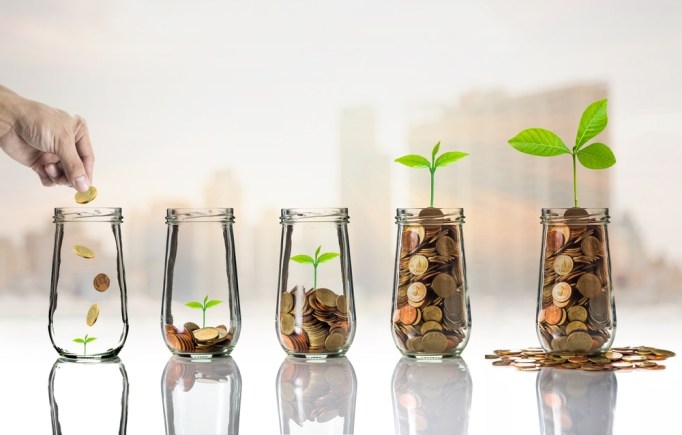 Statement of Need and Intended Audience
The purpose of this Request for Proposals (RFP) is to solicit proposals from local government and state governmental entities that have the interest and capacity to develop and offer a financial wellness program for their employees. We seek proposals to raise awareness, improve knowledge, and change employees' financial wellness behaviors. 
Past SLGE research has shown that about a quarter of local governments offer financial education programs, while 68% of public employees would participate in a program if one was offered. These grants are intended to bridge this gap of want and need for financial wellness programming. 
Frequently Asked Questions (FAQs) about the Application Process: 
Where can I find the RFP and what is the application due date? Click here for the PDF.

Proposals are due by midnight EDT July 15, 2020.

Who is eligible to apply for a grant? Local government and/or state governmental entities are invited to submit a proposal to establish or expand financial wellness programs for their employees.  Here is the link to the U.S. Census definitions of federal, state and local governmental entities.
What are some examples of allowable budget expenses?  There are no parameters on what funds can be used for – other than the grant monies need to be expended within a year of the award– except for contributions. See #10 below for details. 
How are you defining Financial Wellness? We define financial wellness as "possessing the skills and knowledge on financial matters to confidently take effective action that best fulfills an individual's personal, family and global community goals" (

NFEC's definition

).

How many pages are allowed for the application?

Proposals should be no more than five (5) pages in length, double-spaced Word/PDF document, along with a one-page line item budget and budget narrative for the amount requested (Excel format not needed), and a Letter of Support on official letterhead (see the RFP for suggested wording for the letter of support). Your total application package should be no more than seven (7) pages total.

How do I submit my grant application?

Send the required proposal components as a single PDF file attached to an email to

grants@NAST.org

. Please use "Financial Wellness Grant" in the subject line.

 How much money can we request for the grant? Grant amounts are based on the sum total of employees you intend to reach within your workforce:
— 2,500+ employees: can request a grant up to $100,000.
— 500-2,500 employees: can request a grant up to $50,000.


— Less than 500 employees: can request a grant up to $25,000.

 

When will we know the outcome of our grant proposal?

All applicants will be notified on or before September 14, 2020.

 Tell me more about the free digital tools being offered to applicants.

These three resources will be made available to you whether or not you receive a grant to support your ongoing efforts. You can customize these tools when implementing financial wellness programs with the State Legislative Toolkit, the Speaker's Kit, and the Conference-in-a Box. See appendix A for more. These resources will be posted on this webpage in September.

Can I use funds to contribute to 529/ABLE/savings accounts? No, funds may not be used to contribute to such accounts either directly or a match.  However, a proposal could include funding to promote employees' awareness of and participation in those types of accounts (e.g. educational materials, information on auto-deductions from payroll into accounts, etc.).

I missed the webinar. Can I listen to it on demand? Yes, here it is. (50 min.)
In an effort to improve the financial wellness of the state and local public sector workforce, a new national initiative will competitively select and provide grants to state and local governments to establish or improve upon their own financial wellness programs.  This initiative is being administered via a collaboration of the Center for State & Local Government Excellence (SLGE), The International Public Management Association for Human Resources (IPMA-HR), and the National Association of State Treasurers Foundation (NASTF), with the generous support of the Wells Fargo Foundation.